The loyalty programs for IHG, Hilton and Marriott all offer free nights on longer award stays, with each program's feature having its own unique quirks.
Hilton gives every 5th night free, but only for people who have some kind of status with the chain. That's not hard to get though seeing as it includes Silver status that can be obtained from the fee-free Amex Hilton Honors card.
IHG gives every 4th night free, but only to people who have an IHG Premier or Traveler card. A key quirk of their 4th night free benefit is that it deducts the cost of every 4th night rather than taking an average, so if your first three nights are priced low from dynamic pricing and the fourth night costs far more, you'll get outsized value from the benefit. See New IHG Sweet Spot: Dynamic Pricing + 4th Night Free For Huge Savings for more details.
Then you have Marriott. Marriott has a sort-of 5th night free benefit that they call 'Stay 5, Pay For 4'. That has a quirk to it that means that if you're booking award stays of 10+ nights, you might be better off booking two or more separate stays of shorter lengths – here's why.
Marriott has set up their 'Stay 5, Pay For 4' benefit in the least beneficial way for guests as possible if they book a longer stay. Rather than giving every fifth night free or reducing your total award cost by 20% per five nights, they deduct the cost of the cheapest night of your award stay, regardless of how expensive those other nights are. For stays lasting 10 nights or more where you'll get two or more nights free, they'll still deduct the nights costing the fewest number of points, no matter when those nights are in your stay.
For example, my wife and I have a 15 night award stay coming up next month. I rebooked it the other day when dynamic pricing was implemented as it now cost a few thousand fewer points than when I'd booked it a couple of months beforehand. Here's how Marriott priced it out:
As you can see, award nights for our dates cost between 15,500 and 19,500 points at this property. Seeing as Marriott deducts the cost of the cheapest nights, they took off the nights costing 15,500, 16,000 and 16,500 points rather than any of the more expensive nights. If their 5th night free benefit worked in the same way as IHG's 4th night free benefit, they'd have deducted 19,500 points for the 5th night, 18,500 points for the 10th and 16,500 points for the 15th. That would've saved us 6,500 extra points versus what they actually charged.
It therefore would've been slightly cheaper if I'd booked three separate stays of five nights each. For May 8-13 they'd have deducted 15,500 points, for May 13-18 they'd have deducted 16,500 points and for May 18-22 they'd have deducted 16,500 points. That would've saved us 500 points versus booking one stay of 15 nights, but at that low level I didn't think it was worth the hassle of possibly having to stop by the front desk a couple of times during our stay to check out and back in again.
For more expensive award stays though, it could be more worthwhile to book in separate 5 night increments. For example, let's say you have a large stash of Marriott Bonvoy points burning a hole in your pocket and you want to book a 15 night stay at the Ritz-Carlton Dove Mountain in Tucson, AZ that Greg loved staying at last year.
If you were to stay September 3-18 and booked it as a single 15 night stay, here's how it would price out with Marriott:
As you can see, the price ranges from 43,000 points to 60,000 points per night, so Marriott deducts the cost of three nights costing 43,000 points each for a total cost of 690,000 points, despite 2/3 of the nights costing 60,000 points.
If you were to book those same dates as three separate stays of five nights, you'd save a good chunk of points. September 3-8 would have one of the 43,000 points nights deducted, September 8-13 would have 44,000 points deducted and September 13-18 would have 60,000 points deducted. That would therefore reduce your total cost from 690,000 points to 672,000 points, thereby saving you 18,000 points. For those kind of savings, I'd be more willing to book that longer stay as three separate stays of five nights even though it might result in having to stop by the front desk a couple of times during our stay.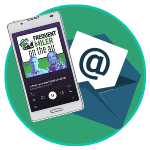 Want to learn more about miles and points?
Subscribe to email updates
 or check out 
our podcast
 on your favorite podcast platform.