Update 4/18/21: Seeing as IHG has been playing games with dynamic pricing recently (see this post and this subsequent update), I thought it'd be worth resurfacing this post which shows how to take advantage of the 4th night free benefit on award stays which comes with the IHG Premier and IHG Traveler cards.
I was reminded of how this feature works when looking at our options for an upcoming stay in Phoenix. We're considering a stay at the Holiday Inn & Suites Phoenix Airport North (side note: it's a surprisingly great airport hotel with a good-sized swimming pool and spacious two room suites with a wet bar as its standard room type) and are fairly flexible with our dates as we'll be driving up from Tucson rather than flying into Phoenix.
I'd originally looked at May 11-15 and the search results stated that it'd cost an average of 19,500 points per night.
That didn't tell the whole story though because dynamic pricing means that IHG isn't necessarily charging exactly 19,500 points per night. When clicking through to the 'Select A Rate' screen, you can click on the 'Rate Details' link to see a breakdown of each night's charge.
As you can see in the screenshot below, IHG would charge 16,000 points per night for the first, second and fourth nights, with 30,000 points being charged for the third night.
I took that screenshot before logging in to my account. After logging in, IHG applied the 4th night free benefit to the search by deducting the 16,000 points for the fourth night from the total, rather than deducting a quarter of the total award redemption.
That means we'd be paying a total of 62,000 points, or an average of 15,500 points per night which certainly isn't a bad redemption.
Look at what happens though when changing the dates to arrive a day earlier. IHG once again lists the stay as costing an average of 19,500 points per night.
However, clicking the 'Rate Details' link shows something slightly different. If not logged in, it shows the first three nights as costing 16,000 points per night and the fourth night as costing 30,000 points.
That 78,000 point total for May 10-14 is the same as the total for May 11-15 without the 4th night free being applied. Look what happens when logging in to take advantage of that benefit though:
The total reduces to 48,000 points because by moving the date back by one day, the most expensive night would be the fourth night of our stay and so the entire 30,000 points for that night gets deducted.
48,000 points for May 10-14 compares to 62,000 points for May 11-15 which means we'd be saving a total of 14,000 points – almost enough for another free night at this particular property.
If you have any kind of flexibility with your travel dates, taking advantage of the 4th night free benefit in this way can therefore result in better award redemptions than if IHG simply deducted an average of the cost of four nights.
As noted in the original post below, the 4th night free benefit stacks with the 10% points rebate benefit you get if you have the IHG Select card (you can't apply for the Select card any longer). If we booked that 48,000 point stay we'd therefore get an additional 4,800 points back making our net cost 43,200 points or an average of 10,800 points per night. That's a fantastic redemption for a two room suite, especially seeing as the cheapest option for a paid stay would cost $114.43 per night including tax which would make this a 1.06cpp redemption value.
Here's the original post:
~
Thanks to their change to dynamic pricing, there's now a new IHG sweet spot available thanks to the way they process the 4th night free benefit.
It could also work to your detriment, but if your travel dates are flexible by up to three days then you should be able to make it sweet again.
The 4th night free benefit is available on two different IHG credit cards – the IHG Premier card which has an annual fee and the IHG Traveler card which has no annual fee.
There are a couple of important things to note regarding how the 4th night free benefit works. First, it's only available on award stays. Second, it's an every 4th night free benefit, so if you stay 8 nights, both your 4th and 8th nights are free.
How IHG's 4th Night Free Benefit Used To Work
IHG had fixed award pricing until recently. As a result, a hotel was placed in a category and they charged a set number of points every night of the year for award stays. That meant that for every four nights you booked on an award stay, 25% of those points were deducted from what you had to pay seeing as all four nights were charged at the same price.
Let's say you wanted to book a hotel that charged 30,000 points per night. A four night stay would normally cost 120,000 points, but if you had a Premier or Traveler card then that cost would be reduced to 90,000 points. If you booked a six night stay at that property, you'd be charged 150,000 points.
As a result, I'd never paid attention to how IHG calculated the 4th night free benefit. I'd assumed they simply deducted 25% from the cost of every four nights, but that's apparently not the case which is where the new sweet spot comes from.
IHG Sweet Spot – How The 4th Night Free Benefit Works Now
Rather than deducting 25% from the cost of your award stay, it's a true 4th night free where the cost of every 4th night is waived. Those of you who know how the Citi Prestige card's 4th night free benefit used to work might see where this going.
We'll use the Kimpton Gray hotel in Chicago as an example.
A four night stay from August 12-16 costs 35,000 points per night which means your stay would cost a total of 140,000 points.
That 35,000 point figure is a little misleading though because none of those four nights cost 35,000 points. When looking at a breakdown of the stay by clicking on 'Rate Details', the first two nights cost 50,000 points per night, while the second two nights cost 20,000 per night.
That breakdown is what's displayed when not logged in to my IHG Rewards Club account. When logging in, that figure changes because I have the IHG Premier card with the 4th night free benefit.
If the 4th night free benefit worked by simply deducting 25% from the total points for every four nights, we'd expect to see the new total as 105,000 points. Instead, IHG would charge 120,000 points. That's because the 4th night costs 20,000 points and that's all that gets deducted, so you'd actually only be saving 14.3%.
In this particular scenario, the 4th night free benefit is working to your detriment compared to how many points would've been deducted in the past.
Newton's third law of motion states that for every action there's an equal and opposite reaction. That law doesn't usually apply to hotel loyalty programs – if anything, it would be 'For every program "enhancement", there's an equal a worse program devaluation'. In this case though, a version of Newton's third law of motion does apply – for every detrimental change there's an equal and sweet spot reaction.
We'll continue using the Kimpton Gray as an example, but we'll move the stay up by a few days. Our original results were for a stay from August 12-16, so we'll change that to August 9-13. As the screenshot below shows, you'd be charged an average of 30,000 points per night – a reduction of 5,000 points per night. That sounds good, but the reality is significantly better than that.
When clicking on the 'Rate Details' link, the breakdown shows that the first night is charged at 20,000 points, the second and third nights cost 25,000 points each and the fourth night costs 50,000 points.
That's the total without being logged in. When logging in, the cost of the four night stay reduces from 120,000 points to 70,000 points because the fourth night of 50,000 points is deducted.
In the first example for August 12-16, the 4th night free benefit only saved you 14.3%. For August 9-13 though, the benefit saves you 41.2% which is a fantastic deal.
This new IHG Rewards Club sweet spot means that if you have flexibility with your dates so that the 4th night of your stay is the most expensive points-wise, you can save much more.
Misleading Search Results
Something else to note regarding IHG's 4th night free benefit is that the search results are a little misleading because the benefit isn't accounted for.
When doing a search in Chicago for August 9-13, here's what's shown even if you're logged in to your IHG Rewards Club account:
Seeing 30,000 points listed, you could reasonably assume that a four night stay with the 4th night free would either cost 90,000 points (3x that 30,000 rate), or 120,000 points if you thought IHG had already deducted the 4th night's points in the same way that Marriott does with its search results with their 5th night free benefit.
It's only by clicking through to the room type and then checking the rate breakdown that you can ascertain if there's a sweet spot to be had. That means making use of the sweet spot is harder work, but it can certainly be worth the effort if you have the flexibility to move your travel dates forward or back by a few days seeing as it can save you tens of thousands of points or more.
Stack With 10% Points Rebate
In many cases, Chase doesn't allow you to have more than one card from the same family of cards. If you have the old Hyatt card, you can't have the new World of Hyatt card. If you have a Sapphire Reserve card, you can't get a new Sapphire Preferred card even if you're under 5/24.
The IHG cards are an exception though, so you can have both their old IHG Rewards Club Select credit card and their new Premier card. (I'm assuming you can have both the old Select card and the new no-fee Traveler card too, but I've not seen any data points confirming that for sure.)
One of the benefits of the old Select card is a 10% points rebate on award stays. The way that works is that if you book an award stay costing, for example, 90,000 points, you'll receive a rebate of 9,000 points on your account a few weeks after your stay. There's a limit of 100,000 rebated points per year, so it's good when redeeming up to 1 million points per year which is a generous limit.
That benefit stacks with the 4th night free benefit which means you'll save even more. Using the example of the Kimpton Gray from August 9-13, your net cost if you had both types of IHG credit cards would be 63,000 points. That's because the Premier card's 4th night free benefit reduces the total to 70,000 points, then the Select card will give you 7,000 of those points back a few weeks after your stay.
Summary
IHG's move to dynamic pricing has changed the way the 4th night free benefit works for their credit cardholders. In the past, it effectively deducted 25% across the board for every four nights you stayed. There's now a sweet spot where you'll get a much larger discount if the 4th night of your stay costs more than the first three nights.
Keep an eye on the rate breakdown for your stay though, because if your 4th night costs less than your first three nights, you'll actually be worse off.
See also
Monkey Miles also discovered this trick.  Check out this Monkey Miles post for additional ideas of how to make use of the 4th night free benefit (including how to stack it with Ambassador benefits).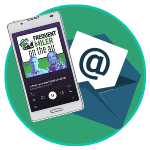 Want to learn more about miles and points?
Subscribe to email updates
 or check out 
our podcast
 on your favorite podcast platform.