After having to cancel our trip to Australia at the last minute, we ended up booking a two week stay in Mauritius. After that, we spent just over a week in South Africa visiting Kruger National Park before finally heading back to the US.
Our flight back to the US via Doha left Johannesburg (JNB) airport early in the morning, so we wanted to stay nearby. There are several hotels near JNB airport, but only one is a minute's walk from the terminal – the InterContinental Johannesburg O.R.Tambo Airport.
Cash rates were extortionate compared to the other nearby hotel options, but it ended up being a great use of IHG free night certificates which ended up becoming an even better use of them thanks to a recent award sale.
InterContinental Johannesburg O.R.Tambo Airport Bottom Line Review
The key selling point of the InterContinental Johannesburg O.R.Tambo Airport is its location. The hotel is at the airport, so it literally only takes a minute to walk from its door to the terminal.
That's not to say that it doesn't have other positives though. Elite recognition is good; my wife and I both have Diamond status and we'd each booked a room – one for us and one for my in-laws as they'd joined us for the South Africa portion of our trip. Both rooms were proactively upgraded to a Junior Suite two days before our arrival and the front desk agent knew about Diamond members being eligible for complimentary breakfast – something that's not a given at all IHG properties.
Although it's small, its indoor swimming pool is very warm and their fitness room has airport views. The breakfast spread is apparently good too; we didn't get to make use of it due to our early morning flight, but my in-laws enjoyed it.
Points Price: When making our initial reservation, it cost 46,000 points. I used an IHG free night certificate from my IHG Premier card and topped it up with 6,000 points as IHG certificates max out at 40,000 points. The price later dropped to 43,000 points which is when I booked the second room, but then IHG ran an award sale giving 20% off award stays of 1-3 nights. That reduced the price to 34,400 points, so I rebooked both rooms. That was particularly convenient as it meant we could redeem a free night certificate from the IHG Select credit card as those can't be topped up with points.
Cash Price: For our stay the room rate was $320 for a base level room. That's extremely expensive considering the Holiday Inn Johannesburg Airport has a free shuttle and can be booked for ~$60. (Side note: We stayed at the Holiday Inn when arriving in Johannesburg a week earlier. It's not a great hotel – service was poor and rooms are tired – but for a quick overnight stay it's fine.)
Points Value: Pretty good. With room rates at $320 and the points price at 46,000 for a standard room when originally booking our stay, that would've been 0.7cpp of value. IHG One Rewards points frequently go on sale at 0.5cpp, so you could buy 46,000 points for $230 to save close to $100 versus the cash price. The subsequent award sale reduction to 34,400 points meant we would've got 0.93cpp of value from using points if that's how we'd booked our stay.
Ultimately though, we booked one room with an IHG Select free night certificate and one with an IHG Premier free night certificate. Those have a $49 and $99 annual fee respectively, so redeeming the certificates for this stay was great value.
Resort or Destination Fee: None.
Parking: The hotel offers valet parking for 200 Rand per night (~US$11)
Room: We booked a 1 King Bed Classic room type as that was the best option available when booking with free night certificates. Both rooms were upgraded to a 1 King Junior Suite.
Housekeeping: We only stayed one night and so I can't really comment on housekeeping service other than that our room was clean when we arrived and everything seemed in order.
Turndown service: None that I'm aware of.
Internet: This is complimentary for all guests. The speed was good and I was able to get some work done before our flight back the next morning.
Dining: The hotel's sole restaurant is called Quills. The hotel's website says it's open 24 hours a day, but that breakfast is served Monday-Friday 6am-10:30am and dinner from 6am-11pm. I'm not sure if those dinner times are correct, nor if breakfast is offered at the weekend or not.
Spa: Yes, although I didn't see a spa treatment menu.
Fitness Room: Yes. While it's not the largest fitness room you'll ever see, it's still decently equipped for an airport hotel and one end of the room looks out over the airport. It was early and a little foggy when I took a photo (see below), so I couldn't quite tell if you can actually watch planes taking off and landing while working out.
Pool: Yes, there's an indoor swimming pool. It's more of a pool for relaxing in than doing laps, but the water was very warm.
Welcome Amenities: While checking in we were provided with a cold towel and a bottle of water – both still and sparkling were offered.
Service: We didn't have much interaction with staff at the hotel other than Kea when checking in and he was fantastic – extremely friendly, genuinely warm and professional.
Location: The InterContinental is located on-site at the airport which makes it the most convenient option when flying out of JNB airport. Unlike some airport hotels that feel like it can take 20 minutes to walk to them (I'm looking at you Hilton O'Hare Airport), the InterContinental JNB is right next to the terminal.
Elite Benefits: Elite recognition was very good for this being an IHG property – the 2022 IHG One Rewards revamp really does seem to have brought about far better elite recognition. My wife and I both had Diamond status at the time of her stay, while I also had soon-to-expire Ambassador status. My wife and I stayed in the room booked under her account and put my in-laws in the room booked under my account so that they could take advantage of one of the Ambassador benefits:

Diamond Benefits:

Room upgrade – both our rooms got upgraded to a Junior Suite. This was processed two days before our stay and we received emails to advise us of the upgrade.
Welcome points – we had to leave for our flight earlier than breakfast started, so we opted for welcome points as the welcome amenity for our room – this was 600 IHG One Rewards points.
Complimentary breakfast – my in-laws on the other hand had a later flight and so they were able to take advantage of complimentary breakfast as their welcome amenity

Ambassador Benefits:

4pm late checkout – my in-laws' flight didn't leave until about 9pm, so my Ambassador status meant they could stay in their room until 4pm before heading to the airport.
Other Ambassador benefits seemed to be moot. Our rooms had multiple bottles of water and our Diamond status meant we got a better upgrade than the one category upgrade offered to Ambassador members. We presumably could've gotten the $20 restaurant and bar credit, but we didn't try to make use of that.

Would I stay again? Potentially. Staying at the InterContinental is most beneficial when you either have an early morning flight and so need to get to the airport quickly and easily without having to rely on an airport shuttle, or when you have Ambassador status and have a flight leaving in the evening so you can get a 4pm late checkout.
I wouldn't be able to justify the cash price for a stay, but if you have an IHG free night certificate to burn then this can be a great use of it.
Pros & Cons
Pros
Certificate Value – A great use of IHG free night certificates.
Elite Recognition – Both Diamond and Ambassador elite benefits were recognized and given without any issues.
Location – Being right next to the airport makes for a convenient and worry-free stay.
Cons
Cash Cost – Not worth paying $320 when you can book other airport hotels with a free shuttle for ~$60.
Image Gallery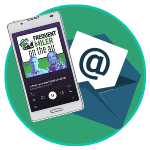 Want to learn more about miles and points?
Subscribe to email updates
 or check out 
our podcast
 on your favorite podcast platform.