Update: This post references an American Express Business Platinum benefit that has changed. As of June 1, 2017, the pay-with-points rebate has changed to 35% for your chosen airline or any airline in business or first class. Additionally, there is a cap of 500,000 rebated points annually.
A few weeks ago, we wrote about a terrific sale on business class tickets from Europe to the US from $408 one-way. TAP Portugal is back with another sale — and while prices aren't quite as low as last time, they are still a great value — starting at $583 one-way or $1132 round trip from Oslo and Copenhagen to Boston, New York, and Miami. Amex Business Platinum card holders can utilize the 50% pay-with-points rebate and the net cost in points will be less than 30K one-way or less than 57K round trip.
These prices are available after September 1st, with availability increasing in October. Cheap business class seats are widely available around the winter holidays. Use Google Flights to find cheap dates (see our post on How to find great business class fares using Google Flights for guidance with using Google Flights).
For example, here is Oslo to New York City November 19th-26th (Thanksgiving week!):
Note the nearly 24-hour layover in Lisbon on that itinerary. A stopover is free — so you can extend the stop in Lisbon if you like. As I wrote about last night in my post about Spending those amassed Membership Rewards points, I recently redeemed Membership Rewards for TAP Portugal business class (haven't yet taken the trip). After the 50% rebate, these business class flights come out to less than what most airline programs charge for economy class. Here is the same itinerary above, searched through Amex Travel:
As you can see, these flights are eligible to get 50% back when paying with points for Business Platinum card holders — meaning that the cheapest option above would be just 56,363 Membership Rewards points round trip in business class.
If you're just looking for the best cash price, airfare consolidator Momondo might be your best bet — the same dates come out a few bucks cheaper through some of their OTAs (click the image to go to Momondo):
But if you're based in the US, you may be looking to fly to Europe on an award ticket or cheap cash ticket and then fly back one-way in business class on this sale. You could fly one-way from Oslo to Boston for $585:
Cheap flights are also available originating in Copenhagen. For example, here is Copenhagen to Miami for $625 one-way:
Will the seats be flat beds?
This is anybody's guess. TAP Portugal currently flies planes leased from AZUL that feature flat bed seats on some dates to Boston and New York. At the moment, flights in September and October to Boston still show flat-bed seats between Lisbon and Boston — though dates are limited:
After September, Google Flights shows the long-haul segment as an angled-flat seat. I'm not sure whether the flights will be operated with angled-flat seats after September, or if TAP Portugal is anticipating that they will have their new business class seats installed and the seat maps just haven't been updated. They do seem to show two different seat maps for flights before November and after:
It's hard to say what type of seats these will be. Still, for fewer points than economy class if you're using Membership Rewards with the 50% rebate, it may not be a deal-breaker either way. The current flat bed seats don't look bad, so I'm hopeful:
And you can earn miles
According to ITA Matrix, the flights I used as examples above are J-class fares:
That means that they earn 200% miles flown in a number of frequent flyer programs according to Wheretocredit.com:
That means that a round trip flight would earn over 20,000 redeemable miles in many of the programs listed:
Just as a for-instance, let's say that you used Membership Rewards pay-with-points with the 50% rebate on the Thanksgiving round trip flight. You would pay a net 56,323 Membership Rewards points to fly round trip from Oslo to New York and you would earn 20,000 miles in a program like Air Canada. You would then be just 5K Air Canada Aeroplan miles short of a saver round trip within the Continental US and Canada. Air Canada's Aeroplan is a Membership Rewards transfer partner. Assuming you transfer over the additional 5K miles from Membership Rewards, your total out-of-pocket Membership Rewards cost would be 61,323 points for round trip business class from Europe to the US and a round trip continental US/Canada economy class flight.
Final Thoughts
These flights are a good deal. They may or may not be flat beds, but they should at the very least be a small step up from premium economy and a large step up from economy class. If you are able to use Membership Rewards points to get half back, they are a great deal whether you need to get one-way between Scandinavia and Boston, New York, or Miami or plan to fly a round trip.
H/T: Mighty Travels on Flyertalk / You Have Been Upgraded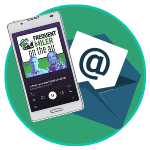 Want to learn more about miles and points?
Subscribe to email updates
 or check out 
our podcast
 on your favorite podcast platform.