It is now official.  The US Bank Altitude Reserve card is real, it's cool, and it's coming soon (May 1).  You can learn all about the card via our new resource page: US Bank Altitude Reserve Complete Guide.
As I pored over official source materials (more about that in a future post), a number of surprising things jumped out at me about this card — both good and bad.  Here's what I found…
Travel means two different things
When earning points or travel credits, travel means "airlines, hotels, car rental companies, taxis, limousines, passenger trains and cruise lines."  This definition of travel is broad, but not nearly as broad as defined by other cards, such as the Sapphire Reserve.  For example, given this definition, you would not get 3X or travel credits for online travel agency charges, Uber/Lyft, Plastiq rent, etc.  And you certainly won't get 3X for timeshares or fortune tellers.
When redeeming points at a value of 1.5 cents each, travel means only "airfare, hotel stays, and car rentals booked through US Bank's Rewards Center."  I believe this means that we need to book travel through the same interface used for the FlexPerks card.  And that's not good.  See: FlexPerks nerfs online first class and multi-city flight awards).  That said, it should be possible to call to redeem points for the flight you want.  Notably, this definition does not include cruises or excursions (both of which the Sapphire Reserve card does include).
Mobile Wallet means more than I thought
Altitude Reserve card earns 3X points per dollar when it is used with a mobile device to pay through Apple Pay, Android Pay, Samsung Pay, or Microsoft Wallet.  Interestingly in-store, in-app, and online purchases are included.
From the Rewards Program Rules:
"Mobile Wallet" is defined as the method of paying for a transaction by use of a mobile device (in-store, in-app, or online) and includes Apple Pay, Android Pay, Samsung Pay, and Microsoft Wallet.
Off-hand, I'm not sure how many wonderful things can be bought online with Apple Pay, etc., but my guess is many.  Readers, please comment below with suggestions!
You can't double dip with travel and mobile at once
OK, this isn't surprising at all, but I know some of you were wondering.  The Rewards Program Rules document makes it clear that travel purchases made through a mobile wallet get only 2 bonus points per dollar (1 base point + 2 bonus points), not four.
Priority Pass Select membership only includes 4 free visits
What?! This is shocking for a $400 per year card (even given the $325 travel rebate).  Each Priority Pass membership year, you get 4 free visits to Priority Pass lounges plus 4 free individual guest visits.  After that you pay $27 per person.  Ouch.
Authorized users cost $75 each, and they don't get their own Priority Pass Select membership
Wait… You mean that you'll charge the same $75 that Chase charges for Sapphire Reserve authorized users and give them much less?  Seriously?
No Visa Infinite Discount Air Benefit
The CNB Crystal Visa Infinite and Chase Ritz Carlton Visa Infinite cards offer this perk.  With this perk, you get $100 off domestic round trip flights for 2 or 3 passengers, and it can be used an unlimited number of times.  Neither the US Bank Altitude Reserve nor the Chase Sapphire Reserve offer this benefit.
Points transfer from FlexPerks, but not vice versa
While I would have loved the vice versa part, I'm still pretty geeked about this.  While FlexPerks points are worth up to 2 cents each towards flights, they're worth only up to 1.5 cents each towards hotels and up to 1.25 cents each towards car rentals.  It is the "up to" part that is key here.  By transferring points to the Altitude Reserve, you get a fixed 1.5 cents per point value.  If you prefer to use points for hotels or car rentals, or for flights that aren't near the top of a FlexPerks award band, this is the way to go.
I'll also note that this feature effectively expands the category bonuses beyond travel and mobile wallet purchases.  For example, you can earn:
3X at restaurants and 2X at gas stations (and airlines) with the FlexPerks Gold Amex Card ($85 annual fee)
2X for cell phone charges; 3X for charitable contributions; 2X gas, grocery, or airline purchases (whichever is most each month) with the FlexPerks Travel Rewards Visa Signature Card ($49 per year)
2X for cell phone charges; 3X for charitable contributions; 2X gas, office supply, or airline purchases (whichever is most each month) with the FlexPerks Business Edge Travel Rewards Visa Card ($55 per year)
3X travel and mobile wallet with the Altitude Reserve ($400 per year)
I'm not suggesting that anyone should get all four cards, but rather that people who spend a lot in some of the bonus categories may do well by adding a FlexPerks card or two to their wallet in addition to the Altitude Reserve.
Questions?
Please see: US Bank Altitude Reserve Complete Guide.  Many of your questions are probably already answered there.  If not, ask away via comments and when appropriate we'll add the answers to the complete guide.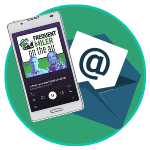 Want to learn more about miles and points?
Subscribe to email updates
 or check out 
our podcast
 on your favorite podcast platform.