In this week's Frequent Miler on the Air, Greg and I agreed that the Platinum cards have suddenly become compelling thanks to the recent Amex enhancements. But Greg perplexed me when he said that he thought the personal Platinum card is a better deal for most people than the Business Platinum (see that discussion here). I disagreed with him. The meat of his argument is that he thinks most people will get more value out of the Uber credits than Dell credits. Some folks might find that to be true, but I think that those considering the personal versus Business Platinum should take a look at Dell.com before deciding. They sell more than you may expect — and while prices aren't always great, they don't have to be outstanding to make the Business Platinum the better choice. To be clear, I have no Frequent Miler Dell affiliate links in this post — I just feel like Greg was overlooking the value of the Dell credits. Here's my argument why and a sampling of stuff available at Dell that you may not have considered.
Personal / Business credits compared
Let's quickly compare the credits available in 2020 (note that some of these are May to December 2020 only) on the consumer version of the Platinum card and the Business Platinum:
| | |
| --- | --- |
| Personal / Consumer | Business |
| $20/mo wireless service May to December 2020 (Up to $160) | $20/mo wireless service May to December 2020 (Up to $160) |
| $20/mo streaming services May to December 2020 (Up to $160) | $20/mo shipping May to December 2020 (Up to $160) |
| Up to $200 Uber credit ($15/mo plus $35 in December) | Up to $400 Dell credit ($200 through June 2020, $200 July to December 2020) |
| Up to $100 Saks credit ($50 January to June, $50 July to December) | $200 airline incidentals credit |
| $200 airline incidentals credit | |
| Total: Up to $820 | Total: Up to $920 |
Upon first glance, the two cards look close to equal in value. However, I think considering the numbers in a vacuum is deceiving.
First, Saks carries a fairly limited selection of items that cost less than $50. A friend went to a physical store last year and spent more time than he cared to admit to come out with a set of cashmere gloves. Even the website can be a challenge. They used to sell Nespresso pods, but I don't think they have those online anymore. They do have several models of French press or some pretty coffee mugs available for less than fifty bucks online. If you regularly shop at Saks, this credit could be great. My guess is that Saks has a more limited audience than Dell.
The Uber credit is handy for those who will definitely use it every month. If you regularly order from UberEats and/or can remember to put the credit to use each month, it is not hard to get near full value out of that. The potential for breakage at some point on a benefit that has to be repeatedly used monthly seems high — certainly higher than my chance of not using $200 at Dell in one shot every six months. You may be on the other end of the spectrum with that, thinking that you'll easily use the Uber credit each month and will have to remind yourself to use the Dell credit. If that's your situation, you obviously may prefer the consumer card.
I think the debate really comes down to Dell versus Uber + Saks.
The temporary $20/mo wireless credit is identical on both cards, so that's even/equal.
The $20/mo streaming (consumer Platinum) or shipping credit (Business Platinum) is pretty easy for just about anyone to use either way. As Greg noted on Frequent Miler on the Air, one could buy forever stamps with the shipping credit and continue to use those stamps for years after this benefit ceases. On the other side, most people probably spend something on streaming services, though not everyone who streams entertainment spends that money monthly. There will be some people with no use for stamps and some who don't find the streaming service credit useful, but I suspect that most people will find a way to use either credit. I think those $20 monthly credits are a wash.
Are the Dell credits more valuable than Uber/Saks credits?
Again, the debate for 2020 really comes down to this: Which do you value more:
$400 in total Dell credits (currently only available in 2020)
or
$300 in combined Uber and Sak's credits
While I don't fault anyone who genuinely values the latter more than the former, I think Greg dismissed Dell too easily. Keep in mind that assuming you agree with me that the $20 monthly credits are a wash, you only need to get more than $300 in value out of the Dell credits to make the Business Platinum the more compelling card of the two (not to even consider the fact that it won't add to 5/24).
So are the Dell credits worth more than $300? That depends on whether or not Dell sells anything you want and at what price. Dell mostly sells electronics, so the Dell credits clearly appeal to those who want to buy computers / tablets / etc.
However, consider that Dell sells a lot more than computers. A key point that Greg made (and he's right) is that Dell frequently has poor prices on certain categories of products. You don't want to get fleeced for something you could have bought much more cheaply on Amazon. On the other hand, there are often excellent cash back portal rates at Dell, which could be awesome if you're buying a product that is at a standard price across authorized dealers or it could be an equalizer when prices are different. (Keep in mind that portal rates have generally been abysmal thanks to COVID-19, though at the time of writing Rakuten is offering 10% cash back / 10x Membership Rewards points). Again, if we only need to get at least $300 in value out of the Dell credit, that means that even if we get something overpriced, it is still possible to come out "ahead" of the consumer version.
The Dell credit does not come in one chunk — it's good for a total of $200 during the first half of 2020 and $200 July to December 2020. But let's consider it as $400 total for easy math. Shopping portals have often offered 10% back at Dell or more (sometimes as high as 15% back). Let's assume you could get 10% back (as you can at the time of writing). That means that if your Dell item were 46.67% more expensive than the price at Amazon, you'd still come out slightly ahead of the max value you could get out of the Saks and Uber credits on the consumer Platinum card. Here's what I mean: Let's imagine you wanted to buy WidgetXYZ and this were the situation:
Amazon price for WidgetXYZ = $300 (our break-even value)
Dell price for WidgetXYZ = $440
I will assume no portal cash back at Amazon (this is likely since the types of products sold by Dell typically aren't available for shopping portal payouts via Amazon). Assuming you can get 10% cash back at Dell, here's your net cost breakdown:
$440 – 10% back via portal = $396 net cost – 396 in Dell credits (assuming this is really via multiple purchases) = $0.
Since you qualify for up to $400 in Dell statement credits, your credits get you those purchases for a net cost of "free" (keep in mind that you're paying the annual fee on the card, so it's not really free but rather free in the context here). You would have four bucks left over to spend on something else at Dell. You'll have gotten $300 "cash value" out of your credits (assuming the Amazon price is the cash price you'd have otherwise paid) even if Dell is priced at $440 vs Amazon's $300 (46.67% higher than Amazon's price).
Assuming a closer spread in prices, it isn't hard to come out well ahead of $300 in value if Dell carries things you want. I'll come back to that in a moment.
Your Platinum credits can't be used in one purchase like that example above, so in real life this would be cumulative purchases. Still, it shows that even if Dell is charging almost 47% more than Amazon, you're still a couple bucks ahead of the break-even point with the personal card — and that's assuming that you value the Saks and Uber credits at full face value.
When prices are closer, the Business Platinum starts to come out well ahead. As a quick real-world example, I used a $100 credit last night to buy an external hard drive (I was recently going through photos on a very old external drive that I've had for more than a decade and realized that I should back that up on something newer). Here was the spread in prices for my purchase last night:
Dell.com price: $109.99 (after Rakuten cash back, a net of $98.99 if I took 10% back or value Membership Rewards points at $0.01 each)
Amazon price: $91.99
I'll net a slight money-maker (before considering tax) on my purchase, essentially getting $92 in value (Amazon's price) out of my $100 credit (note that this assumes that I wanted exactly that hard drive, in reality I could have shopped for a different option). Even with Dell's price being higher than Amazon's, four purchases like that per year would potentially get me $367 in value ($92 x 4) — more than I could hope to get out of the Uber/Saks combo.
All that is to say that I'm not overly concerned with some items at Dell being a bit overpriced. Wildly overpriced is a problem, but smaller spreads can still allow the Business Platinum to come out on top. Shopping portal rates will vary (and likely not in an upward direction for the near-term), so that will affect my ability to extract value. Still, with Dell being at 10% right now for Rakuten's birthday, I have to imagine they will reach a decent payout again during the second half of the year even if not the historical 15% rate we've seen now and then in the past.
Products Dell carries other than computers and tablets
I noted above that all of this valuation depends on whether or not Dell carries anything you want. They may not; on the other hand, they do carry a wider assortment of products than I'd have assumed if I hadn't shopped at Dell much before. Sure, they carry an array of computers, tablets, keyboard, mice, and printers. But if if you're not in the market for one of those items, what else do they sell?
Some examples of products that might be interesting to some readers that you may not have considered buying from Dell:
DSLR Camera equipment
Dell carries DSLR cameras. Pricing on these is often pretty standardized, though again even in cases where Dell is higher the spread may be covered by portal cash (YMMV).
As an example, Dell currently carries the Canon EOS T7 camera with 18-55mm kit lens for $399. That's the same price as Amazon, but you should get 10% / 10x back via Rakuten for the Dell purchase. I haven't shopped around for that specific camera; maybe you could do better. If you're in the market for such a camera, you can shop around to see if the Dell credit helps you — but it certainly could be useful here — even if just because you want to "rent" something for an upcoming trip (and no I don't mean return it, read the linked post if interested).
Obviously then Dell also carries a range of DSLR equipment, like lenses:
They also have tons of other DSLR equipment (external flashes, remotes, tripods, spare batteries, battery grips, etc). Alternatively, Dell carries a range of point-and-shoot cameras for those looking for something simpler.
Web cams / dash cams / drones / other photo equipment
Those suddenly working from home / video chatting with family in the era of social distancing may find themselves in the market for a new webcam. Dell has lots of those.
Those looking for different types of cameras can find lots of options at Dell including:
Smart Household products
Some of the household stuff you might not have associated with Dell that they carry includes:
Home theater and audio / visual equipment
Dell often runs great deals on TVs (if you're in the market, I recommend setting a Deal Alert at Slickdeals because they frequently offer TVs with promo gift cards), but they also have other stuff in the category:
Universal remotes
Microphones (perhaps for the aspiring podcaster?)
Turntables
Streaming / smart entertainment devices
They also have some popular streaming  / smart home type stuff like:
Bags
While they obviously carry some no-name laptop bags, they also have many different camera bags and a range of Timbuk2 messenger bag / backpack / laptop cases. I've never owned a Timbuk2 bag, but a few readers have recommended the brand to me over the years.
Video games and systems
For the gamer, Dell has a range of video came systems, equipment (like gaming chairs and the sort), videos games, video game-related clothing, and even Xbox live gift cards. Here are some links:
Other electronics
These are the things that are most often overpriced, but one can sometimes snag a deal. Think things like headphones / bluetooth speakers / tons of smart watches / old-school GPS devices, etc. There are a lot of various electronics available.
Bottom line
I know many people may not be in need of the above devices every six months, but I think that particularly if one were to think of holiday shopping and/or buying things to resell locally, it probably wouldn't be impossible to find $400 worth of stuff to buy this year even if you're not in the market for a computer/printer/tablet. As Greg noted in response to our question of the week, the Platinum cards are compelling right now thanks to these limited-time credit opportunities that start this month. If you're considering one or the other, my vote is Business. Am I crazy? Is the combined Uber / Sak's credit a better play for you? Which would you pick if you were trying to decide between them?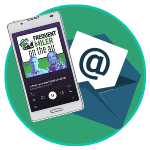 Want to learn more about miles and points?
Subscribe to email updates
 or check out 
our podcast
 on your favorite podcast platform.