Chase has begun sending letters to Fairmont credit card holders stating that the Fairmont card will be replaced with a Chase Sapphire Preferred card on August 15th.  My wife and I got the card in January of this year when some of the application links for the card stopped working.  I know that many readers did the same when I posted "The other Chase card you should consider today."  The remaining working application links died 5 days later.
Since the card was no longer available to new applicants, we knew it was likely that Chase would discontinue the card altogether.  I had hoped that the card would limp along for existing cardholders for a few years, but it was not to be.  We only have 2 more months to enjoy the card.
The good news is that points earned from the card will turn into Ultimate Rewards points.  Plus, if you signed up for the card anytime after August 15th 2016, you can get a free anniversary night after only $6K spend.  The bad news is that we'll turn into Fairmont status-less pumpkins on March 1 2018.  That's really sad: the Premier upgrade certificates alone are insanely valuable.
Details follow.
Conversion details
Chase asserts that the conversion will happen on August 15th and that new cards will arrive "about six to eight weeks after".  I believe this means that starting August 15th the card will operate as a Sapphire Preferred card (e.g. it will earn 2X for travel & dining) even though it will still look like the Fairmont card until the replacement arrives.
Your account numbers won't change, but you'll get a new expiration date and security code.
On August 15th, any points you've earned from credit card spend will become Ultimate Rewards points.  With your Sapphire Preferred account, you'll be able to transfer those points to valuable transfer partners such as Hyatt, United, Southwest, etc.  Or you can use points to pay for travel at a value of 1.25 cents each.  Or, if you have a Sapphire Reserve card, you can move points to the Reserve card and use points to pay for travel at a value of 1.5 cents each.
If you want to redeem your points as Fairmont credit card points, you must do so by August 14th.  Most awards are only worth 1 cent per point, so most people will be better off waiting for the conversion to Ultimate Rewards.  There is one exception: free night Ovation rewards can be quite valuable under the right circumstances.  See more below.
Free night with $12K spend: One of the Fairmont credit card's perks was that you can earn a single free night each year after spending $12,000 with the card.  If you originally got the card on or before August 15 2016, and you've spent $12K by August 15th 2017, then you'll get the free night added to your Fairmont account (the free night will arrive either six weeks after your anniversary date or 8 to 10 weeks after August 15th, whichever comes first).  This free night will be valid for 1 year from issue.
Free night with $6K spend: If you signed up for the Fairmont card more August 16 2016 or later, then you only have to spend $6,000 before August 15th in order to get the free night that usually requires $12K spend.  And, presumably you already spent $3,000 in order to earn the card's 2 free night signup bonus, so you only need to spend $3K more for this free night.  I stupidly already spent nearly $12K both of our cards, so I won't benefit from this one time  benefit.  The free night from $6K spend will be valid only until February 28, 2018.
Chase Considerations
Don't worry if you were thinking of signing up for the Sapphire Preferred card for its signup bonus.  If you do so before August 15th, you'll be fine.  After August 15th, you can simply product change the card previously known as Fairmont to a different card so that you can apply for the Sapphire Preferred anew.
If you're over 5/24 and have therefore been locked out of getting an Ultimate Rewards card that you want, this may be your ticket in.  You should be able to convert your new Sapphire Preferred card to the Sapphire Reserve, Freedom, or Freedom Unlimited.  In some cases it may require a few steps.  For example, you may have to first convert to the no-fee Sapphire, then convert that to another card, etc.  You won't earn a signup bonus when doing this, but you also won't ruin the chance of getting a signup bonus in the future.
The card conversion from Fairmont to Sapphire Preferred shouldn't affect your 5/24 status with Chase.  I believe that your credit report will still show the account as having been opened on the date that it was originally opened rather than on the date of conversion.
If you want to earn Ultimate Rewards points and you happen to being staying at a Fairmont or will be dining at a Fairmont between now and August 14th, then use your Fairmont card to pay.  The card earns 5X at Fairmont properties.  Since those points will become valuable Ultimate Rewards points, that's pretty good.
Fairmont Considerations
One of the most valuable benefits of the Fairmont credit card was that it automatically gave you Fairmont Premier status.  That status will presumably end on March 1 2018.  As a reminder, Premier status offers the following benefits every year:
$50 in dining or spa credits
1 room upgrade
1 suite upgrade
1 free 3rd night on a 3 night paid stay
If you want to keep your Premier status past February 28th 2018, then you'll have to complete 5 stays or 10 room nights by the end of this calendar year.
You can also earn up to 2 stay credits through spend on the Fairmont card, if you hurry.  The card offers 1 stay credit towards status for every $7,500 spent, with a max of 2 per year.
That said, since Accor purchased Fairmont last year, we don't know whether the Fairmont loyalty program will remain at all past this year.  So it would be risky to invest in a bunch of stays or spend just to keep status.
Ovation Rewards
The only reward worth considering with your Fairmont credit card points are Ovation Rewards, which are basically free nights in exchange for points.  The point cost for the free night Ovation Rewards depends upon which Collection (A,B, C, or D) the hotel is in.  You can find a list of hotels by collection here.
Chase / Fairmont charges the following number of points for a standard room:
Collection A: 25,000
Collection B: 35,000
Collection C: 45,000
Collection D: 65,000
If you have enough points, this could be a good use for those points.  Keep in mind that Ovation Rewards include free breakfast:
Ovation Rewards are valid for a one night stay in the indicated room type, and include applicable room taxes, full breakfast for two in the hotel's all day dining restaurant with related taxes and gratuities only (excludes buffets and alcohol.) Ovation Rewards certificates are redeemable based upon last room availability in the room category purchased (some exceptions may apply.)
Rocking Fairmont Free Nights and Elite Benefits
For more details about getting the most out of your Fairmont card and free nights while you still can, please see:
Also see: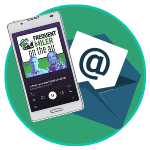 Want to learn more about miles and points?
Subscribe to email updates
 or check out 
our podcast
 on your favorite podcast platform.