Yesterday Marriott announced several changes to their rewards program for 2018:
Hertz Status: Platinum members get Hertz Gold Plus Rewards Five Star® Status and Platinum Premier members get Hertz Gold Plus Rewards Presidents Circle® Status.
Elite Rollover Nights Last Chance: Elite nights earned in 2017 above those needed for the elite status you obtained will roll-over to 2018 (for 2019 year qualification), but elite nights earned in 2018 will not roll-over to 2019.
Status Buy Back Gone: "2017 is the final year for … Status Buy Back".  In the past it has always been possible to use points to buy back the level of status you had the year before.
Hertz status is no big deal.  And, for me, the loss of rollover nights doesn't matter.  It's the end of status buy-backs that hurts.
In 2012 I earned Marriott Platinum status by signing up for a status challenge and completing it with 9 stays in roughly 3 months.  I described the challenge and my experience in meeting the challenge here: Four months Platinum with Marriott.  The Platinum elite status I earned in 2012 lasted through February 2014.  Then, in 2014 and each year after, I've bought back my Platinum status through Marriott's annual Elite Status Buy Back offer.
With the Status Buy Back offer, each year I've been able to keep Platinum status by paying 40,000 Marriott points.  But, as confirmed with a Senior Director at Marriott, we will not have the opportunity to buy back our 2017 status next year.  Boo!
Is Gold good enough?
Amex Platinum cards come with free Starwood Gold status.  Simply by linking your SPG and Marriott accounts you get free Marriott Gold status as well.  And on the Marriott side of things, Gold status delivers many of the best benefits by itself:
Free enhanced internet
Free room upgrade when available
4PM late checkout
Guaranteed lounge access and/or breakfast for two at most properties excluding resorts
The biggest problem with Gold status, though, is that it is nearly worthless in the Starwood program.  And, unlike Platinum status, Marriott Gold status does not give you United Silver status…
Platinum Advantages
Marriott Platinum status adds several advantages over Marriott Gold status:
Match to SPG Platinum (SPG Platinum is a very good elite tier whereas SPG Gold is nearly worthless)
50% point bonus for stays (vs. 25% with Gold)
48 hour guaranteed room availability
Welcome gift
United Silver Status (via RewardsPlus)
SPG Platinum status and United Silver status are two huge benefits that I wouldn't want to give up.
Shortcuts for keeping Platinum in 2018
Marriott is expected to unveil a new combined program for Marriott and SPG in 2019.  We don't know anything yet about how to get or keep status in 2019 and beyond, but for 2018 there are a number of options to get Platinum status in 2018:
Ritz Carlton Card $75K Spend
Complete a Marriott Platinum Challenge
Complete a SPG Platinum Challenge.
Qualify on stays with SPG
Qualify on nights with Marriott
$75K Spend
The Ritz Carlton card offers automatic Gold status for the first year and then lets you maintain Gold status each year thereafter with just $10K of credit card spend.  Further, they'll grant you Platinum status with $75K spend.  The Ritz and Marriott rewards programs are identical programs with different names, so Ritz Platinum = Marriott Platinum.  When signing up for the Ritz card, you can even enter in your Marriott Rewards number so that you'll get status directly with Marriott.  Then, of course, you'll automatically get status with SPG as well.  Fortunately for those who don't have the card yet, the Ritz card is not subject to Chase's 5/24 rule.
Chase's 5/24 Rule: With most Chase credit cards, Chase will not approve your application if you have opened 5 or more cards with any bank in the past 24 months.

To determine your 5/24 status, see: 3 Easy Ways to Count Your 5/24 Status. The easiest option is to track all of your cards for free with Travel Freely.
Marriott Challenge
Marriott makes Platinum challenges available to members with Gold status.  Once you have Gold status, you can request a Platinum challenge as follows:
Request a status match or challenge to Platinum.  It is very unlikely that you'll get an outright match, but you may get approved for a Platinum challenge.

Call Marriott Rewards, or
Fill out Marriott request form online (here)

Choose stays or nights.  One version of the challenge requires completing 9 stays.  The other requires completing 18 nights. Depending upon your plans, one or the other might be better. Note that a multi-night stay only counts as 1 stay even if each night is booked separately.  So if you plan to have multi-night stays, the 18 night challenge is probably better.  If no offered it right away, ask to switch to the challenge that you prefer.
Complete the challenge by completing 9 stays or 18 nights in the specified time-frame.  The challenge requires actual paid stays booked through Marriott.  Award stays or stays booked through online travel agencies don't count.
SPG Platinum Challenge
Another option is to earn SPG Platinum status and then match to Marriott Platinum.  Acquiring SPG Platinum status through stays usually requires 25 stays or 50 nights at SPG properties.  An alternative is to sign up for the SPG Platinum Status Challenge which only requires 18 paid nights.
There are a number of downsides to this challenge compared to earning status through 25 stays or 50 nights:
You must complete the challenge in a 3 month timeframe
Reward nights do not count towards the challenge
Amex SPG credit card nights do not count towards the challenge
However, it is now quite easy to request this challenge as there is a dedicated SPG Status Challenge website with all the information you need to contact Starwood for this challenge.  Unfortunately, there's this restriction: "SPG members who reach SPG Gold or Platinum status by linking their SPG and Marriott Rewards® accounts will not be eligible for the Status Challenge offer."
Qualify on stays with SPG
Another option for earning SPG Platinum status is to complete 25 stays in a calendar year.  Here are some reasons that this may be achievable even if you don't have very many stays planned:
Award stays count
Up to 3 rooms count at once.  For example, if you book three rooms for 1 night at a cheap hotel, you'll get 3 stay credits for that night.
Amex offers both personal SPG and business SPG credit cards.  Both automatically give the cardholder 2 stays and 5 nights towards elite status.  This means that if you have both cards, you get 4 stays and 10 nights towards status.
If you are staying multiple nights in the same city, you can change to a different SPG hotel each night in order to earn 1 stay per night.
If you are staying multiple nights in the same hotel, you can alternate booking nights with another person in your group.  For example, if you plan to stay 5 nights, you could book nights 1, 3, and 5 as separate stays while your travel partner books nights 2 and 4.  Let the hotel know in advance that you'd like to stay in the same room the entire time.
Qualify on nights with Marriott
Marriott Platinum status requires 75 nights per year, but there are shortcuts for getting those nights:
You can automatically get 15 elite night credits with the Marriott Rewards Premier credit card.
You can get another 15 elite night credits with the Marriott Rewards Premier Business card.
With either Marriott Rewards Premier card, you can earn 1 elite night credit with each $3K of spend.
If you have any elite nights earned in 2017 above those used for the level of status you obtained, they will roll-over (for the last time ever) into 2018.
You can earn 10 elite nights for each meeting or event that you plan and hold at Marriott hotels (details here).
Award nights count.
What will I do?
On March 1 2018, my status will drop down to Gold.  Even though I don't use SPG Platinum or United Silver status often, I like to have them.  Even more, when Marriott unveils their new combined program, I'd like to start with a high level of status.  My bet is that Gold status, or the equivalent, will be less rewarding in the new program.  So, I'll look at each option and decide which I'll use to get to Platinum status in 2018 for the 2019 elite year:
Ritz Carlton Card $75K Spend: This is possible. I hate the idea of spending that much and earning only 1.1 points Marriott per dollar (the Ritz card offers an annual 10% point bonus) since I value Marriott points at less than 1 cent per point.  On the other hand, I don't seem to have any trouble manufacturing spend, so this would be a fairly easy option for me.
Complete a Marriott Platinum Challenge: If I think that I'll have the opportunity to spend enough paid nights in Marriott properties, I may try this.  I don't know if they'll let me do the challenge a second time, but it may be worth a shot.
Complete a SPG Platinum Challenge: I don't think I'm qualified for this challenge since the terms state "Status Challenges are not available to members who have earned SPG elite-level status within the five years prior to the current year." and "SPG members who reach SPG Gold or Platinum status by linking their SPG and Marriott Rewards® accounts will not be eligible for the Status Challenge offer."
Qualify on stays with SPG: I hate switching hotels every day so I probably won't do this.
Qualify on nights with Marriott:  I have both Marriott cards, so I'll start with 30 elite nights from the get-go.  Based on current reservations, I expect to earn just enough elite nights in 2017 to get Gold status for 2018 while rolling over maybe 3 nights.  If I naturally spend 25 nights at Marriott hotels in 2018, I'll still be about 17 nights short of Platinum status.  Maybe I'll organize two meetings to get this done.
Overall, my plan is to wait and see.  As travel opportunities come up, I'll decide whether they would get me close to completing a challenge (in which case, I'll try to sign up for the challenge).  By mid year I should have a better sense of what may work.  At that point, most likely, I'll get that Ritz credit card and start spending like mad…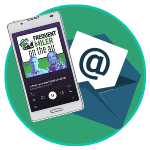 Want to learn more about miles and points?
Subscribe to email updates
 or check out 
our podcast
 on your favorite podcast platform.