On our Best Credit Card Offers page, we list recon (reconsideration) numbers in the App Tips section for each card issuer.  Often, when your application is denied, it is possible to reverse the decision by talking with an analyst.
The news that the IHG card's annual free night is being devalued (see: BUMMER: IHG Free night capped for everyone) has led to an interesting situation.  If you applied for the IHG card recently under the assumption that you'd be grandfathered into the uncapped free night, and if your application decision is pending, you might want to call recon to withdraw your application.
As I write this, it is still possible that new and recent IHG card applicants will get their first annual free night uncapped.  I've had the card for a while and I received the dreaded letter today stating that my next free night would be limited to crappy hotels charging 40,000 points or less.  But my wife, who signed up for her IHG card in January of this year, has not yet received a similar letter.  Maybe the free night she gets next January will be uncapped.  At this point, I don't know.
Even with the capped free night, the IHG card is useful for some.  After all, it offers Platinum elite status and a 10% rebate on point awards.  But for those regretting having applied, it's worth considering withdrawing your application.  That way, the new card won't take up a 5/24 spot.
My son applied last week and his application has since been pending.  Due to today's news, we called to withdraw his application.  It turns out that it wasn't necessary.  His application had been denied anyway.  Denied! Yay!
To be clear: the current IHG card offer isn't bad.  If you want the signup bonus points and the card perks, then go for it.  But I suspect that many readers will not want to add to their 5/24 count with this card given what we know now about its future.
Chase's 5/24 Rule: With most Chase credit cards, Chase will not approve your application if you have opened 5 or more cards with any bank in the past 24 months.

To determine your 5/24 status, see: 3 Easy Ways to Count Your 5/24 Status. The easiest option is to track all of your cards for free with Travel Freely.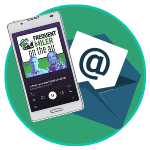 Want to learn more about miles and points?
Subscribe to email updates
 or check out 
our podcast
 on your favorite podcast platform.