Update 4/30/20: A couple of readers commented yesterday (here and here) to let us know that gift card redemptions are back. Unfortunately, there are not currently any hotel chain gift cards available (including the high value gift card redemptions that were formerly available for some of us). We reached out to Capital One about this and we were told that they "expect to bring additional merchants back in the upcoming months". Unfortunately, it looks like all current gift card redemptions are now at a value of 0.8c per point Update: Currently available gift card redemptions offer either 0.8c per point or 1c per point; previously, some hotel card redemptions were as good as 1.4c per point for select cardholders. Hopefully we'll see those hotel brand gift cards return.
Update 4/1/20: After publishing this post, Capital One reached out to affirm that this is a temporary change. They tell us: "Due to operational constraints from COVID-19, we are temporarily unable to fulfill gift card rewards. We are working to restore this redemption option as soon as possible.". In other words, the official statement from Capital One is that this is an issue in the supply chain rather than an effort to slow down redemptions and they are working on restoring this functionality. Hopefully we'll see that sooner rather than later, though fulfillment could obviously be a challenge in the current environment as noted below in the original post.
~
Well, this is a bummer: Capital One has removed gift card redemptions (update: As shown above, these have been restored to some extent). It appears that this is the case across all Capital One cards. You can still redeem points against travel purchases or for a statement credit (but don't take a statement credit since that will only give you half a cent per point in value).
We've seen several loyalty programs cut gift card redemptions over the past few days, but I believe this is the first bank program to do so. I checked Amex, Citi, and Chase and all of them are still offering gift card redemptions (though keep in mind that values vary and are generally relatively poor). Note that gift card redemptions were eliminated across the board: I checked both "miles" earning cards and "cash back" cards and even a couple of old / no longer available Capital One card accounts of family members. Gift cards are gone from all of them.
I am particularly bummed about Capital One removing gift card redemptions because I have written before about one of my Capital One accounts being among a group that was grandfathered in to a particularly good "Get Hotel Special Offers" gift card section that offered $900 gift cards to a number of hotel brands (including Marriott) for 64,250 points (a value of 1.45c per Capital One point). I have no idea if that redemption will still exist for me when they bring back gift cards. (Update: Gift cards are back, but not this redemption or any other hotel gift cards yet).
I am kind of surprised to see Capital One nix gift card redemptions. Greg and I discussed this on Frequent Miler on the Air this past weekend: it isn't surprising to see loyalty programs cut gift card redemptions since those cost dollars and cents that hotel brands and airlines just aren't bringing in right now. Those travel companies have to cut costs somehow.
But credit card programs offer gift card redemptions because they are presumably even cheaper to offer than statement credits or airline miles. In Capital One's case, that isn't entirely true: Capital One only offers half a cent per point when you redeem "miles" for a statement credit, so gift card redemptions (which previously varied between 0.8c per point and 1c per point for most gift cards) would likely be more expensive for the bank even presuming that they don't pay face value for gift cards. However, you can still redeem 2 Capital One "miles" for 1.5 airline miles in a number of programs. That has to be much more expensive for Capital One than offering gift card redemptions.
It is of course possible that the company that fulfills gift card redemptions has scaled back or closed operations, making it impossible to keep up with demand. Or Capital One could just be looking to slow down a "run on the bank" in terms of using rewards. I imagine most consumers aren't redeeming rewards for airline miles at the moment, so while those redemptions may theoretically be more expensive for the bank, likely aren't seeing the same increase in demand as gift cards.
So the short version of the long story is that the elimination of gift card redemptions was likely a way to slow people from panic-redeeming points for gift cards and/or an issue with supply. I imagine that gift card redemptions will eventually come back to Capital One cards. Will other credit card programs eliminate gift card redemptions? I think it's doubtful that Chase will eliminate them since gift cards are presumably less expensive than statement credits, but for other programs that offer poor ratios for cash redemptions, it's not impossible that we'll see gift card redemptions scaled back.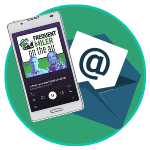 Want to learn more about miles and points?
Subscribe to email updates
 or check out 
our podcast
 on your favorite podcast platform.