Since 2008, I haven't had a year go by without an international trip (a fact I had to double-check by going through old photos last night). This year may break that streak. For the first time in a long time, I don't currently have any future travel booked apart from a hotel reservation or two that I just haven't gotten around to canceling. On our Frequent Miler on the Air chat this past weekend, Greg and I discussed the thought of cashing out points. After all, my points are collecting dust rather than interest and we know they will eventually devalue. I'm not personally ready to cash out yet, but as I noted in the broadcast, I'd already been thinking about those who are ready to cut and run — or at least use points to free up cash to invest for growth. I noted that I was contemplating this post in particular: non-travel point redemptions that don't suck. We recorded last Friday, and in the days since we've seen a number of programs eliminate opportunities to redeem points for things like gift cards.  Thus, without waiting much longer, I wanted to compile some of the non-travel redemptions that exist for those thinking about cashing out points right now.
To be clear, I'm not advocating that I think you should cash out some or all of your points. I do think that we will get past this coronavirus and that life will eventually return to normal.
That said, I recognize that some folks may want to use points to conserve or free up cash at a time like this — after all, there will be future opportunities to replenish your points supply. Keep in mind that none of these are particularly good uses of your points, they are merely measures of less-bad-than-worst uses to get you something reasonable in exchange for the points you've earned.
Many bad opportunities exist
Just a note before getting to the 1c-or-better-opportunities: Keep in mind that loyalty and credit card programs make available many horrible ways to use your points. Did you know that you can redeem Radisson points for Visa Gift Cards at a value of 0.15c per point? Redeeming like that would turn the credit card into a 0.7% cash back card. That's horrendous.
Also keep in mind that everyone is likely to bombard you with reminders that you can use your points to shop at Amazon. Don't do it unless you're using exactly 1 point in order to unlock a 20% discount or something like that. Most programs offer well under 1c per point when redeeming for Amazon purchases. More concerning to me is that if my Amazon account were to get hacked, someone might be able to clean out points from a linked account on a shopping spree, creating a long-term headache. It's not worth it to me to link up shopping with points unless it's getting me a good cash discount today.
Also keep in mind that while some of the opportunities below yield 1c per point on paper when considering the face value of a gift card for which you redeem, that isn't the whole story. Just yesterday, Stephen Pepper published a new guide to Instant Gift Card Deals that shows many ways to get discounts on gift cards. You might then consider cashing out points at 1c each in cash and using some of those techniques to buy discounted gift cards in order to further stretch the value of your cash.
All that said, here are the opportunities if you're looking for 1 cent per point or better:
Opportunities to cash out at 1c per point or better
American Express Membership Rewards: Cash out via Schwab Platinum (1.25c per point)
Likely the best non-travel use of rewards is available to those with the Charles Schwab Amex Platinum card. As shown above, when you have the Schwab Platinum, you can redeem points for cash in your Schwab brokerage account at a value of 1.25c per point. This easily beats most non-travel redemptions. With the market currently far down on the year, this option may be particularly appealing for investors.
Note that Amex also offers gift card redemptions for all Membership Rewards cardholders. However, redemption rates are generally poor. While I saw some opportunities to get as much as 1c per point in value (for example, toward Barnes & Noble gift cards or Fairmont gift cards), many of the more popular / useful brands yielded much lower 0.85c or even 0.7c per point in value. That's terrible.
Chase Ultimate Rewards: Statement credit / check, gift cards (1c per point – 1.18c per point)
Chase makes it easy to cash out Ultimate Rewards points at a value of 1c each via statement credit or check regardless of which Ultimate Rewards card you have.
Most gift cards are available at a value of exactly 1c per point (so you would be better off using your credit card to make purchases and then take a statement credit rather than potentially being stuck with a partial gift card). However, some gift card redemptions are discounted as shown in the screen shot above. If you will shop at a retailer where gift card redemptions are "on sale", you'll get a bit more value (up to about 1.18c per point toward those brands on sale for 15% off).
Citi ThankYou Rewards: Gift cards, statement credit, mortgage or student loan payments (up to 1c per point)
Gift card redemptions can yield 1c per point with available denominations and redemption rate varying by retailer.
Keep in mind that redeeming points for a statement credit will only yield 0.5c per point unless you have the Citi Prestige card, but anyone can get 1c per point when redeeming points to pay a mortgage or student loan.
Finally, keep in mind that those with the Rewards+ card get back 10% of redeemed points up to 10K points back per year. If you intended to cash out for gift cards, you may want to consider product changing a ThankYou points card like the Premier or Preferred to the Rewards+. That way, if you redeemed 100,000 points for $1,000 in gift cards, you would get back 10,000 points — good for another $100 in gift cards and an overall return of 1.1c per point.
Discover Cash: eCertificate redemptions (up to 1.25c per point)
Discover offers some increased "Discover Cashback Bonus gift card" redemptions for more than face value towards eCertificates to specific merchants. A variety of brands are on offer and yield up to 1.25c for each 1c of Discover Cash you redeem when you redeem in specific denominations as shown above (note that many more retailers are available).
Southwest Rapid Rewards: More Rewards (up to 1c per point)
It was recently reported elsewhere that Southwest paused gift card redemption due to COVID-19, but I believe that was only for some types of gift cards. I was able to load up my cart with gift cards as shown above. For the sake of science, I even redeemed 3,000 points for a $30 Spotify gift card just this morning (3/31/20) to verify that it can still be done.
While today's post is about non-travel redemptions, it's also worth noting that Southwest points can potentially yield around 1c each toward international travel on other airlines. Points can be redeemed through More Rewards for international flights. A quick glance at an example trip to Europe showed values of around 1c per point toward the specific flight options shown, but the booking engine did not show the cheapest basic economy fares on my search.
United Mileage Plus: Restaurant.com vouchers (maybe 1.5c per point)
United offers a variety of ways to get awful value for your points (generally around a third of a cent per mile toward gift cards). The least bad non-travel redemption I found was redeeming miles for Restaurant.com vouchers. You can't value these at the face value: Restaurant.com typically sells a $25 voucher for $10. You can often go through a portal for 20-30% cash back (or 20-30 miles per dollar), dropping the cost to as low as $7. Keep in mind also that the certificates have various restrictions (typically usable dine-in-only, sometimes not on high-demand nights of the week, etc). Years ago, I used to routinely pick these up with codes for 80% off — paying $2 per $25 voucher. However, I stopped seeing those huge discounts long ago. Valuing a certificate at $7, you're getting better than 1.5c per mile with the $25 certificates for 450 miles. Just be sure you understand the restrictions, but this might not be bad.
Gambling on travel
This post is specifically about non-travel redemptions. That said, for those who have uncertain future plans, you may take advantage of the newly flexible policies of many travel providers and consider booking future travel with the acceptance that you may need to cancel. For instance, it was recently announced that Hilton will allow cancellation up to 24hrs in advance even for advance-purchase rates booked between March 25th and June 30th for future travel on any arrival date. I'm not sure how that would work if you booked through a credit card portal like Ultimate Rewards, but some rewards currencies allow you to book your room directly and then cover the charge using points. If your trip can not go forward as planned (at this point, it is very hard to predict when travel will be back to normal), Hilton should refund you.
The Graveyard
Finally, the graveyard. These are options that previously existed and may return but aren't available at the moment.
American Airlines AAdvantage: gift card redemptions
I'm not sure what the value was when redeeming AA miles for gift cards. It was likely bad, so it may not have made this post even if available. However, it isn't currently available due to the COVID-19 pandemic.
Capital One: Gift Card redemptions
Capital One ordinarily offers gift card redemptions that offer values of either 0.8c per point or 1c per point depending on the brand (or for some cardholders as much as 1.45c per point toward $900 gift cards for a few hotel brands). However, they have temporarily suspended gift card redemptions due to the COVID-19 pandemic.
Delta SkyMiles: Delta gift card redemption
Previously, it was possible to redeem Delta SkyMiles for Delta gift cards. However, that option has been suspended due to the COVID-19 pandemic. Another use of SkyMiles that can yield good value per point is using miles for premium drinks / bottles of wine in Delta SkyClubs. I believe this can get you as much as around 2c per mile (depending on how much you value the alcohol). However, with most (all?) SkyClubs currently closed and unnecessary travel inadvisable, that isn't currently a viable option.
Best Western Rewards: Gift card redemptions
These probably didn't represent great value, but they are not currently available as a means of using up any Best Western points you have on hand.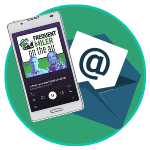 Want to learn more about miles and points?
Subscribe to email updates
 or check out 
our podcast
 on your favorite podcast platform.