Some credit cards have great rewards for daily spend, others offer excellent category bonuses. Many ultra-premium cards are heavy on perks. I've often said that you get an ultra-premium card for its features, not for spending, but the truth is that great perks aren't limited to ultra-premium cards. There are plenty of cards with annual fees of $100 or less that carry perks that are worth far more than the annual fee. In a post a few days ago, a passing mention of a favorite benefit led to Grant of Travel with Grant to suggest a post on my favorite credit card benefits and I thought it was a good suggestion. Here are some of my favorite card benefits.
Alaska Airlines Companion Fare
It's kind of funny, but my favorite standard credit card feature comes on a card that I don't even have: The Alaska Airlines Visa Signature Companion Fare. I've only gotten one or two chances to use the Alaska Airlines Companion Fare, but it can be an incredible value.
At a base level, the companion fare could save you a bundle when prices are high and you need to fly as a pair, but the companion fare can get a lot more interesting than a simple round trip. You can get really creative with the routing and get a lot of flying for a reasonable price. Adding to the value, both travelers earn miles based on distance flown. I've previously shown how you cover quite a lot of ground and earn a lot of miles with an Alaska Companion Fare. Consider the example itinerary below. This specific itinerary is from an old search years ago (as you can see, it includes a Virgin America result), but it demonstrates a fantastic value considering it covers 15,801 miles of flying for less than $650 per passenger.
At a minimum, an itinerary like that would earn 15,800 redeemable miles each. A mid-tier MVP Gold member earns a 100% bonus for a total of 31,600 redeemable miles. Top-tier MVP Gold 100K members would earn a 150% bonus for a total of more than 39,000 redeemable miles. That's a pretty terrific return for the cost of admission.
Read more about the Alaska Airlines Companion Fare here.
Wyndham Earner credit cards: 10% off on awards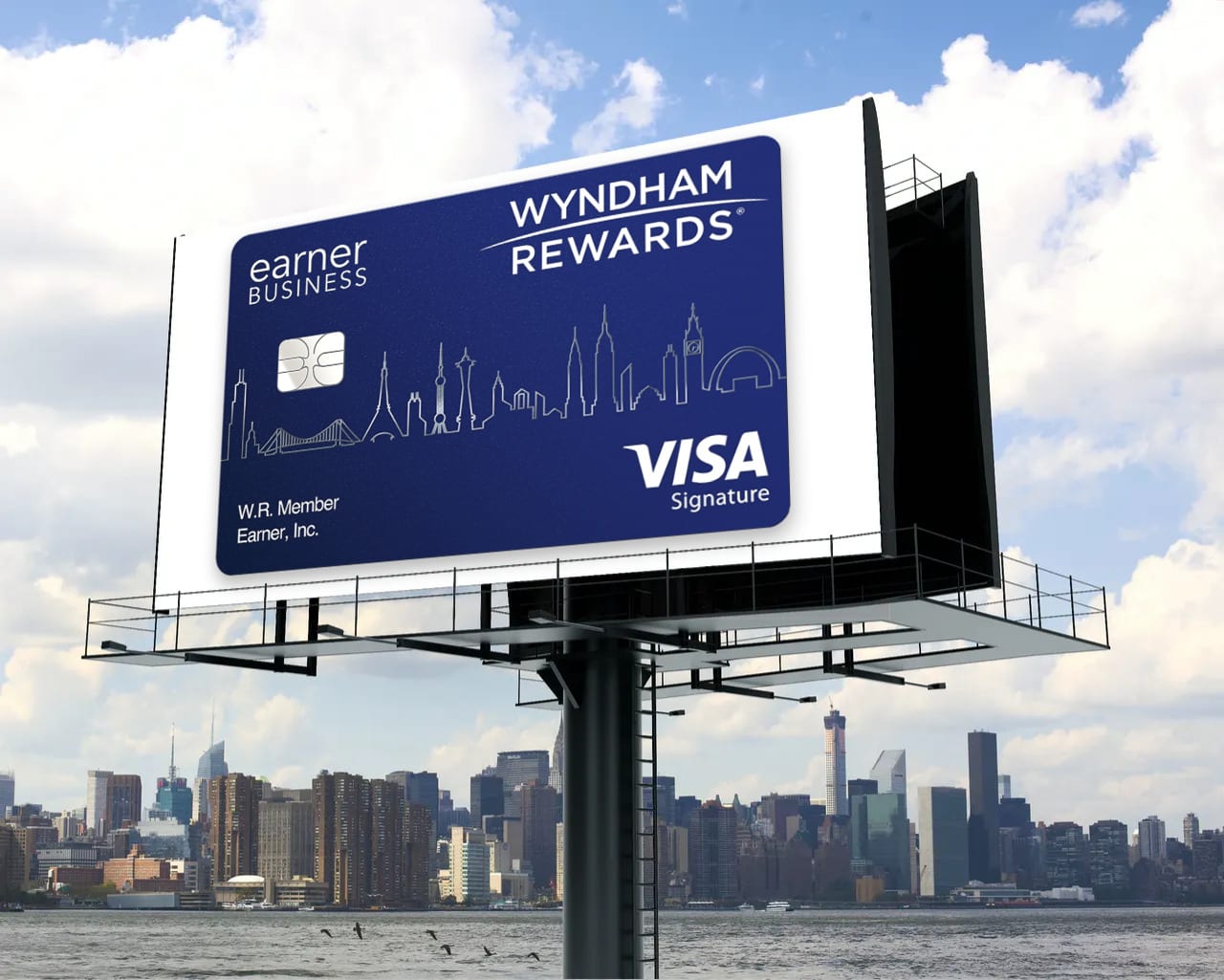 The Wyndham Earner credit cards — the base no-annual-fee Earner card, the $75 Earner Plus and the $95 Earner Business — all come with a 10% discount on awards. That can be an excellent benefit that repeats again and again.
I love that this is a discount rather than a rebate since it means that you do not need to have extra points in your account to take advantage of the benefit. It is also terrific that the discount applies to Vacasa bookings — meaning that 1-bedroom Vacasa vacation rentals cost just 13,500 points per night with this benefit (and multi-bedroom units enjoy the same 10% discount in points).
While this benefit is available even on Wyndhan Earner personal card that has no annual fee, I still find the Earner Business card to be the most compelling value of the three Wyndham credit cards. For starters, you get 15,000 bonus points at anniversary (despite Wyndham's point expiration policy, these remain more flexible than a free night certificate). It also carries excellent category bonuses like 5x utilities and 8x (!!) at gas stations. This could be a great card to generate Wyndham points and then it helps you save points on redemptions to boot.
If you end up redeeming a lot of Wyndham points, the 10% discount courtesy of the Wyndham Earner credit cards can be highly valuable over the course of your redemptions.
Purchase Protection
Purchase protection is an underrated consumer protection.
Many credit cards come with some sort of purchase protection that offers coverage against damage or theft for a period of time after purchase. Many American Express cards — including no-annual-fee cards like the Blue Business Plus or Everyday card — cover purchases against theft or damage within 90 days of purchase up to $1,000 per purchase (some ultra-premium cards like the Platinum card cover purchases of up to $10,000). I wrote about my own experience with Amex Purchase Protection to cover a cell phone that I dropped a week after purchase. Amex paid out my claim for the full purchase price promptly and without difficulty.
Just recently, we had to buy a new washing machine. Several family members were trying to lower the machine from outside the house into the basement via the basement doors in a way that may not have been classified as "safe". At a break in the action, I reminded everyone that nobody needs to be a hero if we started to drop it because we bought the thing on an Amex card with purchase protection. We could get our money back if we damaged the machine. Thankfully, we were able to lower it into the basement successfully without losing any limbs or damaging the machine, but the peace of mind was nice.
It's notable that coverage may vary by card. For instance, while the Blue Business Plus and Everyday card cover theft or damage, the ultra-premium Platinum card also covers loss within the first 90 days. I don't know why all of our pacifier purchases didn't go on an Amex Platinum card!
Price protection
Once a common credit card feature, price protection has been stripped from most of the major rewards credit cards on the market. However, some holdouts remain and this unsung hero of a benefit can save you your annual fee a few times over if you're a savvy shopper.
The way price protection works is if you buy an item with your card and you later find it advertised for a better price (whether at the original merchant or elsewhere), you can file a claim with the credit card issuer and get a refund of the price difference. In years past, I often did this with items that went on sale at the holidays and sometimes saved hundreds of dollars on a single item that went on a deep discount.
While most issuers have axed price protection, our guide to the Best Credit Card Purchase Protections lists some cards that still carry the benefit. Terms tend to vary. For example, Capital One World and World Elite Mastercards offer coverage for up to $250 per claim and four claims per year filed within 120 days of purchase. I don't think it would be uncommon to be able to find an item you purchased today on sale for a lower price sometime in the next four months.
Capital One Visa Business Signature cards cover up to $500 per claim / $2500 per year and claims must be filed with 60 days of purchase. That's a shorter window of opportunity, but the bump in maximum claim amount could certainly be useful.
Worth a mention here is that the Schwab Debit Card also carries price protection of up to $250 per claim and $1,000 per year with a claim window extending 60 days from date of purchase. While I obviously don't generally recommend using a debit card for purchases, it could make sense if you don't have other cards with price protection and you know you'll make a claim.
One thing I love about price protection is that it doesn't take into account portal rewards and since the refund comes from the credit card issuer rather than the merchant, I've never had it affect a portal payout after the fact. That sometimes presents opportunities to take advantage of better portal payouts while still getting the best price.
Cell phone insurance
I went for many years without breaking a cell phone. That's a streak I've broken repeatedly over the past year and a half. Thankfully, credit card cell phone insurance has covered me.
While there was a time when I didn't think credit card cell phone insurance was worth more than earning 5x on a Chase Ink card, I now have enough lines on my phone plan (7 lines thanks to T-Mobile offering free additional lines so many times in 2020!) that the number of phones covered makes me value the insurance more than a couple extra points. Your situation may be different.
The thing about credit card cell phone coverage is that not all insurance is created equally. I found that out the hard way when the $100 deductible on the Chase Ink Business Preferred card ate up a significant chunk of my claim. I was much happier with the $50 deductible on the Amex Platinum card (I guess I never wrote a post about my successful Amex cell phone insurance claim, but I did use it once already and it was fast and simple), but you don't need an ultra-premium card for cell phone insurance when all Wells Fargo consumer cards — even those with no annual fee — come with insurance of up to $600 per claim and $1200 per year with just a $25 deductible. A better choice for those with a pricey phone is just about any World Elite Mastercard as those cover up to $1,000 per claim ($1500 per year) with a $50 deductible. We compared credit card cell phone insurance coverages in this post.
My poor luck has turned this benefit that I once overlooked into one that has come in handy a handful of times when my handheld device has dropped out of hand.
United expanded award availability
While I haven't personally needed or used this feature in a long time, one benefit you'll often hear praised (and for good reason) is the expanded award availability that can be accessed by United credit card holders. If you have a Chase United Visa, you get access to saver-level award seats on a wider selection of flights.
This can sometimes be very useful in times when dynamic pricing has made it tough to find available space through partners. Cardholders can log in and see a much wider range of flights bookable with United miles.
The best part about this benefit is that while it is available on all of the various United cards available for new applicants, it is also a feature on the no-annual-fee United card to which you can downgrade if you don't want to pay the annual fee year after year.
Point Debit Card Rideshare Protection
This one isn't a credit card benefit, but I'd love to see it become one. The Point Debit Card re-launched as a Visa card last month and one of the new benefits added is $500 in Rideshare protection. This benefit is essentially insurance that covers you for items left in a rideshare care when you pay with your Point card.
Since rideshare purchases already earn 3x (worth 3%) on the Point Debit Card, you don't sacrifice rewards by using the card to pay for your Uber and you can get back up to $500 if you leave something behind in the car. I feel like it is only a matter of time before I do this and having some coverage when I do will be great.
Bottom line
These are far from the only credit card benefits that I enjoy, it's just a list of some favorites that don't individually get much air time but can each be worth a lot in the right circumstances. There are plenty of ultra-premium benefits I enjoy like automatic elite status and lounge access, but these mostly unsung heroes found on cards with lower fees can be every bit as valuable even if not as instagrammable as a lounge or elite upgrade. It's worth considering benefits like these when deciding which card to get next or which cards are worth keeping if you know you'll take the effort to leverage these side benefits to high value.