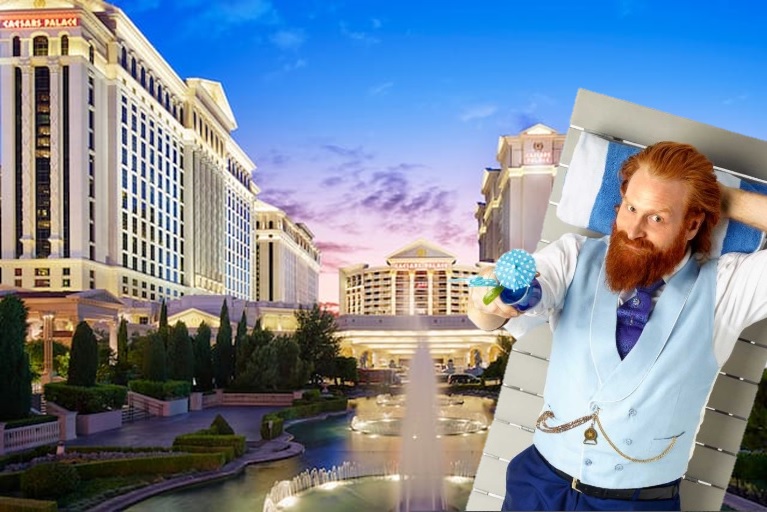 We've written a lot lately about how Wyndham Rewards has become a much more interesting program than ever before.  The most exciting reason is the ability to book one-bedroom Vacasa Vacation Rentals for only 15,000 points per night (or 13,500 points per night if you have a Wyndham Earner card).  In fact, as I write this, Nick is enjoying his first Vacasa stay (I expect he'll post a review soon but his early reactions were positive).  Wyndham points have also become easier to earn: Wyndham came out with exciting new Wyndham Earner cards (the business card is particularly good), and Capital One increased their transfer ratio to Wyndham to 1 to 1.
All of that said, Wyndham Rewards remains hobbled by its Achilles heel: Wyndham makes it very hard to keep your points alive.
Many hotel loyalty programs expire points after a year or two of inactivity.  Fortunately, earning or redeeming points resets the clock, and so it's usually pretty easy to keep your points alive.  Wyndham does this too.  Points expire after 18 months of inactivity and you can keep those points alive by earning or redeeming points.  That would be fine, but Wyndham doesn't stop there.  Wyndham also expires points 4 years after they're earned.  Full stop.  Account activity doesn't change the fact that your 4-year-old points are going bye bye.
Extending their life is not so easy.  But it is possible.
There are two ways to extend the life of your Wyndham points:
Wait until points expire (either through 18 months of inactivity or 4 years from acquisition) and then contact Wyndham to request that your points be restored.  We wrote about this approach here.  There are a couple of risks with this approach: 1) Wyndham might be doing this only during the COVID pandemic. I don't know if they will continue to offer this option long-term. 2) There is some indication that they might only allow this once.  If so, you'll need another option going forward.
Transfer points to Caesars Rewards, then transfer back.  Thanks to Wyndham's partnership with Caesars Rewards, they allow 1 to 1 transfers in either direction.  Doing this resets the clock on both of Wyndham's timers.  Travel with Grant detailed this approach here.  The main limitations to this approach are: 1) it's slow. Expect the entire process to take 1 to 4 weeks; 2) Caesars Rewards only allows transferring 30,000 points per year; and 3) You can't transfer less than 10,000 points at a time.
My Approach
My wife and I each had just over 18,000 Wyndham points nearing their 4 year expiry.  Luckily, AwardWallet emailed us to let us know that our points would expire in 3 months.  I don't think I would have known about the impending doom otherwise.  Maybe Wyndham will email as the date gets closer?  I don't know.
When logging into Wyndham Rewards, you can see when your next points will expire by viewing your account's "My Activity" and then scrolling way down to find an inconspicuous message like this on the left side:
I like the idea of transferring to Caesars and back as a way to preserve points, so I decided to go that route.  Since neither of us had Caesars Rewards' accounts, I setup new accounts for each of us.  I was very careful to check our Wyndham profiles first.  To avoid problems, I wanted to make sure that everything matched exactly: Name, phone number, email address, etc.
After establishing our Caesars accounts, I entered them into AwardWallet for tracking, and then logged into Wyndham to move points.
As you can see above, Wyndham requires transferring 10,000 points at a time.  By selecting Quantity 1, you transfer 10,000 points, Quantity 2 = 20,000, and Quantity 3 = 30,000.
In my case, I had additional Wyndham points beyond the points that were expiring and so I transferred 20,000 points.  With my wife, though, we had a dilemma.  She had a total of 19,000 points, with 18,500 expiring.  We transferred 10,000 of her points, but that left 9,000 in her account, with 8,500 expiring.
One easy solution is that we could have bought 1,000 points for $13 and then once again transferred 10,000 points to Caesars Rewards.  Or, we could earn Wyndham points some other way such as by shopping through the Wyndham shopping portal (but those points take forever to post), staying at a Wyndham hotel, signing up for a Wyndham credit card, etc.  But I had a better idea.  Scratch that.  It might not be a better idea because it might not work (I don't know yet for sure), but it's arguably a clever idea at least.  So, I decided to give it a try.  Here's the idea:
Wait for my wife's 10,000 points to appear in her Caesars Rewards' account and transfer back to Wyndham.
Wait for the 10,000 points to appear back in her Wyndham account.
Transfer 10,000 points again to Caesars.
My wife's points don't expire until the end of August and so we have plenty of time to try this out.  I'll update this post once I know for sure that this approach worked.
What about the 30,000 point limit?
THEsocalledfan reports that transfers from Wyndham to Caesars are limited to 30,000 points per year.  He wrote: " After I had already successfully sent 30k over to Caesars, I received an alert stopping me when I tried to transfer more."  Unfortunately this significantly limits the number of points that can be kept alive with the approach outlined here.  To keep more than 30K points alive, you'll want to start doing this process more than a year before points expire.  For example, if you have 60,000 points expiring in more than a year, you can reset 30K points this year and another 30K next year.
Wyndham limits you to transferring 30,000 points at a time, but it appears that you can transfer multiple times.  At least, Wyndham's website doesn't say that you can't.  Caesars Rewards' website, though, clearly states that you can transfer 30,000 per year to Wyndham.
So…
If you have more than 30,000 Wyndham points expiring, I think the solution is to move them all to Caesars Rewards and then move them back to Wyndham over time: 30,000 points per year.  Sure that would be frustrating if you end up needing earlier access to those Wyndham points but at least they won't be lost forever.
Watch out for Caesars' 6 Month Expiry
Marriott Marty points out that Caesars Rewards points expire after 6 months of earn-inactivity.  So, if you park your points there long term, you'll have to make sure to earn some Caesars points at least once every 6 months to avoid losing them.  Options for earning points, other than at Caesars properties directly, can be found here.
Conclusion
Transferring points from Wyndham to Caesars Rewards appears to be an effective way to get around Wyndham's very annoying 4 year hard-expiry rule.  I hate that it's necessary, but I'm happy that there is an option that's less scary than letting your points expire and then trying to recover them.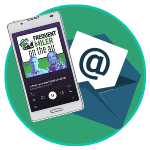 Want to learn more about miles and points?
Subscribe to email updates
 or check out 
our podcast
 on your favorite podcast platform.