In March 2019, Amex added new restrictions for Platinum cardholders accessing Centurion Lounges:
You can no longer access the lounge upon arrival at the airport.  Lounge access is only for departing passengers.
You can't access the lounge more than 3 hours before your flight.
The restriction against arriving passengers is unquestionably a bummer.  I've been known to time my flights into LaGuardia airport so that I can arrive and have lunch at the Centurion Lounge.  That won't work anymore.
I also thought that the 3 hour policy would be a huge problem when connecting at an airport with a Centurion Lounge.  After all, it's not unusual to have layovers longer than 3 hours.
It turns out, though, that there's an exception for connecting passengers.  If you are connecting at an airport with a Centurion Lounge, you can access the lounge for your entire layover.
I discovered this exception thanks to a 7 hour layover in Dallas.  I knew about the 3 hour policy so I first went to a Priority Pass lounge (The Club) but was turned away due to their own 3 hour rule.  Then I tried the Centurion Lounge.  At first, the desk agent said no when I showed her my onward flight, but then she asked if that would be my first flight of the day.  "No, I'm connecting here." I said.  She asked to see my earlier boarding pass (the one showing that I arrived earlier that day at DFW) and admitted me.  Yay!
Amex makes this exception kind-of clear on their website (found here) where they note "We will not admit Platinum Card Members more than 3 hours before the departure time on the Platinum Card Member's same-day, confirmed boarding pass. This does not apply to Platinum Card Members with a connecting flight."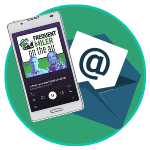 Want to learn more about miles and points?
Subscribe to email updates
 or check out 
our podcast
 on your favorite podcast platform.