Update 4/13/23: Chase has extended the ability to use Rapid Rewards points for dining charges through 6/30/23. It's also increased the redemption limit from $200 to $300. (h/t:
DOC
)
Chase has made a series of changes to its Pay Yourself Back feature this year. They sadly slashed the redemption value on Sapphire Reserve and Sapphire Preferred cards, although they then added the ability to redeem an unlimited (with a caveat) number of Aeroplan points for cardholders at a 1.25cpp (cents per point) rate.
The latest change is interesting, but not very compelling given the redemption rate – Chase Southwest cardholders can now use Pay Yourself Back to redeem Rapid Rewards points to cover the cost of dining and annual fee charges.
It was reader Andrew who gave us a heads up about this. He spotted the ability to use Pay Yourself Back on his Southwest Rapid Rewards Priority card, although it seems like it's available on other Southwest cards too, including business cards.
The two current redemption options are dining and annual membership fees. Dining has an expiry date listed of March 31, 2023 with a limit of $200 in redemptions. The annual membership fee option doesn't have an expiry date, so that'll presumably always be a redemption option which makes sense from Chase's perspective as the ability to redeem Rapid Rewards points to cover the fee will increase the likelihood of at least some cardholders renewing their card(s).
That said, this represents poor value for your points. The value of Rapid Rewards is tied to the cost of Southwest airfare, although the specific value varies depending on the actual airfare cost – cheaper flights give better value for your points than more expensive flights due to the taxes and fees that aren't payable on award flights other than the standard $5.60. On average though, you're looking at getting ~1.4cpp of value when redeeming points for award flights.
Let's compare that to the two Pay Yourself Back options. We'll take the annual fee option first. The annual fee on a card with a $99 annual fee would require 9,900 points to cover the fee which means you'd be getting 1cpp of value. Not great value, but not completely awful either.
What's worse value is redeeming Rapid Rewards points for dining charges using Pay Yourself Back. It states that there's a limit of $200 you can get back as statement credits, but that's not being offered at a 1cpp value. Nick didn't have any eligible dining charges, but when clicking the 'Track' button he noticed that you'd need to redeem 25,000 points to max out the $200 in statement credits. That means using Pay Yourself Back for dining charges on Chase Southwest cards only gets you 0.8cpp of value – almost half the value you can expect to get when redeeming for award flights.
While these ratios mean that using Pay Yourself Back on Southwest cards won't be a good option for most people, it's still good to see Chase rolling out this feature on more co-branded cards beyond the Aeroplan card.
It looks like it's only Southwest and Aeroplan cards where this is currently an option though. I have Hyatt, IHG, Marriott and United cards and I'm not currently seeing Pay Yourself Back as a redemption option on any of them. It'll be interesting to see if the feature eventually gets extended to any other cobranded cards. I could certainly see a world where IHG cardholders can redeem 200 IHG One Rewards points for every $1 (i.e. 0.5cpp) of eligible charges.
How To Use Pay Yourself Back On Chase Southwest Cards
If you're wondering how to access the Pay Yourself Back feature on your Southwest cards, log in to your Chase account and click on the card. Next, click on the 'More' dropdown option and select 'Rewards dashboard'.
On that dashboard, you should see an 'Earn / Use' section with a button you can click to 'Use Rapid Rewards points with Pay Yourself Back'.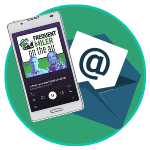 Want to learn more about miles and points?
Subscribe to email updates
 or check out 
our podcast
 on your favorite podcast platform.