About three weeks ago I was invited to a launch event for a new Citibank cash back product.  The invitation read in part as follows:
Citi would like to know if you would be interested in attending an event for the launch of their new Cash Back Product, coming in late August.  This event will be held in New York City on 8/21 at an offsite location during cocktail hour.
I'm always interested in learning about new rewards cards, so I quickly replied that I would attend.  This was my first invitation to a behind the scenes event like this since… ever.  I thought it was unlikely that the new product would be one that I'd be excited about, but I was interested to hear about it anyway.  And, since I once successfully visited New York for only $19 per day, I knew I could do this with minimal out of pocket expense (see "NYC on $19 per day. Final tally").
Trip planning
My preference was to fly in and out of the city on the same day.  With that constraint, my best option was a 25K award redemption with Delta (yes Delta haters, saver level awards were wide open): I would arrive at the LaGuardia airport just before noon, and then leave at 8:45pm the same day.  I had to search Google for info about "cocktail hour" to get an idea of whether 8:45 was really late enough.  The general consensus seemed to be that cocktail hour ends at 6pm, so I would most likely make it back to the airport in time.
The unvite
A couple of days before the event, I realized that I hadn't heard any more specifics about the event.  Where would it be held?  What time, exactly?  I reached out to my contact and was told that I was essentially uninvited.  Citi had decided to keep the attendee list small and concentrate on personal finance blogs only.
The problem with this last minute unvitation was with Delta's dreaded 72 hour rule.  Officially, Delta does not allow changes to awards within 72 hours of departure.  And, of course, it was now less than 72 hours before my flight.
I wrote back:
I don't think I can cancel my flight without a loss at this point.  Can you twist an arm or two?
While waiting for a response, I called Delta to see if anything could be done.  In the past they made an exception for me when I had to change a flight due to a sick child at home.  Maybe they would make an exception again?  I called the elite desk and described my situation.  The agent quickly offered to make a one time exception and allowed me to cancel the award.  Since I have high level status (Platinum), there was no charge for the award redeposit and I received my $11.20 in TSA fees back as well.  Awesome.
Revite and re-planning
After successfully canceling my flight, I heard back about the event:
I was able to get you in.  But the event has been changed to 8/26.
OK, the good news was that I was re-invited.  The fact that it had been moved from Thursday to Tuesday of the following week made me all the more happy that I was able to cancel the Delta flight!  Later, I received the official invitation: the event would be starting at 6pm and would include "cocktails, dinner, and conversation."  OK, so an 8:45pm departure from NYC wouldn't work.  I would have to stay the night.
Now that I didn't have to worry about finding a late flight, I had more flight options.  I was able to use Avios to book American Eagle on the outbound for 4,500 points in coach.  For the return, I waited for a coach seat to open up, but it never did.  Instead, I snagged a first class seat for 13,500 points.  The total cost in points came to 18,000 points for the round-trip flight, which is less than most airlines would charge for a round trip award all in coach.
Next, I looked for hotels.  I have a voucher for a free night at a Radisson that will expire at the end of this year so I tried to use it at the Radisson Martinique.  Unfortunately, the hotel claimed to not have any rooms that night that were bookable with the certificate.  After exploring a few other options, I decided to use 25,000 Hyatt points to stay at the highly rated Andaz 5th Avenue.  I still have Hyatt Diamond status thanks to the Diamond Trial I had done early in the year (see "Chasing Diamond Success!") and so I would finally be able to try out this property's famous pancakes, for free (Hyatt gives free breakfast to Diamond elites).
The outbound trip
Several days before the trip, I used the Finnair website to add my American Airlines frequent flyer number to the bookings.  The primary reason for this was to ensure that my known traveller ID got onto the reservation.  This is the ID you get when you signup for Global Entry or TSA-Pre.  Either way, it makes you eligible for the usually far better TSA-PreCheck security lane at the airport.  But, you're only eligible if your boarding pass says so.  And, your boarding pass will only say so if your known traveller ID is on the reservation.
As expected, the boarding pass printed out with the TSA-Pre symbol so I flew threw security with only one clueless guy in front of me who tried to remove his laptop from his bag.
The flight itself was uneventful.  Upon arriving at the LaGuardia airport, it was time for lunch so I made my way to the new Centurion Lounge where American Express Platinum cardholders, like me, get in free.  There, I ate a very nice lunch.  I can't say that the food was amazing, but it was good.  And, most importantly, it was free
.
The Hotel
Others have described the Andaz 5th avenue in excruciating detail and, unlike me, actually took pictures, so I'm going to be brief.  The lobby is cool and quirky.  The staff dress in casual clothes so that the only thing to differentiate them from other New Yorkers is their friendly smile and the fact that they know how to log into the Hyatt terminals scattered around the lobby.  The hotel offers complimentary wine at 6pm, but I had to miss that due to the Citi event.  They also have a very nice in-room mini-bar policy: everything nonalcoholic stuff in the mini-bar is free.  I found a couple of snacks and a decent selection of drinks.  Both were very much appreciated.  The king room itself was beautiful, spacious, and comfortable (I had turned down a free suite upgrade because it would have meant waiting a few hours to check in).  Breakfast was in the downstairs restaurant, and thanks to Diamond status, they promised to waive up to $75 off my breakfast bill.  More on that later.
The Event
The event itself was held in a back room at the Saxon + Parole restaurant.  And, as promised, it was a small event with a dozen or so Citi employees and marketing people and a smaller number of publishers (like me).  Brian, The Points Guy, was the only other points and miles blogger who attended (as far as I could tell).
We mingled a bit before the unveiling announcement.  I didn't record or take notes, so the best I can do is paraphrase the speech from memory:
-We're excited about the launch of the new Double Cash card

-The card has no annual fee

-The card offers 1% cash back for purchases

-The card offers another 1% when you pay for those purchases

-Any questions?
I had already had a couple of drinks by that point, but I was still able to do the math.  1% + 1% = 2%.  Right?  Why didn't they say that?  A no-fee 2% cash back MasterCard is pretty awesome.  There must be a catch…
After the announcement I had plenty of opportunities to talk with the team members who developed the card, as well as a couple of Citi executives in charge of a broader range of cards.
My first questions were about the unusual reward structure.  Please keep in mind that what follows is from my hazy memory and therefore most likely only vaguely accurate:
So, this is effectively a 2% cash back card, right? 
Yes. 
So, why not call it that?  2% is really good, especially for a no-fee card. 
Our focus groups showed that many people struggle to pay their credit card bills.  Our hope is that rewarding people for paying their bills will help them do the right thing financially. 
Is there a catch? The way you describe the reward structure makes it sound like there's a catch.  It seems like if this was really a 2% cash back card you would want to call it that rather than confuse people.
No, there's no catch.  We felt it was important to differentiate this card through its innovative rewards structure.
Huh.  OK.  Next I explored ways that it might be possible to eek out even better rewards…
What happens if people overpay their credit card bill?  Will they earn 1% on the entire payment?
No, you only earn rewards for paying off actual purchases.
Rats.  I then wondered if, like Discover cash back, there would be options to get more value from the rewards than the face value…
Will you offer other redemption options besides cash back?  Could rewards be redeemed for gift cards, travel, or anything?
No, we wanted to keep this simple: cash back only.
After that, there didn't seem to be much to say about the new card. It appears to offer a very solid 2% cash back but Citi wants to teach basic math to the populace so will only describe the card as offering 1% plus 1%.
Breakfast
I didn't think I could eat $75 worth of food on my own, so I invited Stefan from Rapid Travel Chai to join me for breakfast.  We each ordered the famous Lemon Poppyseed pancakes, a drink, and a side.  The total, with tip, came to exactly $75.  Perfect.  Below is a photo Stefan took of me about to enjoy my food.  Somehow I forgot to take his picture (sorry about that Stefan!).
Before trying the pancakes, I didn't think that I would agree with Gary and everyone else that these were the best pancakes in the world.  After all, everyone knows that the best pancakes can be found at weekend brunch at Jefferson Market & Cakery in Ann Arbor (note: by "everyone" I mean the couple of dozen brunch regulars).
Having eaten the Lemon Poppyseed pancakes, here is what I now think: they are ridiculously sweet and delicious.  But… but…  It's hard to articulate this… These pancakes don't taste much like pancakes.  In a way, they might be better compared to a dessert like crème brûlée:
Trying to compare the Andaz pancakes to other pancakes I've eaten is like trying to compare New York style pizza to Chicago style.  They're so different that they shouldn't even have the same name.  Let's leave it at this: if you want something extremely sweet and delicious for breakfast, the Lemon Poppyseed pancakes at the Andaz will more than fit the bill.
Return to the Centurion Lounge
For my return trip, I stopped again in LaGuardia's Centurion Lounge for lunch before my flight.  This time I met up with Angelina (Just Another Points Traveler) and her husband who were visiting the lounge before their flight to Seoul.  Once again, the food was very good and very free.
New York City Accidentally for Free
It occurred to me only after I returned from this trip that I didn't spend a single penny out of pocket while in the city!  I did spend a little before and after the trip, though.  Here is a full breakdown:
Flights: $11.20 in TSA fees + 18,000 Avios
Ride to Detroit airport: Free (used $50 in Lyft credit for signing up)
Snack at Detroit airport: $7.29
Lunch at LaGuardia airport: Free thanks to the new Centurion Lounge (and the fact that I have the Amex Platinum card)
Ride to hotel: Free (used Uber credit from referrals)
Snack at hotel: Free (Andaz mini-bar is free for alcohol-free items)
Ride to Citi event: Free (used Uber credit from referrals)
Dinner: Free at Citi event
Return to hotel: Free (I walked)
Breakfast with friend: Free (thanks to Hyatt Diamond status)
Ride to airport: Free (used Uber credit from referrals)
Lunch at LaGuardia airport: Free thanks to the new Centurion Lounge
Return ride from Detroit airport: $70. Ouch. I should have used Lyft. I tried to do the bus, but the next departure was about an hour away.
In total, I spent less than $90 out of pocket and all of that spend was while I was in Michigan.  While in New York I literally did not spend a single penny out of pocket.  Pretty cool.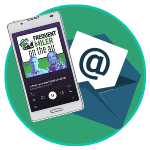 Want to learn more about miles and points?
Subscribe to email updates
 or check out 
our podcast
 on your favorite podcast platform.