With the 2-year anniversary of the Chase Sapphire Reserve card upon us, and the rate with which my 7-month-old son is outgrowing clothes (we're in 18-month outfits already!), it has become time to re-evaluate the annual fees I am paying to keep credit cards. Today, I'm going to examine my stable of "ultra-premium" cards (those with annual fees of ~$350 or more) as I try to determine which one(s) belong on the chopping block.
Too many ultra-premium cards
When evaluating our current position, one thing became immediately clear: my wife and I have too many ultra-premium cards to keep them all. Currently, we have the following cards that I would consider "ultra-premium" (note a couple are listed twice in this table because we each have them, though in value-comparison tables after this I list each card once):
| | |
| --- | --- |
| Card Name | Annual fee at time of writing |
| Citi Prestige | $450* |
| Chase Sapphire Reserve | $450 (Now $550 as of Jan 2020) |
| Chase Ritz-Carlton Rewards | $450** |
| Amex Hilton Aspire | $450 |
| Amex Hilton Aspire | $450 |
| Amex Business Platinum | $450 |
| Amex Business Platinum | $450 |
*While the Citi Prestige annual fee is $450, I was grandfathered in to a $350 AF
**While the Chase Ritz-Carlton annual fee is $450, I was grandfathered in to a $395 AF
Accounting for lower grandfathered annual fees I enjoy on the Ritz and Prestige cards, that's still $2,995 per year in annual fees between the two of us. And that's only our premium cards. Could we possibly be getting enough value out of these cards beyond the price tag to keep all of them? I was skeptical.
A look at benefits
While some cards earn a good return for everyday spend and others offer killer bonus categories, you usually pick up a premium card for its benefits. If fact, premium cards sometimes come with such great benefits that they feel like a win in comparison to the annual fee.
Here is a quick rundown of those cards with a summary of the most important benefits to me as well as a counterpoint on carrying each. Click the card name for more information about each card:
Card Info Name and Link Only (no offer)
(not currently available for applications)
Key benefits: $250 annual airline credit, 4th night free on hotel stays, ability to pool and transfer points to partners, Priority Pass, trip delay coverage, price protection
Counterargument: Trip delay no longer pays for missed connections and price protection has been reduced. I don't often pay for hotel nights, so I may not use the 4th night free every year.
Card Info Name and Link Only (no offer)
Key benefits: Easy $300 travel credit can be triggered by flights, hotels, award fees, tolls, parking, etc. I have used points through the portal at 1.5 cents each more times than I anticipated. Primary CDW coverage is great to have when you need it.
Counterargument: Most of the other benefits are redundant with other cards that offer even more benefit.
Card Info Name and Link Only (no offer)
Key benefits: Annual free night up to 50K, $300 airline incidentals credit, $100 Visa Infinite airfare discount when buying two RT domestic coach tickets, Unlimited Priority Pass visits, Primary CDW coverage
Counterargument: The incidental credits are not automatic (have to call or secure message) and can be harder to get. My Southwest Companion Pass means I don't often use the $100 airfare discount.
Card Info Name and Link Only (no offer)
Key benefits: Annual free weekend night, $250 airline incidentals credit, $250 Hilton resort credit, Hilton Diamond status
Counterargument: Hard to argue with this one. Value easily outweighs the cost. Main drawback is that lack of travel protections mean it is necessary to carry another premium card.
Card Info Name and Link Only (no offer)
Key benefits: $200 airline incidentals credit, National Rental Car Executive Status, Hilton Gold (free breakfast), access to Fine Hotels & Resorts.
Counterargument: National Executive status actually comes with most of these cards. Hilton Gold won't matter if I keep an Aspire card. Fine Hotels & Resorts is nice, but Chase has its own very similar Luxury Hotel & Resort Collection and many of the same benefits can be realized via Virtuoso without any specific credit card required.
That gives a quick glance at what I view as the key benefits of each card without much detail — see the individual card pages linked above for more information on those benefits and links to further posts about them.
My next step was to try to figure out how these cards compared with regard to benefits that matter to me. I made the following chart so I could see overlap and gas at a glance. Of course, this chart does not feature a comprehensive list of all of the benefits, but rather compares a number of key benefits which are generally offered by more than one of these cards.
Card
Airfare/Airline Credit
Hotel Credit
Annual Free Night
Priority Pass
Trip Delay Coverage time
National Executive Status
Hilton Status
Marriott Status
Primary CDW
Citi Prestige
$250 airfare
–
4th night free
2 guests
6 hours
Yes
–
–
Outside USA
CSR
$300 travel
–
2 guests
6 hours
Yes
–
–
Yes
Chase Ritz
$300 incidentals
$100 at Rtiz*
Yes (Max 50K)
Unlimited guests
6 hours
Yes
–
Gold
Yes
Amex Hilton Aspire
$250 incidentals
$250 at resorts
Yes (any hotel, weekend only)
2 guests
–
–
Diamond
–
–
Amex Biz Plat
$200 incidentals
–
–
2 guests
–
Yes
Gold
Gold
–
Wow. That surprised me a bit. If you had asked me before writing this post which of the premium cards I was most likely to drop, the Ritz probably would have been my answer. Yet looking at the above comparison, it would seem like the card with the widest range of benefits. Note that the $100 hotel credit has an asterisk because it requires booking a specific rate, which must be done over the phone and may not be the cheapest rate.
Even more surprising to me was the clear dead-last finish of the Amex Business Platinum card. I've long thought of that card as my favorite premium card for its benefits, yet it clearly wasn't setting itself apart in any of the categories above compared to the competition.
Beyond that, it was also easy to see that there are a number of overlapping benefits. For example, all of these cards offer Priority Pass. While the Ritz card theoretically comes with unlimited guests (keep in mind that the lounge itself might still turn you away if you show up with too much of an entourage), they all provide for at least 2 guests. Further, all of these cards other than the Aspire cards offer National Rental Car Executive status. I'll admit that it long escaped me that this was true of most Visa Infinite cards (like the CSR and Ritz cards). I really enjoy paying for a mid-size vehicle and then selecting what I want from the Executive area when I arrive with National. Little did I know that I didn't need an Amex Platinum card to get that benefit.
Assigning some value
Here at Frequent Miler, we display credit card welcome offers with an estimated first year value. Those estimates are automatically figured by a spreadsheet we maintain. Greg has documented his process for valuing benefits like statement credits and free night awards for the purposes of determining first year value (See: Credit card signup bonus estimation details and Unbiased credit card rankings: a work in progress). That said, I figured it was worth looking at my cards with my own personal valuation of the benefits. My personal valuations are much more subjective than our rankings on "Best of" pages, which are automatically populated by the spreadsheet. Here were my personal values for these cards based on my use:
| | | | | | |
| --- | --- | --- | --- | --- | --- |
| Card | Annual fee | Benefits | Value | Methodology | Net annual fee |
| Citi Prestige | $350* | $250 airfare credit, 4th night free, ability to transfer to partners | $300 | Airfare statement credit at face value plus $50 value for 4th night free based on saving $150 once every 3 years | $50 |
| CSR | $550 | $300 travel credits, points worth 1.5c, CDW | $350 | Statement credit at face value, estimated $25 value for CDW and $25 value for ability to use points at 1.5c each | $100 |
| Chase Ritz | $395 | $300 airline credits, unlimited PP, $100 airfare discount, 50K free night) | $405 | 85% face value airline credits, $150 value free night | -$10 |
| Amex Aspire | $450 | $250 airline credit, $250 Hilton resort credit, 1 free weekend night anywhere, Diamond status | $625 | 90% face value on airline and resort credits, $150 value on free weekend night), $25 value for free breakfast at Hiltons via status | -$175 |
| Amex Biz Plat | $450 | $200 airline credits, Hilton Gold status | $205 | 90% face value on airline credit, $25 value for free breakfast at Hiltons via status | $245 |
As you can see, based on my valuations, a couple of cards come out to a negative cost — in other words offering more value than the price of admission. I expect some controversy over the way I valued some of those benefits (and assigned no value to others). There is definitely subjectivity in my valuation of statement credits. As you can see above, I valued the statement credits for the Citi Prestige and CSR at face value. I know that will draw the ire of some in the comments below who will deride my poor accounting and lack of account for the time value of money. They will say that by essentially pre-paying for travel, I am losing the liquidity of my money and its ability to earn interest in the bank not to mention the risk of the credits going unused. I can't argue that those folks are wrong. On the other hand, I usually have those credits spent within the first month or so simply because I'm frequently booking travel and those credits have such little restriction. A year has not passed and I don't expect it will in the foreseeable future where we don't travel enough or book enough travel for family and friends to spend at least $250 a year on airfare and/or $300 on total travel. I can't justify devaluing those credits by a consequential amount (the most I consider the opportunity cost to be is a couple of dollars in interest), so I kept those at face value.
On the other hand, I only valued the Ritz airline incidental credits at 85% of face value. That's because they are the most restrictive of the credits. While they can cover fees at any airline, you need to call or secure message to be credited and YMMV as to which charges will be covered. I also kept a very low value on the free night certificates that come with both the Ritz and Aspire cards. It should be difficult to get less than $150 in value out of those. Each cert has its pros and cons: the Hilton certificate is limited to weekend nights but is valid at almost any property worldwide whereas the Ritz certificate is capped at hotels charging up to 50K points but can be used any night of the week (subject to availability). I kept those equal, though if pressed I'd personally value the Hilton certificate a bit more since Hilton usually doesn't tack on resort/destination fees on award nights and I am usually looking to use a valuable certificate on a weekend night anyway. I suspect many other folks would value the Ritz certificate more due to its validity any day of the week.
So what will I keep?
Looking at my valuation of the benefits, the clear winners are the Aspire cards and Ritz card. That said, I don't expect to stay invested in Marriott beyond 2019 (likely my only year of Platinum status), so I'm somewhat hesitant to consider it a long-term keeper if it means having to drop something else. I very much undervalued the 4th night free benefit on the Prestige card so as not to overstate its value and because I rarely stay in one hotel for four nights and also typically use points. That said, I've made one reservation this year that saved me $352 with that benefit. Last year, I used it twice and saved around $150 each time. I probably won't use it every year, but I'll use it enough to likely eclipse the cost of keeping the card for at least a couple of years. Furthermore, I love my AT&T Access More card and need to pair it with a card that can transfer to partners. It would be hard to justify downgrading to a card that provides less year-to-year value.
So unexpectedly, that has me looking at the Sapphire Reserve and the Business Platinum cards as expendable. We don't need to have a Sapphire Reserve in the household. I valued the ability to use points at 1.5 cents each at $25 per year — meaning I estimate that this saves me at least 10K points per year over only getting 1.25 cents each with an Ink Business Preferred card. While I never redeemed points through the Chase portal before the Sapphire Reserve card, I have used points at 1.5 cents each more often than I would have expected. That said, the card does not really offer much else that I won't get by keeping either the Prestige or Ritz cards, and I more often transfer to partners (which I can do with a cheaper card than the CSR). The travel credit is much more flexible on the Sapphire Reserve — but I am obviously free to spend $300 on travel with or without the CSR in my pocket. However, another consideration on this card is the fact that while Chase recently instituted 48-month language on the Sapphire cards, referral links still have 24-month language. If we keep a CSR, we can still earn up to 50K points per year in referrals. As long as that is true, this might be the deciding factor in keeping it.
And so that leaves me in an unexpected place: with the Business Platinum cards likely on the chopping block. While an Amex Platinum card was long the standard for a premium card with premium benefits, it just isn't standing out as much to me as it has in the past. Furthermore, with the Ameriprise version of the personal Platinum available with the first-year fee waived should we decide we need one of its unique benefits again, I'm not sure it makes sense to continue to pay the annual fee on this one. One benefit I did not include in my analysis is emergency evacuation, which the many flavors of Platinum card cover courtesy of being a cardholder — you do not need to have paid for your trip on the card. Having peace of mind that we can be evacuated in a medical emergency is nice — but is it worth $900 a year between the two of us? Probably not.
I'm going to give myself a few more days to contemplate these cards before making my final decisions. Beyond the analysis here, the upgrade offer to move my SPG card to an SPG Luxury card looms and is a further motivating factor in determining what to keep and what to toss — adding another $450 card to the mix without nixing anything just doesn't seem prudent.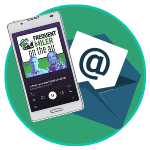 Want to learn more about miles and points?
Subscribe to email updates
 or check out 
our podcast
 on your favorite podcast platform.