The US Bank Altitude Reserve is the king of "everywhere else" cards, provided your "everywhere else" is in-person purchases that can be made via a digital wallet like Apple Pay, Google Pay, or Samsung Pay. That's because the the card earns 3x on mobile payments and those points can be redeemed for 1.5c each in value under the right circumstances. But the Altitude Reserve has been a lone wolf of sorts in the US Bank ecosystem, earning its own points and having what I believe is the highest annual fee we've ever seen on a card without transferable points. Could US Bank be about to shake things up and change that? If the rumors are true, there is reason to think maybe they are. Personally, I'm hopeful but doubtful. Prove me wrong, US Bank. Prove me wrong.
US Bank Altitude Reserve basics
For those unfamiliar, the US Bank Altitude Reserve is US Bank's ultra-premium credit card. Here are the key card details:
Card Name w Details & Review (no offer)
FM Mini Review: With points worth 1.5 cents each towards travel, this card offers an excellent signup bonus. For ongoing use, this card is a winner for those who spend a lot on mobile payments (at 3X, rewards are worth 4.5%)
---
$400 Annual Fee
Earning rate: 5x prepaid hotel & car rental through Altitude Rewards Center ✦ 3X travel and mobile wallet payments
Card Info: Visa Infinite issued by USB. This card has no foreign transaction fees.
Noteworthy perks: $325 in travel/dining credits per membership year ✦ Points worth 1.5 cents each towards travel ✦ Real Time Mobile Rewards (redeem points at full value at time of purchase) ✦ Priority Pass Select airport lounge access (8 per year) ✦ Primary car rental coverage ✦ No foreign transaction fees ✦ Free authorized user cards
See our US Bank Altitude Reserve Complete Guide for full details. The short story is that the card earns points which are currently worth 1.5c per point when redeemed for travel through US Bank's travel center or via Real-time Mobile Rewards. That means the 3x mobile wallet category bonus returns a value of 4.5% when used toward travel in those ways.
It is currently possible to transfer points earned on FlexPerks cards to the Altitude Reserve, but not vice versa. However, rumor has it that several FlexPerks cards will be discontinued in a few days and new cards will be launched shortly in the "Altitude" lineup with new Altitude-related names. Hopefully that means something like Altitude Classic, Altitude Preferred, Altitude Select, etc and not Atmosphere, Stratosphere, and Inter-Galactic.
Several FlexPerks cards rumored to be discontinued
According to sources feeding Doctor of Credit, the FlexPerks lineup as we know it is bowing out. The cards rumored to be on the chopping block include:
Card Info Name and Link Only (no offer)
Also: the U.S. Bank Flexperks Select+ is going away. Word is that the FlexPerks Gold American Express will also be discontinued eventually, but not yet. There is no info on the business side.
Doctor of Credit notes that there will be no change for current cardholders. Those current cards are not rumored to change into something new but rather will no longer be available for new applications perhaps as of next week.
However, Doctor of Credit also reports that at least two cards will be released under the Altitude brand. We don't yet know much about the fees or rewards structure of these yet-to-be-announced cards.
Will points be combinable?
The first question that comes to mind is whether points earned on the new Altitude-themed cards will be combinable. I expect that they will be as it wouldn't make much sense to brand them together and then keep them isolated.
That is not to say that I think US Bank will automatically combine an individual cardholder's points the way Amex Membership Rewards does. Rather, I expect US Bank's ecosystem will continue to be more similar to Chase in that each card will likely continue to earn its own points that can be easily combined as the cardholder would like and then used according to the benefits of the card with which they are associated.
I would expect points to move freely as you wish in both directions (from other cards to the Altitude Reserve and vice versa). It doesn't currently make much sense to me from a marketing perspective that US Bank requires customers to have "established a relationship" with US Bank (i.e. already have a US Bank credit card or checking account) to get the Altitude Reserve but then doesn't make the points it earns play freely with other US Bank cards. If their goal is to encourage customers to have multiple accounts, it would make sense to make that make sense. I have to imagine that branding the other cards together with the Altitude to connect them on the front end from a marketing perspective means that they are making them more connected on the back end as well. I'd be surprised if they launch Altitude-themed cards and don't make the points easy to combine.
Will US Bank launch a transferable currency?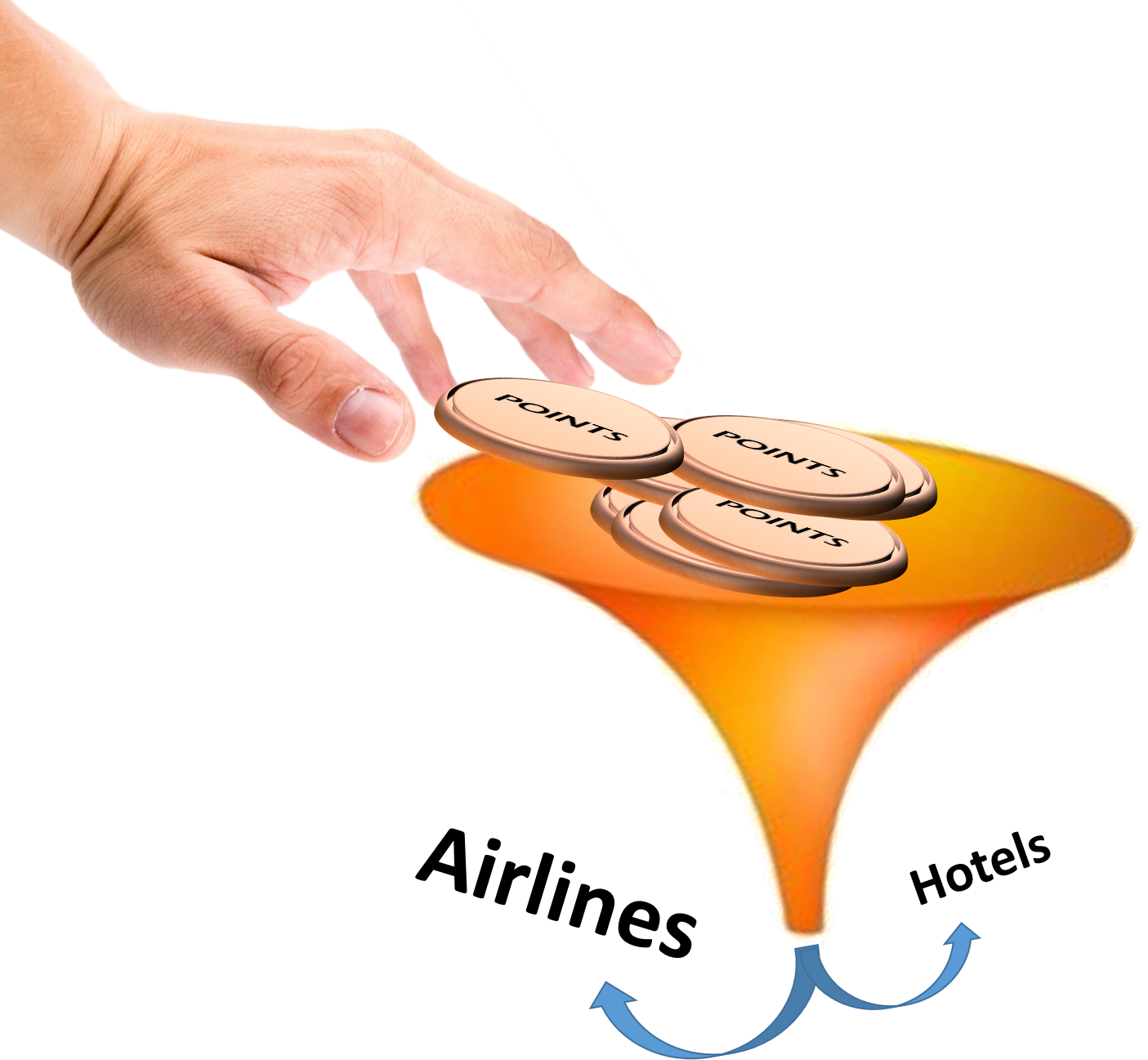 The key question in my mind when I saw the rumor that US Bank would re-launch credit cards under the Altitude moniker is the title question of the post: Is US Bank about to shake things up with a new transferable currency?
The news that they will discontinue FlexPerks cards and bring them under the fold of the Altitude brand creates a good argument for the development of a transferable currency. Capital One unexpectedly joined the transferable points game in late 2018, leaving US Bank and Bank of America as the two banks with the widest portfolios of cards that feature no transferable points system. Frankly, I'm surprised that neither bank has (up to this point) made a more serious push into the transferable points game. One would think that whatever the bank would need to pay airlines for miles would be significantly less expensive than allowing redemptions at a value of 1.5c per point or more. I have to imagine that airlines sell their miles to banks for less than 1c each, which would presumably make a transferable currency a good business decision. There is obviously cost in creating and maintaining that transferable points system, I'd just think it would be worth it.
US Bank is also well-positioned in terms of having a couple of unique co-brand relationships. US Bank issues the Korean SkyPass Visa cards; Korean used to be a Chase Ultimate Rewards transfer partner but left that program in 2018 presumably because of the co-brand relationship (and launch of an ultra-premium SkyPass credit card) with US Bank. Given Korean's favorable award chart sweet spots and historically better access to premium cabin awards for its own members, launching a currency featuring Korean as a transfer partner would make Altitude points instantly desirable for a segment of the frequent flyer population (current coronavirus concerns aside).
US Bank also issues the LATAM Visa card. I really don't know anything about LATAM's award chart and with LATAM set to leave Oneworld in less than two months, the future of that program is anything but certain. Still, it's a unique transfer partner and we sometimes find big value in those unique partners.
US Bank also has a hotel partner in Radisson Rewards. While Radisson wouldn't make for an exciting hotel partnership in most cases, it is one more hotel partner than is currently offered by Citi ThankYou rewards. Capital One recently added Wyndham and Accor. With Barcalys issuing the Wyndham Visas, I can't imagine that the transfer agreement with Capital One is exclusive. Perhaps US Bank is eyeing a partnership or two like that?
Furthermore, there are airlines that partner up with every transferable currency: Air France Flying Blue, Singapore KrisFlyer, and JetBlue. There are also several that partner with all but one of the major currencies like Qantas, Emirates, Etihad, and Avianca. It isn't hard to imagine US Bank partnering up with at least several of those mileage programs.
Then there are programs that may have some interest in forming a partnership that are currently off the transferable points radar, like Japan Airlines Mileage Bank. They obviously have some interest in a transferable points partnership as they were part of the lineup of transfer partners for the ill-fated Barclays Arrival Premier.
I could even dream of a world in which a lesser-known transfer partner like Turkish Miles & Smiles joined up with a second major transferable currency.
For the dreamers among us, there are many reasons to hope for a major shake-up from US Bank with the discontinuation of the FlexPerks lineup and re-launch of something new under the Altitude banner.
Unfortunately, I think it is highly unlikely that any of the above will happen.
This is of course completely conjecture: I don't have a behind-the-scenes look at what's going on at US Bank and am going off nothing more than the rumors I've linked to above and my own sense of reason and instinct.
Don't get me wrong, I'd love to see US Bank shake things up and think that they could and should if they are going to consolidate their bank points cards under a single lineup. I just don't think they are going to do it.
The FlexPerks cards have been around for years. While I know there has (or had) been a niche love of the cards within select circles of the frequent flyer community, I've never understood how US Bank marketed these cards to average consumers. The redemption system that long featured varying point values and odd pricing combined with a notoriously bad booking engine was obviously designed to provide more value for the bank than the consumer. I'm not naive enough not to realize that all of these points systems are naturally designed to be of more value to the bank than us, I just think it's notable that US Bank maintained a confusing system and didn't do a particularly good job of marketing their attempt to simplify it in 2018 (with flat 1.5c redemptions).
And it is precisely that history that makes me doubt US Bank's intention to offer a truly flexible (i.e. transferable) points currency now. They have maintained the FlexPerks system for years without the ultimate flexibility in terms of transfer to partners and they had a key opportunity when launching an ultra-premium card that they intended customers to pair with other US Bank products. If they wanted to unveil a transferable points system, I'd have thought that would have been part of the strategy launched with the Altitude Reserve rather than an after-thought a few years later.
I'd furthermore expect given US Bank's historically confusing redemption system, they would be unlikely to offer simple 1:1 transfer ratios to all partners. While Capital One has defied the odds in offering somewhat variable transfer ratios and yet still remaining in favor with some in the rewards community, Barclays proved just how quickly a transferable currency can crash and burn with variable, confusing transfer ratios (six months).
On the other hand, my take on this assumes that the bank can't change the focus and direction of their transferable points system and anyone who sold Capital One short on that possibility (i.e. everyone) was clearly wrong once in recent memory. It is certainly possible that the Altitude Reserve was the first step in a multi-layered approach to building a new points ecosystem. I hope that's what they've been working on all along, I just wouldn't bet on it.
I further think that the fact that they do not intend to migrate existing cardholders to the new cards is likely an indication that they do not intend to offer similar earning structures/benefits or that they do not intend to make their system significantly more valuable or both. I think they will more likely launch cards that are re-branded but not terribly rewarding though more easily tied to the Altitude Reserve. There is the counter-argument that maybe they are shaking things up so much that this needs to be its own product line. We'll see.
Unfortunately, I've also read rumors about surveys questioning customers about potential changes to the Altitude Reserve in terms of bonus categories and redemptions. I think it is more likely that US Bank will launch cards with different bonus structures that encourage you to stay within the US Bank ecosystem to meet your bonus category needs. I hope that the Altitude Reserve does not lose mobile payments as a bonus category. I also hope (and expect) to see the continuation of real-time mobile rewards. I could see US Bank doing a much better job of marketing that benefit on credit cards with more mass consumer appeal as I think it is a key differentiator of their program. Indeed, their investment in that program and its potential to be a key value-add for the potential simplicity of using Altitude points is another reason why I doubt we'll see a transferable currency. US Bank has a potential competitive advantage here that they should be exploiting more.
Bottom line
US Bank is rumored to be discontinuing applications for a couple of the FlexPerks cards next week and further rumored to be launching a couple of new Altitude-branded credit cards in the coming weeks/months. While I'll continue dreaming of a US Bank transferable currency to run with the big dogs, I'm doubtful that we'll see that. Instead, I'd bet that we'll see a more simple change in terms of making points easily combinable across Altitude cards with varying redemption possibilities and an increased focus on the ease of using real-time mobile rewards. In short, I doubt the new cards will be exciting, but they could be. I hope that US Bank proves my assumptions wrong.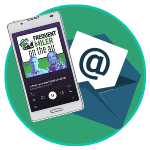 Want to learn more about miles and points?
Subscribe to email updates
 or check out 
our podcast
 on your favorite podcast platform.