Update 5/12/22: Delta sent an email to members today indicating that they have had a change of heart: customers will be able to access the Sky Club on arrival, with or without a connection. This is a huge positive as a number of readers pointed out that they often use the lounge on arrival to freshen up before an early morning meeting or to take a call that can't wait. Clearly, Delta heard the feedback on that and they reacted. Note that Delta is still going forth with its plan to allow Sky Club access up to 3 hours before departure of your first leg. You will still be able to access the club on a layover no matter how long the layover is. That change begins January 1st.
The original post follows.
Delta announced today that it's making a couple of changes to its Sky Club admittance policy, although people will likely have different perspectives as to whether they're positive or negative changes.
Starting from June 1, 2022, the following change will be made:
Guests will be able to access Clubs anytime within three hours of their scheduled departure time (and connecting customers can continue to access Clubs at any time prior to departure).
All departing and connecting customers will have access to Clubs. With the exception of arriving Delta One customers, Club access will be unavailable for arriving customers without a connection. Update: Arriving customers will still be able to use the lounge with or without a connection.
The reason that Delta has given for these changes is that with air travel rebounding since COVID initially had a huge impact on passenger levels, Sky Clubs are becoming overcrowded and so they're seeking to manage that overcrowding.
These changes seem reasonable enough to me. If Delta is getting to the point where they're having to turn people away from accessing Sky Clubs, it seems fair that they'd turn away someone who arrived at the airport more than three hours early rather than someone who wants a quick drink and a bite to eat on the way to their gate. They've confirmed that if you have a layover of more than three hours you'll still be allowed into Sky Clubs, so you'll only be affected if you're arriving very early for your first/only leg. If your flight is delayed, you'll also be able to enter a Sky Club within three hours of your original departure time, so there's no negative effect there either beyond the delayed flight.
Not having access to Sky Clubs on arrival seems like a fair policy too if your visit on arrival would impact someone else's access for their departure.
I'm curious though as to how meaningful these changes will be. I can't imagine that there's a huge number of people choosing to arrive at the airport more than three hours early simply to sit in a Sky Club until their flight. Similarly, I wouldn't have thought there are many people who get off the final leg of their flight and immediately make a beeline for a Sky Club, but perhaps I'm wrong on that. If my assumptions are correct, it therefore doesn't seem like these two policy changes will have a significant impact on capacity controls for their airport lounges. However, Delta obviously has more detailed information about their Sky Club visitors than I do, so they must have calculated that it'll make some kind of positive difference. We'll just have to hope that they don't make further changes to their Sky Club access policies in the coming months/years that would impact far more people than these limited changes.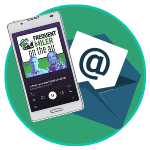 Want to learn more about miles and points?
Subscribe to email updates
 or check out 
our podcast
 on your favorite podcast platform.