Bloomberg is reporting that Star Alliance is planning to launch a credit card this year that will enable cardholders to redeem miles across all 26 member airlines. Interestingly, the article specifically notes that you'll be able to redeem points via the frequent flyer programs of any of the Star Alliance airlines, so it sounds like you'll be able to transfer to all member airlines to take advantage of any Star Alliance award chart sweet spot.
On the one hand, it seems very surprising that Star Alliance would be able to get 26 airline programs to all play ball on what essentially sounds like a giant new transferable currency. In particular, I would be surprised that United would be cool with a competing US credit card that sheds too much light on the advantages of all of the other Star Alliance airline award charts. Maybe they see the ability to get some additional market share from other countries assuming that Star Alliance would launch similar cards in other markets down the road?
On the other hand, I am surprised that this hasn't happened before. It makes sense to me that Star Alliance sees the money that gets thrown around from banks to airline programs and that they would think, "hey, how can we get a piece of that sweet pie?". They clearly already have key working relationships with the loyalty programs of all 26 airlines, so it makes sense to me that they would see an opportunity to collect the money from the bank and pay member airlines whatever the negotiated rates are for award tickets, pocketing some of the massive profits that airlines ordinarily make by selling miles. Frankly, this just makes sense to me. I'd have thought that the reason it hasn't happened already would be resistance from individual airlines who already rely on massive financing in the form of selling miles.
Bloomberg has no further details with regard to issuer, benefits, or earning structure. We'll have to keep our eye on this to see what happens.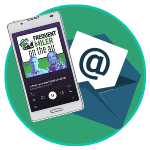 Want to learn more about miles and points?
Subscribe to email updates
 or check out 
our podcast
 on your favorite podcast platform.