I've never flown British Airways in a premium cabin because I've always been put off by high carrier-imposed surcharges. However, there are factors that make British Airways a potentially good choice for a couple of European trips I have tentatively scheduled for this summer and fall. As I got into exploring the options, I realized that how to book British Airways premium cabin tickets with points is a more complicated dilemma than I'd anticipated. I'm still not sure which of these solutions (if any) I'll ultimately book, but I nonetheless found it interesting to explore the many ways to get a seat up front.
Connecting the dots on two trips
Regular readers may remember that last fall I had written about how to status match around and leverage casino status into a "free" cruise or two. While I've never been much on cruises, my wife and I decided to gamble (pun intended) and book our family of four on two cruises: one departing London for Norway this summer and another departing Rome for the Greek Isles and some other Mediterranean stops this fall.
Truthfully, I still don't know for sure whether we'll take either trip and we might change our mind on the cruises. We'll see. Still, I'm beginning to prepare as though these tips will happen.
To that end, we recently booked a one-way award flight to London for me, my wife, and our sons. We still need to get home from Europe from Cruise #1 (out of London) and to/from Europe (Rome) for Cruise #2 in the fall.
For the way home from that first trip to London, I have been considering a "round trip" flight — flying the "outbound" to return home from trip #1 and the "return" to Europe for our second cruise in the fall. For simplicity, in this post, I'm considering this as a simple round trip from London to New York and back to London under the premise that we'd fly to Rome on a separate ticket for that second cruise. In reality, we'll look at open jaw tickets as well as positioning from London for a more advantageous round trip. In this post, I wanted to keep the comparison points simpler.
Some will wonder why we would string together two trips instead of keeping them separate. While I admit that this strategy is questionable in an era of uncertain travel, there are two main reasons I am considering this strategy.
The first reason is that fares departing Europe for the US are often much more reasonable than fares in the opposite direction, which could potentially create an opportunity to leverage points to book a "paid" fare for a number of points similar to those required for an "award" flight while earning miles on the "paid" flight.
The second reason for this strategy is a tip that I picked up from God Save the Points last month: unlike most airlines, British Airways (and Virgin Atlantic) will allow you to ticket a child as a lap infant in both directions even if they turn 2 during your trip. Most airlines will require a full ticket for the entire journey for a child who turns 2 years old during the trip. However, since these two trips straddle my younger son's second birthday, I can squeeze a little extra value out of the policy. While I would book him as a lap infant at 10% of the adult fare (and he would fly as a lap infant on the "outbound" from London to New York), he would end up getting his own seat on the "return" from New York to London for no additional charge beyond the lap infant fare (because a 2 year old requires a seat and British Airways doesn't charge for that if they turn 2 during the trip). Essentially, this strategy gets me a business class seat for him one-way for the price of a lap infant ticket.
All that out of the way, as I dug into my options, I realized that there are a lot of ways to book premium cabin seats on British Airways. I should note that I've not booked these options yet but found it interesting to consider the options I see so far.
Business Class cash fare ($3800 per passenger)
The first option that's only going to get a passing mention here is that we could buy a business class cash fare for all of us. I said in the previous section that fares departing Europe are often cheaper. Unfortunately, that's not true (enough?) for a nonstop out of London. Business class on British Airways for 3 passengers for the dates I'd need starts at $3800 round trip per passenger — that's $11,400 total (plus a lap infant ticket!). No thanks.
Note two things here though: TAP Air Portugal is selling tickets in the $1800's round trip. Prices are similar (in the $1800's or even in some cases a bit less) on connecting itineraries from many European airports (even on British Airways when originating in other cities). Those types of fares could be appealing. In my case, I still wouldn't pay the cash prices, but if the paid fare is $1800, I should be able to use about 120,000 Chase Ultimate Rewards points on a Chase Sapphire Reserve card to book it. That's essentially 60K points each way, which is in the ballpark of what most business class award tickets cost between Europe and the US. When you take into account mileage earnings from the paid fare class, booking via Chase Ultimate Rewards (or perhaps via Amex Membership Rewards if you have a Business Platinum card) could make a lot of sense.
However, if you want to fly nonstop between London and New York, the cash price is too expensive to make this option worthwhile in my opinion.
Round trip award tickets (100K + $931 per passenger)
I could book three British Airways Club World (business class) award tickets. I expect that in order to get the British Airways lap infant deal (where the child who turns 2 during the trip gets a seat on segments after turning 2 with no additional charge), I would need to book on British Airways ticket stock (I don't know this for sure, but it is a reasonable assumption since you are otherwise usually bound by the lap infant ticket policy of the ticketing carrier).
British Airways charges 50K each way per passenger plus hefty additional charges. To book three passengers round trip as full award tickets, it would cost 300,000 Avios plus $2,793.21. Alternatively, British Airways gives you options to pay more of a cash co-pay and fewer Avios, though in this situation none of these probably make the most sense since an award ticket will not earn miles (and as you'll see, a paid ticket could be a better deal).
Essentially, each passenger is paying about 100K Avios + $931 round trip. That's probably not the best option.
Book Premium Economy and upgrade using Avios ($1407 + 48K per passenger)
Most Airline programs charge so many miles to upgrade paid tickets and have so many restrictions as to which types of fares can be upgraded that upgrading using miles usually isn't a practical or reasonable option unless someone else is footing the bill for your qualifying economy fare and you just want to use your miles to fly more comfortably without much regard for the value.
However, British Airways is a rare exception in that it often can make sense to upgrade a paid fare. There are many comprehensive guides to upgrading with Avios, but the general key points are:
You can only upgrade with Avios if you are on British Airways ticket stock (i.e. you didn't purchase an American Airlines ticket for travel on British Airways but rather a British Airways ticket).
You can only upgrade one cabin (i.e. Economy to Premium Economy, Premium Economy to Business, or Business to First). Note that the fees you'll pay upgrading from Economy to Premium economy make that upgrade pretty uninteresting, but the others can all be worth it.
I believe that all regular Premium Economy and Business Class fares (and most economy fare buckets) are upgradeable (with the exception of bulk / consolidator fares like those you might get when buying a flight + hotel vacation package).
If you want to upgrade with Avios, you should do it in advance.
Upgrade space matches award space. If there are award seats available in your desired cabin, those seats are available for upgrades. I used SeatSpy to easily see a year of award availability to find dates that worked.
You are entitled to earn the miles for the cabin originally booked.
The cost to upgrade is the difference in the cost of an award ticket between the cabin from which you're upgrading and the cabin to which you're upgrading. You may also pay a bit more in taxes and fees.
You should probably call to upgrade rather than doing it online since I've read that the online tool doesn't always price things correctly. That said, to get an idea of upgrade costs, you can log in to your British Airways Executive Club account and search for tickets to "Book with money, Upgrade with Avios" and it will price out cash tickets that can be upgraded.
Since a Premium Economy award ticket on British Airways costs 26K Avios each way, an upgrade to Business Class (which costs 50K each way for an award ticket) would cost 24K Avios each way. That's the Business Class award price (50K) minus the Premium Economy class award price (26K) equals the upgrade cost (24K) each way.
The British Airways search tool shows the cost for three premium economy tickets upgraded to business class with Avios at $4,221.21 plus 144K Avios. Broken down equally, that's $1407.07 + 48K round trip per passenger.
That's about $1400 more than the cash surcharges on three business class tickets, though it would save 156K Avios and earn miles. Alaska Airlines still offers distance-based mileage earning and Premium Economy tickets should earn at least 100% mileage flown (6900 miles per passenger round trip).
However, if I were going to upgrade from Premium Economy, I'd be more tempted to book through a credit card portal.
Book through credit card portal, then upgrade with Avios (~127K total points per passenger)
Update: Reader Jeania in the comments notes having booked through Chase in 2019 and being unable to upgrade with Avios. It is possible that this won't work.
I have always avoided British Airways award tickets because I'm too cheap to pay the many hundreds of dollars British Airways adds in surcharges per passenger (particularly now that I have a multi-member family). That means I'm still not particularly interested in paying in cash for a premium economy class ticket using dollars and cents out of pocket. However, it might make sense to book such a ticket using points and then use Avios to upgrade.
For instance, three Premium Economy tickets on British Airways through the Chase Ultimate Rewards portal would cost me just over 236,000 points round trip for 3 passengers.
For some reason, I couldn't find exactly the same flights I'd been using for the other examples above, but I did find the same exact flights via Amex Travel, so I'd bet that the exact flights I wanted (which were about $30 cheaper per passenger) could be booked over the phone with Chase for a few points less.
The above comes out to 78,702.33 points round trip per passenger for the Premium Economy tickets.
It should then be possible to reach out to British Airways to upgrade those flights using Avios and pay an additional 48,000 Avios round trip per passenger to upgrade to business class. That's a total of just under 127K miles round trip per passenger round trip once upgraded to Business Class.
Considering that's about 63.5K miles each way, it might not sound like an amazing deal for business class, but on the other hand it would be nonstop business class on British Airways with most of the surcharges included (note that based on the difference between a paid fare and a "Book with money, upgrade with Avios" price, I expect that we might pay just over $100 per passenger in additional fees round trip on the upgrade). That's certainly not bad even before considering mileage earning.
As noted above, I would expect to earn at least 6,900 Alaska Mileage Plan miles round trip per passenger. If I got lucky and somehow earned Alaska miles as though this were a paid business class fare (stranger things have happened), I'd earn more than 17,000 Alaska miles per passenger round trip. Either way, that makes the Avios upgrade an attractive option over a straight-up business class award ticket on British Airways.
Bottom line
I'm not quite ready to book because I'm still not quite certain enough that this trip will come together, but if and when I do book the rest of the flights for my European trips this summer and fall, I'll have to seriously consider booking Premium Economy on British Airways via a credit card portal and upgrading using Avios. While I have not historically valued nonstop flights very highly, I could certainly see them being desirable given that these would be the first flights for my younger son and traveling with kids isn't always easy – so the nonstop home from London could certainly be nice. Those booking with cash should keep in mind that AARP discounts can be another tool to score a discount on British Airways flights, though in this case I didn't find the savings significant. If I do book via a credit card portal and upgrade, I'll be looking at an out of (points) pocket cost of about the same amount as award tickets and we'll earn miles on the paid flights while we're at it. That could make British Airways a significantly better deal in situations like this.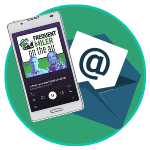 Want to learn more about miles and points?
Subscribe to email updates
 or check out 
our podcast
 on your favorite podcast platform.