Update 2/14/22: Just a quick note to update any readers who might have booked and missed the announcement: Carnival cruises departing April 2022 and onward can be cancelled for a full refund if you contact Carnival by February 15, 2022. I called today and found that the cancellation can be done entirely online. While Carnival's email of 1/21/22 suggests that you can cancel for a full refund if you are unable to meet vaccination requirements, the online cancellation form makes no mention of that being a requirement to cancel for a full refund. Be sure to read any terms and conditions carefully after entering your cruise information. Note that he email says you need to contact Carnival "by February 15, 2022" and then goes on to say "after this date, all existing bookings will be subject to our normal fare cancellation policies". It isn't entirely clear to me whether 2/14 is the last day to cancel ("by" meaning "before" 2/15) or whether 2/15 is the last day to cancel (since "after this date" bookings are subject to the normal policy), but I figured I would share for any who booked through the deal in this post and might need to cancel.
Update 11/25/21: As several readers advised, my wife received a free balcony offer about a week after receiving the initial free interior room offer. If you complete the match with just Carnival status and get an interior room offer, it may be worth waiting for a better offer.
Unfortunately, at least on the cruise we booked, the only "free" balcony room types where you could choose your own room without additional charge were obstructed view balcony rooms (viewing the lifeboats), so we had to roll the dice on booking a balcony room to be assigned later (we could have picked the exact room for another ~$2200 on top, which we declined to do). Here's hoping we're comfortable getting back to traveling when these cruises come around.
The original post follows.
Does the idea of a "free" 10 or 12 day Mediterranean cruise appeal to you? How about one to Alaska? Or Canada? Or Hawaii? Or the Norwegian Fjords? Or the Caribbean? Or a transatlantic one? How about not quite free but still a stellar deal? If any of that sounds appealing, you're going to want to read on.
Just after completing my status matching shenanigans in Fort Lauderdale last month, Stephen Pepper alerted me to a status match opportunity with Carnival cruises. Even if you're not a fan of Carnival, hang with me for a bit. I'm not really interested in cruises, so this deal initially went in one ear (eyeball?) and out the other. Then a reader in Frequent Miler Insiders commented about it on an unrelated post. I saw the comment, but still didn't pay much attention. Then another reader reported this cruise match and I finally woke up: if you have Caesars Diamond status (which you can get via match from Wyndham Diamond, which you can get from a credit card), you can get what they advertise as a "free" cruise. It isn't quite free, but it turned out to be a good enough deal that I booked the second cruise of my life, which is one more cruise than I ever thought I'd book. I just couldn't turn it down. Again, the "free" cruise isn't quite free — but at about $2200 off of the sticker price, I was enticed.
Carnival Players Club Fun Match Program
Carnival cruises is offering what they call "Carnival Players Club Fun Match Program" for those who have elite status with casinos. They say:
You may be eligible for great deals, including FREE or discounted cruises, FREE drinks and other benefits – when you complete your profile.
If you hold elite status with more than one casino, you can submit multiple cards. Based on my experience, I think you should submit multiple cards if you can.
In my case, I have Caesars Diamond, MGM Mlife Gold, and Gulfstream Park Casino's top-tier Triple Crown (thanks to a match from Caesars Diamond that had to be done in-person in Miami).
My Caesars status comes courtesy of having Wyndham Diamond status (which matches over to Caesars Diamond due to their reciprocal partnership – match status here). Anyone can get Wyndham Diamond status with the Wyndham Rewards Earner Business credit card. My MGM Mlife Gold is via match from Hyatt (Explorist and higher get MGM Gold).
A couple of years ago, back when Wyndham Rewards used to offer an easy status match (they no longer do apart from the link with Caesars), I wrote a post about how valuable this can be when leveraged on a trip to Las Vegas for a nice free meal, show tickets, and more. See: From zero to hero on the status match-go-round. While the initial ways to hop on board have changed, you can once again hop on board with a credit card (this time the Wyndham Earner card) and this time you can leverage it to even more value with Carnival.
The original data point I had seen on this Carnival match was from a commenter in Frequent Miler Insiders who said that they had done a number of matches in Atlantic City (we had written about that general idea a couple of years ago) and submitted several of those matched statuses and she got an offer for a free balcony room on an 8-night cruise from New York. The fact that she got a balcony and on such a long cruise made shrug and tilt my head in respect to having snagged a very good deal — but that was about the extent of my reaction at that point because I am not generally drawn by the idea of cruises (and we aren't far removed from my all-time low interest level in cruises due to the pandemic).
Then another member of Frequent Miler Insiders reported a slightly different data point: Reader #2 submitted Caesars Diamond and MGM Gold and got an offer for a free ocean view room (a step up from an interior room that has no windows, but a step below the balcony room that Reader #1 was offered). I wondered why the different offer: was MGM Gold being viewed as a mid-tier status that caused the second reader to get a lesser offer or had the "free" cruise offer itself just changed or was it the sheer number of casino loyalty cards submitted by Reader #1 that led to a better offer?
Since I had no interest in taking a cruise, I figured it was my job to do the scientific experiment to find out. My interest in this was initially academic: I was interested in knowing how it worked to be able to share it with readers. Never would I have imagined my disappointment when one of the cruises I decided to book via this deal appeared to sell out my desired date while I was dragging my heels on booking.
The experiment: Who gets offered what?
I had three casino statuses that I could potentially submit:
Caesars Diamond (Formerly top-tier, but really mid-tier-ish these days, though with great benefits)
Gulfstream Park Triple Crown (Top tier for this Miami-area casino. I got this just by matching from Caesars. I wrote about it here.)
MGM Mlife Gold (Mid-tier status. Matched from Hyatt Explorist years ago and then matched back and forth perpetually)
Carnival gives you the option to submit multiple casino loyalty cards and encourages you to do so:
The form asks you to submit the front and back of your loyalty cards. Yes, it can be done with just a digital card — but more on that to come.
The pre-existing data points I had were:
Reader #1: Submitted top-tier status from 3 casinos after matching in Atlantic City. Got an offer for a free balcony
Reader #2: Submitted Caesars Diamond, Wynn Platinum (Mid-tier, matched from Caesars), and Mlife Gold (mid-tier). Got an offer for a free ocean view.
My working theory was that the difference was Reader #1 had submitted top tier statuses and Reader #2 had submitted mid-tier, which I figured was probably the difference in offers.
The other day I saw a quote shared by Las Vegas expert Travel Fanboy on Twitter and attributed to TheBettorLife :
Wonderful quote from @TheBettorLife that I'm putting in front of the paywall because it's worthy of a broader audience. On using a player's card:

"Your rated play is the story that you tell the casino, so be deliberate with that story."

— Adam Bauer (@TravelFanboy) November 16, 2021
My interpretation is that TheBetterLife is talking about gambling in a way that says "I'm a high roller, so you should give me all the loyalty perks like the captain's quarters on your ship". TheBettorLife wasn't talking about cruises, I'm just interpreting here.
Since casinos in the Miami area clearly consider Caesars Diamond to be a high enough tier to give Caesars Diamond players $200 to come to their casinos, I figured that was worth submitting. Gulfstream Park Triple Crown is the top tier status offered at that casino, which would typically require quite a bit of gambling, so that made sense also.
I decided to omit my MGM Gold card to avoid being typecast as a mid-tier gambler. I submitted my Caesars and Gulfstream Park cards last week. I wanted to sell the story that I'm top tier.
I knew that many readers would want to know whether this can be done with only a digital Caesars Diamond card (since many people have the Wyndham Earner Business credit card for 8x at gas stations and they can match to Caesars Diamond but may not have an updated physical Caesars card). I therefore had my wife submit her digital Caesars Diamond card. On the desktop version of the Caesars Rewards site, the card does not include your full name, so I had my wife download the Caesars Rewards app. When you log in there, you can get a digital version of the card that looks identical to the front of the physical card. Carnival asks for the front and back, so she submitted the same picture of the front of the digital card for both front and back.
Nick's results
Within a few days of submitting pictures of the front and back of my physical Caesars and Gulfstream Park cards, I received an email with the subject line, "Nicholas, you've got a FREE Ocean View Room + $100 in FunPlay + Free Drinks with Fun Match🚢". Here's what it said:
Here's the basic gist of the deal:
You pay a nonrefundable deposit of $100 per person for up to 2 people (yes, you can have more people, but more on that below) and you "get the deposit back" as an onboard credit (i.e. $200 in onboard credit for two people).
You still pay the taxes on the cruise. The fine print notes that taxes, fees, and port expenses vary from $63.14 to $427.64 per passenger depending on itinerary. I have found a lot of cruises with reasonable taxes of $90-$180 per person.
This only works on select sailings, but it works with a wide range of ports and itineraries.
Additional passengers (3rd, 4th, and 5th) are responsible for prevailing cruise rates, though additional passengers in your room are subject to a highly discounted rate – more on that below.
Note that I did not see any gambling requirement in the terms. This ended up being a much better deal than I expected.
Nick's wife's results
My wife's offer took a bit longer to come through. Whereas my offer came about 3 days after submitting the match, hers took about 5 days to come through. Unfortunately, her offer was only for an interior room. That was unfortunate not just because it means that readers unable to match to other casinos can probably only count on an interior room but also because by the time her offer came in we had gone from "probably never going on a cruise again in our lives" to "oh my goodness we're going to book two cruises as soon as her match comes through". The deals are that good.
I doubt we'll take an interior room. The casino rate does include discounted rates on ocean view and balcony rooms, but the upgrade still isn't cheap. More on prices and value in a minute.
Update: As noted at the top of this post, about a week later (after not booking an interior room), my wife received a new offer for a free balcony room that appeared to be valid on all of the same cruises. We were able to book a balcony room on a cruise through the fjords of Norway for the same price they offered for an interior room a week ago. Thanks to the readers who advised this would likely happen!
Apart from the interior-vs-ocean view portion of the offer, the other details of the offer were identical. For some reason, the Lisbon sailings (which were only transatlantic) were not available to her.
I think the available cruises were otherwise the same. There were so many cruises available that it would have taken forever to try to match them up one by one (and then to further go into dates), but I think it was the same available stuff.
Based on our experience, my best guess is that the more the merrier in terms of the casino statuses you submit and the higher the status the better the offer. If you can submit multiple high-tier statuses, I think you stand a better chance of a better offer. That probably seems intuitive, but I think that those who can match around in Atlantic City probably stand the best chance at scoring a free balcony deal.
And like I said, the deal here is indeed a deal.
The great deals I booked and at which I looked
When I saw this offer, I expected it to only work on 4 or 5-night Caribbean cruises and that just doesn't interest me much. I love tropical beaches, but I don't love boats. I'd rather just get on a plane for 3 or 4 hours and go to one beautiful Caribbean beach than sit on a boat for days. I picture a short Caribbean cruise as being mostly about the booze and that's not my scene.
But I was pleasantly surprised that in addition to those shorter Caribbean cruises, Carnival is including tons of other options. Here are eligible starting ports (the ones greyed out were not eligible for this offer for me):

Here is the cruise that I booked yesterday:
I am more excited than I'd ever expect to be about getting on a boat.
Rome, Mykonos, Turkey, Santorini, Athens, Sicily, and Naples on one trip? Yes, please!
I'll be happy to return to Santorini and Athens, excited to get some pizza again in Naples, and stoked to see Mykonos, Izmir, and Sicily in particular.
I'm further excited about how cheap it will be. Prices did show $100 per person for Oceanview rooms. That's not quite the whole story of course, but it was a good start.
On this particular European cruise, taxes are $90 per person (see the fine print at the bottom of the above screen shot). That seemed incredibly reasonable to me for a 10-day European cruise.
Sure enough, the total before gratuities comes to $380 for two people — the $100 nonrefundable deposit per passenger and $90 each in taxes. Prepaid gratuities add $279.80, which seems like a lot until you consider that it comes to $28 a day and gratuities are apparently part of cruising. Still, that comes to a grand total of $659.80 for a ten day European cruise to with stops in Greece, Turkey, and Italy.
Keep in mind that comes with a $200 onboard credit (you "get the deposit back" as an onboard credit). Before you say that you only value that credit at 50% because prices on the ship are inflated, remember that you'll be on the ship for ten days. You're going to spend two hundred bucks in that time. I don't know for sure how the onboard credit works, so I won't even bother trying to value it except to say "Wow, that seems like a great deal!".
Your next question is likely "How much does that regularly cost?". The undiscounted price for that cruise is $2,817.80 with prepaid gratuities included. And no onboard credit.
You can surely find some discounts or packages that include onboard credits. I am an inexperienced cruise booker, but I hunted around a bit. I didn't find anything that made $659.80 with a $200 credit seem anything but phenomenal.
And this wasn't the only interesting cruise option. Cruise through the fjords of Norway, anyone?
Or Alaska from San Francisco or Seattle?
Some cruises were one-way, like this one from Barcelona to London.
In addition to the stuff you would expect in the Caribbean, there were destinations like the Canada & New England from New York and Hawaii from Los Angeles.
In all cases I tested, prices were far less via this deal than what I saw elsewhere.
Like I said, the 4 or 5-day booze cruise to the Bahamas has never really appealed to me since I'm not much of a drinker and now it is even less appealing with young kids. I was willing to take a swing on this deal though because I am imagining that the atmosphere on a ~$3K European cruise, whether to the Norwegian Fjords or Greek Isles, is probably different than the cruise I picture my friends taking in their 20's. I'm not expecting Viking Cruises, but now that I have to buy tickets for a family of four, getting to quite a number of European destinations for what works out to be an incredibly reasonable cost per person makes me think that we'll have fun whether or not we love the boat (as long as the Dramamine can keep me from getting seasick).
What does it cost for more than two people?
My wife and I have two kids, so I knew from the get-go that this deal would cost us more. However, the third and fourth passengers are pretty reasonable. For example, for our 10-day European cruise, each kid added $219 + $90 in taxes + gratuities. That's not cheap and maybe not even fair compared to what they'll eat while on board, but that price stacked perfectly with an Amex Offer.
My total for 4 passengers for 10 days with prepaid gratuities and a $200 onboard credit was $1,557.60.
I couldn't have planned that to stack much more perfectly with this Amex Offer:
Good news for people with different Amex Offers: Carnival does allow splitting tender over multiple cards. I'm not sure how many they allow.
The thing about the deal here is that this cruise only required a deposit of $400 with the remainder not due until summer 2022. I imagine that a lot of people don't pay the full cruise up front in order to not have to deal with the money as future cruise credit in a cancellation situation. In my case, I figured it was worth the gamble of prepaying the whole thing in order to trigger the Amex Offer. It is indeed a gamble though. The way I read the cancellation policy, I think that our deposit is nonrefundable (definitely at least $200 of it but probably all $400) and if we canceled we would only get the rest back as a future cruise credit.
That is unideal. I booked it with an Amex Platinum card for trip cancellation protection. Here's hoping that if we have to cancel we'll come out OK.
After the Amex Offer, I expect my net cost to be just $1157.60 for four passengers to take a 10-day European cruise with a $200 onboard credit. That's a sizable discount over the sticker price.
I say I "expect" it to be $1157 because we didn't get the "You've used your Amex Offer" email after booking despite the pending charge for $1557. I'm not entirely concerned about that as we used a couple other Amex Offers yesterday that didn't trigger the email for 8 or 10 hours. Hopefully it posts automatically. If it doesn't, I'll follow up with Amex as I booked this directly through Carnival as per offer terms. Update: The $400 Amex Offer rebated posted about a week later!
It has always been my understanding that cruise agents have access to better deals than booking directly, so I expect that one can do better than $3700 through an agent. I did check around with some different websites and saw deals that included free prepaid gratuities if you booked a balcony room or higher and some with onboard credits or reduced deposits, but nothing that even came close to rivaling $1157 for four passengers with a $200 onboard credit. During the booking process, Carnival alerted me to other deals:
I fully recognize that this may be a huge mistake. Maybe I'll hate it. If I make it at least 5 days without hating it enough to get off the boat and fly somewhere else or back home, I'll consider it a win. I'm sure I'll Instagram my progress on that on the Frequent Miler Insta next fall.
But it was a good enough deal that I was ready to also book one of the fjords cruises figuring that I am unlikely to totally hate it and even more unlikely to ever pay three or four or ten grand to do something like that someday down the road.
Unfortunately, my wife's offer was only for an interior room and that doesn't appeal to her claustrophobia (nor does it make sense to me on a cruise through fjords). I'm sure some who would never consider anything lower than a balcony will shudder at the thought of my ocean view room. Carnival sold me on the idea of it being not that bad though.
And really, those who are ordinarily willing to pay for this sort of thing likely won't balk at the upgrade costs for balcony rooms. The date pictured below was far from the cheapest balcony upgrade (I saw balconies on some of these European cruises for about $650 per passenger for the first two).
In hindsight, I wish I could have taken a run to Atlantic City before submitting the match. Little did I know that I'd want to book one and that in addition to the Caribbean options I expected, it would potentially be possible to get a balcony on a cruise around Norway or Iceland or the Greek Isles.
I don't know whether it is possible to submit a match a second time. I may yet have my wife try if we get a chance to do some matching for her. I'm not sure if or when we will and am equally unsure whether it will be possible to try a match for a second time, but there is probably not much to lose by trying.
Still, if I only get the 10-day cruise from Rome, nobody will want to hear me complain.
Bottom line
Carnival is offering a match opportunity for people with casino elite status that purports to offer a free cruise (here is the link to the match again). The "free" cruise isn't really free, but it turns out to be deeply discounted and the options weren't nearly as limited as I expected. With some really intriguing European cruise options, I ended up excitedly booking a 10-day cruise to ports in Italy, Greece, and Turkey. Maybe I'll confirm that cruising definitely isn't for me, but at the very least I can't wait to go exploring all of the ports of call with my family. Finding that out for an incredibly reasonable price just reinforces my love for the status match-go-round. Will this offer last long enough for someone who wants to get the Wyndham Business card today to match to Caesars and get a free room offer? I don't know, but the fact that it is even possible is just another way this game never ceases to amaze.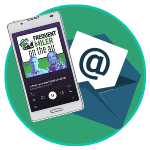 Want to learn more about miles and points?
Subscribe to email updates
 or check out 
our podcast
 on your favorite podcast platform.