Google Flights makes it easy to find super cheap airfare deals like the one pictured above.  Within Google Flights, simply enter your origin city and departure date and then enter a region as a destination ("Europe," for example) and then you'll be presented with a map showing low fares.
Those with the Chase Sapphire Reserve card may then want to book these flights with Chase Ultimate Rewards points.  The reason?  The Sapphire Reserve card gives you the ability to redeem points for 1.5 cents each towards travel booked through the Chase travel portal.
The problem?  The Chase travel portal doesn't always show the cheapest prices.  In the example shown above, Google Flights found that a Norwegian flight was available for $165.  Meanwhile, the Chase travel portal showed the same exact flight for $228.70:
Despite appearances, the travel portal isn't gouging customers by charging more.  Instead, in the examples I've looked at, the travel portal often books fares that include a checked bag or other features that are not included in the lowest fare found through Google Flights.
Let's look at this in detail.  When clicking through from Google Flights to Norwegian to book the $165 fare, we see that the $165 price is their "LowFare" price with no included meals and no checked bag.  To get an included checked bag and meals, you are encouraged to purchase the "LowFare+" fare instead.
It appears that Chase books you instead into "LowFare+.  In this example, the Chase price for LowFare+ is actually cheaper than the LowFare+ fare that Norwegian sells directly.  In most of the cases that I've looked at, though, the price for LowFare+ on the Norwegian website exactly matches the price found through Chase.
What if you really want that ultra-bare-bones ticket?
In our 40K to Far Away Challenge, I've argued that I have a big advantage over Nick and Stephen because I can buy flights at 1.5 cents per point value.  Even though I don't plan to do anything as boring as this for the challenge, in one recent post I showed that I could fly 35,000 miles with my 40K points and $400.  Nick was not impressed.  He pointed out that many of the fares I described in my post are not bookable via the Chase portal.
Nick was right.  There is no way to book some of those ultra-cheap flights online through Chase.
But.. I found that it can be done over the phone.
It wasn't easy.  Based on my prior research, I thought that the cruise desk may have the power to book these flights.  I was wrong.  At least the person I spoke with said no.  Same answer from the flight booking desk.  Both said that they could only book the fares found online.  Thankfully, one offered to transfer me to a department that they thought might be able to help: the aptly named help desk.
My conversation with the help desk agent was super smooth.  I explained that I wanted to use points to book a fare that wasn't available via the Chase portal.  Without hesitation, she asked for the flight details and quickly confirmed that she could book the cheapest rate!  After taking my details, she put me on hold for about 10 minutes to book the flight.  In the end, she charged me the exact number of points that I expected to pay for the cheapest available fare.  This was true even though the receipt I received from Norwegian showed an extra credit card processing fee.  The help desk agent didn't pass along that fee.
In the end, I asked the agent how to get to the help desk directly next time this happens.  Details are shown next.
How to book the cheapest fares with Chase Ultimate Rewards points
If you find a super cheap fare in Google Flights but you can't find that fare on the Chase travel portal, your first step should be to make sure that the fare is actually bookable.  Sometimes Google Flights info is cached and no longer available, so it's important to make sure that the fare still exists before contacting Chase.  Next, call the Chase Travel help desk to book the flight.
Confirm that the fare is bookable.  I recommend going directly to the airline website to make sure that the fare you want comes up on their site.
Call 1-866-951-6592 and ask the call agent if they can book the fare that you found.
If the person you speak with isn't able to book it, ask specifically to be transferred to the help desk.
What about other types of travel?
I haven't yet tested this theory, but it's possible that the help desk is capable of booking other types of travel.  For example, if you want to book a hotel offering a great AAA rate, maybe the help desk can help.  Or maybe you have a money saving corporate code for car rentals.  Again, maybe the help desk can help.
Possible bonus: If the help desk is able to book these things (and that's a big "if"), it's theoretically possible that you'll be able to earn hotel or car rental rewards as well.  When hotels or cars are booked through online travel agencies (OTA's) like Orbitz or the Chase portal, you don't usually qualify for hotel or car rewards or elite benefits.  However, when the help desk books things, it appears that they book directly with the travel provider.  If so, it's possible that the usual OTA restrictions won't apply.  Again, this is all just wishful thinking at this point.  I'll publish more once I know more.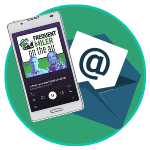 Want to learn more about miles and points?
Subscribe to email updates
 or check out 
our podcast
 on your favorite podcast platform.