One of the reasons I love Amex cards is for Amex Offers. Every year, I get substantial value out of offers. In an effort to be able to sync great offers to multiple cards, I started creating new logins with newly approved cards last year. Unfortunately, I didn't think ahead as to the disadvantage this might present down the road….
Why I created multiple logins
When a great offer comes out, I often hope to find it on multiple cards so that I can sync it up and use it more than once. The main method I used in the past to sync an offer to multiple cards was the multiple tabs method (See our Complete Guide to Amex Offers for more on how to sync an offer to multiple cards). However, last year, some people suggested that a smarter method might be to create multiple logins. Several times last year, we saw offers that were rolled out in stages — that is to say that some people saw the offer appear on Day 1, while others did not see that offer appear in their accounts until Day 5 or Day 7, etc. For example, there was an Amex Offer for $100 back on $599 or more at Dell last fall. While I didn't initially receive the offer on any of my cards, it later appeared on a couple of my cards a week after the offer was first reported.
Because of this slow-rolling of Amex Offers, I thought it might be more prudent to manage multiple login names, with different Amex cards under each login name (i.e. NickatFM1, NickatFM2, NickatFM3, etc). Typically, if you add an offer to one Amex card within a login without using the multiple tab trick, that offer will disappear from all of the other cards in that same login. If you later open a new Amex card account and link that new card to the same login name, offers that you have previously synced on other cards withinin that login will not show up for the new card.
However, keeping your new cards under new login names should (theoretically) make it easier to sync an Amex Offer to multiple card accounts. If that doesn't make sense, let's make it more visual. Under login name NickatFM1 (<–fake name for illustration purposes), you can see that I have 5 card accounts:
However, under login name NickatFM2, I have 1 (more) card account:
With each new Amex card I've opened in the past year or so, I've made a new login name. This way, when I add an Amex Offer on the Business Platinum account shown under NickatFM1, it will not disappear from the Blue Business Plus card under login name NickatFM2. That seemed like a great idea until…..
The Amex Hilton Aspire
As noted above, I began creating new logins for each newly approved card last year. My wife and I recently both opened Amex Hilton Aspire accounts. I'm really excited about this card as I think the annual benefits are overly generous. For $450 each, we will each get:
A free weekend night every year (including year 1)
$250 in airline incidentals credits
$250 in Hilton resort credits (valid only at resort properties — see this link for a list)
Other benefits (like Hilton Diamond status, etc)
We'll likely use the free weekend night certs back-to-back for a free weekend stay at a higher-end hotel. We'll use the $250 airline incidentals credits with Southwest since we have the Companion Pass (between times when we pay for early bird check-in – or upgraded A1-15 seating when we forget to check in – and the other things that work (See: Amex Airline Fee Reimbursements. What still works?), that's money we would likely spend anyway). Finally, the $250 resort credit has been confirmed to work toward room rates or incidentals like restaurant charges, etc — so it'll be easy enough to use that in conjunction with our free nights (maybe paying for another free night each). That's a great combo in my book.
However, I thought it might get even better with a good stack. Many higher-end Hilton hotels are available via American Express Fine Hotels & Resorts. We're planning a trip to Europe this summer, so I looked to see what hotels were available in Portugal under Fine Hotels & Resorts that overlapped with the Hilton resorts at the link above. I was excited to see that there is a pretty nice-looking Hilton property called the Conrad Algarve:
It's not cheap — at today's exchange rate, 319 Euro is about $393. Still, my $250 resort credit should apply to that, so a one-night booking would cost me less than $150 after the Hilton Aspire credit. I'd get great benefits from FHR: a $100 property credit, breakfast for two (which should already come with my Diamond status), noon check-in based on availability, and a guaranteed 4pm late check out. Furthermore, since both my wife and I are Platinum card holders and we both have the Aspire card, maybe we could make out pretty well: if we each booked one night under FHR with our Aspire cards and we each used our annual free weekend night from the Aspire card, we could end up with four nights at this hotel for less than $300, plus we would get the $100 property credit twice (once under her booking and once under mine). Here's how it might look:
Friday night: My wife's FHR booking (so we can check in around noon) + $100 property credit from FHR this day  ($393 room rate – $250 Aspire credit = $143 net cost)
Saturday night: my wife's free weekend certificate from the Hilton Aspire card
Sunday night: my free weekend certificate from the Hilton Aspire card
Monday night: My FHR booking (so we can have a guaranteed 4pm checkout on Tuesday) + $100 property credit from FHR this day  ($393 room rate – $250 Aspire credit = $143 net cost)
The disadvantage is we would end up having four separate reservations. Technically, the hotel could make us change rooms every night. In practice, I've never had that happen.
Of course, saying that we would get four nights "for less than $300" isn't accurate. After all, we're really pre-paying for the $250 resort credit on our Aspire cards in the form of the annual fee on the cards. How much are we paying for the $250 resort credit? It's hard to say. While Greg does a great job of assigning value to each benefit in his detailed post about the Aspire card (See: A new ultra-premium card, in-depth review: Amex Hilton Aspire), this is how I break down the cost of each benefit as it relates to the annual fee in my mind (completely ignoring the value of Diamond status and all of the other ancillary benefits of the card):
  $150 for annual free night cert
+$150 for $250 in airline credits
+$150 for $250 in Hilton resort credit
$450 annual fee
So when we use the $250 resort credit, it's really like a $100 discount as we're basically paying $150 for $250 worth of Hilton credit. When we use the free night certificate, it's like getting a night for a cost of $150.
So then more accurately, the total for our stay at the Conrad Algarve would be $886 out of our pockets and we'll get four nights, $200 total in property credit, breakfast for 2 each day, and a guaranteed late checkout. Here's the breakdown
Two "free" nights used (at a cost of $150 each)
Two $250 resort credits used (at a cost of $150 each)
Two charges of $143 added for the balance on the FHR bookings
That's still a terrific value compared to the $1572.80 that this hotel would cost without the property credits or late checkout if we were to book it for four nights without the Aspire card.
Paying for it
Amex Fine Hotels & Resorts is a program for Amex Platinum card holders. Bookings usually require a deposit of the first night's room rate. Since my wife and I would (separately) be reserving just one night each, that would mean the cost of the stay (319 Euro) would get charged upon making the reservation. The nice thing about FHR bookings is that they don't require that you pay with the Platinum card — you can pay with any Amex card in your name. In this case, I wanted to be sure that we each reserved our 1 night FHR booking using our respective Hilton Aspire cards so that the deposit would get charged to that card (which I think should automatically trigger the $250 Hilton resort credit). Excited about how this deal looks like it'll work out, I went to log in….
But my Aspire card is on a separate login
As I mentioned earlier, I've been creating a separate login for each newly approved Amex account since last year. As I just opened the Aspire account last month, it is on its own dedicated Amex login (let's call this NickatFM3) — a login name without any other cards attached to it. I hoped that this wouldn't matter; surely, Amex knows that I also have a Platinum card, right? When prompted to log into my account to make the FHR booking, I used NickatFM3, and I got the following message:
Shoooooot. It did not recognize me as a Platinum card member after all. In fact, it prompted me to apply for a Platinum card.
My wife had not yet activated her Aspire card as it just came in the mail a few days ago. Based on my experience, she added her Aspire card to an existing login that includes her Platinum card. When she then logged in to FHR, it correctly recognized her as a Platinum card holder.
That's great for her, but kind of a pain for me. I view the Aspire card as a keeper as long as its current set of benefits remain intact, and I could definitely see continually wanting to combine the $250 resort credit with Amex Fine Hotels & Resorts benefits. But in order to do so, it's clear that I'll want to have the Aspire on my NickatFM1 login with my Platinum card.
Can you merge logins?
My next question was whether or not this could be fixed — is it possible to merge my NickatFM3 login with my NickatFM1 login? Luckily, according to what I read in several online forums, this can be done. Is it necessary? That depends on how you use Fine Hotels & Resorts. I most often use FHR for one-night bookings, at times alternating nights booked in my name with nights booked in my wife's name so that we can get the resort credit each night (See: Fine Hotels & Resorts: Vermont for an example). For me, having the Aspire card on the same login as my Platinum card seems like a necessity.
On the other hand, if you only have one Platinum card in your household and/or you tend to make a single FHR reservation (only getting the $100 credit one time), it might not be as important to have the Aspire under the same login as you could pay the deposit on your Platinum card and the balance on your Aspire card at check-out.
Can you stack this with Amex Offers?
My first thought when stacking the above deals was that there's also an Amex Offer for $70 back on $350 at Conrad hotels (See: Current Amex Offers for currently-available offers). Unfortunately, that offer was not available on my Aspire card. On the other hand, the current Amex Offer for $200 back on $1,000 or more at Hilton brands in Hawaii is showing on my Aspire card. Although that offer says that you must book through Hilton.com, the Hilton app, or over the phone directly with Hilton, in my past experience FHR bookings have triggered hotel-chain Amex Offers. Stephen shows you one way to stack that offer (See: Hilton Hawaii Amex Offer: Spend $1,000, Get $200 Back & Stack For A ~51% Discount). Alternatively, instead of booking through the Acorns link for 6% back, I bet you could make an FHR booking and stack the $200 Amex Offer + $250 Aspire credit + $100 FHR resort credit + breakfast for 2 each day (some Hawaiian properties don't otherwise include full breakfast for Diamond members) + guaranteed late checkout. But you'd need to have your Aspire card linked to a login with your Platinum card.
Bottom line
The Amex Hilton Aspire resort credit should stack with Amex Fine Hotels & Resorts (for properties counted as Hilton resorts). Assuming it does, you'll want to make sure that you have your Aspire card attached to the same login as your Platinum card. For those people managing only one Amex login, this won't be a problem — but those managing multiple logins for the purposes of syncing Amex Offers to multiple cards may need to re-think that strategy with the Aspire card.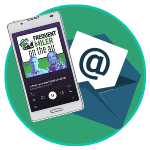 Want to learn more about miles and points?
Subscribe to email updates
 or check out 
our podcast
 on your favorite podcast platform.