A pure delight… Eichardt's Private Hotel, an SLH property located in what may be the single best spot in Queenstown, charges $1,500+ USD per night for a mountain view suite. That price includes outstanding service, complimentary valet parking, a fruit platter refreshed daily, all non-alcoholic mini-bar items, $100 NZD dining credit, full daily breakfast in the restaurant or as room service, and daily pre-dinner parlor hour with excellent wine choices & exquisite chef-prepared canapes.  To be clear, I would never consider paying $1500+ per night for this or any other hotel.  This is why I love the points & miles game: it makes it possible to do things like this which I would never otherwise consider.  Instead of paying cash, we paid 40,000 Hyatt points per night. It was worth every point.
Eichardt's Private Hotel Bottom Line Review
Eichardt's Private Hotel is a gem which begins with the location. As you exit the front door, straight ahead is the beautiful Lake Wakatipu with dramatic mountain views beyond. To the right are Queenstown's shops, restaurants, boat docks, and the Skyline Gondola. To the left are the Queenstown Gardens featuring a gorgeous lakefront path. Inside, the suites are large and luxurious, and the restaurant offers breathtaking lake views.  The only big downside to this treasure is that finding nights bookable with points is extremely difficult.
Price: This SLH property is listed as category 8 on Hyatt's award chart and so it costs 40,000 Hyatt points per night standard, 35,000 points off-peak, and 45,000 points peak. Point bookings are good for mountain view suites.  We paid 40,000 points per night for 4 nights.  Unfortunately it is very hard to find availability for points going forward.
Point Value: Excellent.  The lowest price you're likely to see for a Mountain view suite is around $1500 USD.  If you can snag a point booking at 40,000 points per night like I did, you'll get at least 3.75 cents per point value compared to the cash rate.
Location: Fantastic.
Room: Using Hyatt points, we were booked into a Mountain View suite.  This is a true suite with a huge living room, large bedroom with skylight, separated dressing area with skylight, and huge bathroom, also with a skylight.  The room is luxuriously appointed and offers a small balcony with mountain views straight ahead (above the nearby buildings) and a lake view to the left.  Don't expect good views from inside the room, but the views are decent from the balcony.
Parking: Valet parking is complimentary
Service: Awesome
Daily housekeeping service: Everyday they cleaned, replaced towels, refreshed the snacks and drinks in the mini-bar, and resupplied our fruit plate in our living room.
Turndown service: Every evening they closed the drapes, closed the blind on the bedroom skylight, supplied a plate with small delicious treats, refreshed the snacks and drinks in the mini-bar, and resupplied our fruit plate in living room.
Breakfast: Free menu service breakfast was provided daily in the hotel restaurant or as room service.  We didn't try the room service option because we loved the restaurant views.
Evening Pre-Dinner Hour:  Every evening from 5:30 to 6:30 PM complimentary drinks and chef prepared canapes were available in the hotel's second floor parlor.  Each evening the hotel's concierge greeted us, served drinks (the wine was excellent!), alerted the chef to prepare our canapes, and brought the delicious canapes to us when they were ready.  This was also a great time to chat with the concierge about things to do in the area.  One night we had booked dinner in the hotel's Tapas bar (in order to use the $100 food credit, of course).  The concierge knew that we had a reservation and walked us to the bar with our drinks where we found that they had reserved the best table for us.  That was great service!
In addition to the above, the following were included free:

Fruit plate in living room
Mini bar snacks and non alcoholic drinks
$100 food credit per stay
Hyatt Benefits:  SLH hotels do not recognize Hyatt elite status, but they offer all guests who book through Hyatt the following perks:

Free continental breakfast: Eichardt's offers all guests free full breakfast, so this perk was not relevant.
Room upgrade, if available: We were not given an upgrade, but we were thrilled with our suite as-is.
Early check-in (noon, based upon availability at check-in): We didn't have the chance to test this since we arrived around 8pm on our first night.
Late check-out (2:00PM, based upon availability at check-in): We asked for 1pm late check-out and it was granted.
Free wifi: All guests get free wifi, so this perk wasn't relevant.

Would I stay again?  Definitely
Pros and Cons
Pros
Great location
Base rooms are big and beautiful suites
Great service
Many free inclusions
Cons
It's almost impossible to find nights bookable with Hyatt points.  We were incredibly lucky to find 4 nights in a row during peak season.  I have yet to find another date with availability.  Since SLH properties aren't full fledged members of the World of Hyatt program, they are not required to make all base rooms available for point bookings.
Eichardt's is located in a noisy part of town.  Our room was very well noise insulated, but a thumping bass sound was slightly audible at night when a nearby bar pumped up the music.  This never prevented us from falling asleep, but it was a minor annoyance.
Our room took a very long time to cool down.  We were there during unusually hot weather and for some reason the housekeepers sometimes turned off the a/c.  When we returned to the room and turned it back on, the room remained hot for quite a while.
Bathroom toilet area is open to the rest of the bathroom.  This is awkward for sharing the rest of the bathroom if you like to do your business privately.
Mountain view suites don't have much of a view unless you stand outside on the balcony.
Image Gallery
Exterior
Mountain View Suite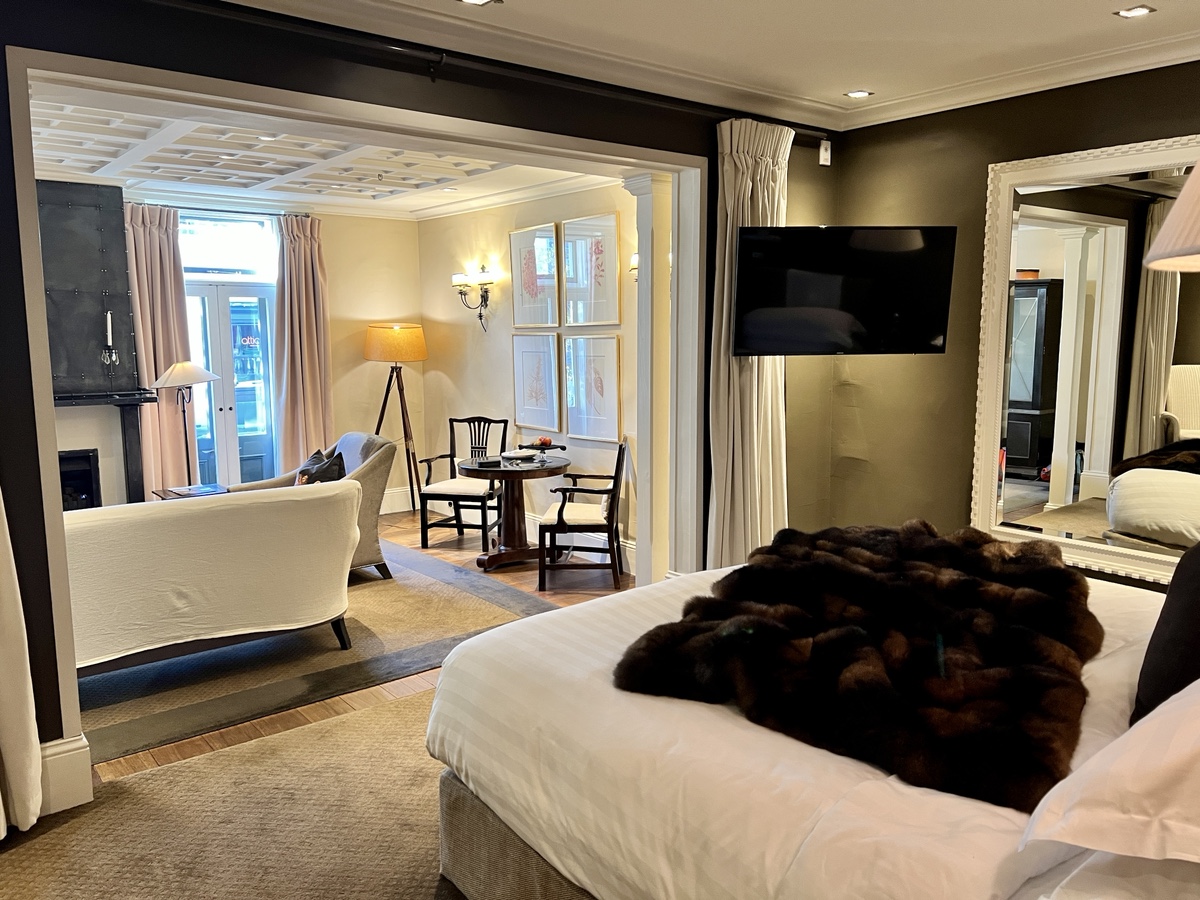 Pre-Dinner Drinks and Canapes in the Parlor
Breakfast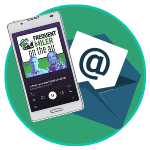 Want to learn more about miles and points?
Subscribe to email updates
 or check out 
our podcast
 on your favorite podcast platform.