Last month, Fidelity launched Fidelity Rewards+. This is a similar program to Bank of America's Preferred Rewards in that it offers additional credit card rewards to those keeping large amounts of money with Fidelity — though in this case the catch is that it has to be managed funds (and meet much higher thresholds), so the fees will make this less appealing to anyone who isn't already paying for wealth management. If you are paying those fees, you can now earn up to 3% cash back on all purchases on the Fidelity Rewards Visa and there is an additional $75 bonus that has been expanded to be available to the first 20,000 customers who enroll in Fidelity Rewards+ and then make a single purchase at Amazon using their Fidelity Rewards Visa.
The Deal
Fidelity has launched Fidelity Rewards+ with three tiers. Each tier earns a bonus on earnings on the Fidelity Rewards Visa (which ordinarily earns 2% cash back). Tiers and total credit card rewards with bonus are as follows:

Gold = between $250,000 and $1mil in assets (get 2.25% cash back on the credit card)
Platinum = between $1mil-$2mil in assets (get 2.5% cash back on the credit card)
Platinum Plus = $2mil+ in assets (get 3% cash back on the credit card)

There are some additional benefits of Rewards+ as shown below under Quick Thoughts
Fidelity is currently offering a $75 credit for those who join Rewards+ and then make a single purchase at Amazon on the Fidelity Rewards Visa by 9/30/20. Note that this bonus was originally available to the first 10,000 people who enroll, but it has been expanded to include the first 20,000 who enroll
Quick Thoughts
A reader pointed this one out to us on Twitter. I had missed its launch last month (Doctor of Credit covered it here). Given the fact that the management fees vary from 0.5%-1.25%, this probably won't make sense for most people. A fee of 1% on $2mil invested would be $20,000. It's hard to imagine that being worthwhile, and certainly not just to earn 3% back given that you could alternatively earn 2.62% cash back with the Bank of America Premium Rewards with just $100K invested/deposited with Bank of America, including including in retirement or passive management funds. For the extra 0.38% credit card cash back via Fidelity, you'd either have to be spending a massive amount on the credit card and/or getting some amazing wealth management to make it worth a fee of twenty grand a year. The lower tiers don't seem worth it at all since you could earn more cash back with much less invested via Bank of America.
On the other hand, if you are already paying for wealth management and you value that, it is obviously worth picking up the benefit of 3% cash back each year and you may as well sign up while they are offering the $75 gift card.
There are some other benefits to the various tiers. Here is the graphic they use to explain them:
Overall, this isn't terribly exciting but may be worth enrolling for those who naturally qualify.
H/T: @OR97 on Twitter for the heads up and Doctor of Credit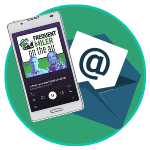 Want to learn more about miles and points?
Subscribe to email updates
 or check out 
our podcast
 on your favorite podcast platform.