Several months ago, we saw an offer to earn five Marriott free night certificates each valid for a night costing up to 50,000 points (though you could also top off with up to 15,000 additional points per night) after $5,000 in purchases in the first 3 months. That deal is back again and can be highly valuable if you can maximize the use of the certificates.
The Offer & Key Card Details
For more information and to find a link to apply, click the card information below to go to our dedication card page.
Card Offer and Details

5 x 50K Free Night Certificates
Earn five 50K free night certifcates after $5K spend in 3 months$95 Annual Fee
Recent better offer: None. This matches the best ever.
Earning rate: ⚬ 6X Marriott Bonvoy ⚬ 3X gas stations, grocery stores, and dining on up to $6K in combined purchases each year ⚬ 2X everywhere else
Card Type: Visa Signature
Big spend bonus: Earn Gold status when you spend $35K each year ⚬ 1 Elite Night Credit towards elite status for every $5K spent
Noteworthy perks: ⚬ Annual free night certificate for 1 night at a hotel redemption level up to 35K ⚬ Automatic Silver status ⚬ 15 nights of elite credit each year ⚬ 1 Elite Night Credit for every $5K spent ⚬ $10 monthly GoPuff credit (through 12/31/23)
Quick Thoughts
The Marriott Bonvoy Boundless card can easily be well worth the cost of its annual fee given the annual 35K free night certificate, which can be topped off with up to an additional 15,000 points. With increasing hotel prices, I have had a number of situations where a 35K certificate has gotten me a room selling for $300-$400 per night and even a bit more.
This offer, which we've seen a few times over the past couple of years (including earlier this year), can be highly valuable given the fact that it comes with free night certificates that are each worth up to 50,000 points (and you can top them off with up to 15,000 additional points per night). At that level, it is very easy to find hotels that are otherwise charging more than $300 per night (and quite a bit more in some cases). That means you could get incredible value out of this welcome offer.
However, there are some factors that might dissuade some. For starters, the free night certificates are valid for a year from the date they are issued. If you can't use them within that time, you'll be stuck calling Marriott to ask for a one-year extension, which sometimes requires multiple phone calls to find an agent willing to help (though I believe most are successful eventually in getting one extension). Still, I would only apply if I had intentions to use the certificates within the next year.
Obviously certificates are less flexible than points since you can't split up a single certificate to book multiple nights, but even still this offer is pretty strong. Even if you only managed to use the certificates for nights that would otherwise cost a bit less than 50K, it should be easy to get well over $1,000 in value out of the welcome offer.
Keep in mind the complex Marriott credit card eligibility matrix to be sure that you are eligible for a Marriott credit card. See our Marriott Bonvoy Complete Guide for more detail.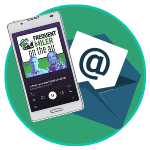 Want to learn more about miles and points?
Subscribe to email updates
 or check out 
our podcast
 on your favorite podcast platform.