UPDATE: Virgin Atlantic's system is now able to see DSS airport and the award is bookable once again!
Fly South African Airways Business Class to Africa for 50,000 miles:
I can get you from the US to Africa in business class for 50,000 miles round-trip. Yep, it's true. I don't blame you for not believing me, as Africa is typically one of the most expensive continents to visit with miles. But today, I'm going to show you how to use an award sweet spot to get there for about 70% fewer miles than usual.
The Man, The Mystery, The Mustache:
Before we get into the nitty gritty of planning your trip to Africa, let me back up just a little and introduce myself. Hey everyone, I'm John. I first realized I had a problem with miles and points about 5 years ago. It started when I used my miles to fly in AA first class to Japan. After that I vowed never to get on a 15-hour flight in economy again. I quit my regular job about 3 years ago and have been traveling the world and helping people redeem their miles ever since.
[Editor's note: you can find John's website and award booking service here: theflyingmustache.com/awardbooking]
While Greg and Nick are clearly the gurus for how to earn obscene amounts of miles without ever setting foot on a plane, my area of expertise is making sure that those miles get you as far as possible, with as much free champagne as possible. Today's sweet spot is a great example of just how powerful your miles and points can be if you use award sweet spots judiciously.
Virgin Atlantic Sweet Spot to Africa:
Today's sweet spot comes courtesy of Virgin Atlantic, a non-alliance carrier that has ridiculous fuel surcharges on their own awards but seemingly little to none on awards with their partner airlines. If that leaves you scratching your head, just wait until you try to use their website; though to be fair, that's more hair pulling than head scratching.
Unlike the more typical award redemption scheme where partner flights are priced out by region, with Virgin Atlantic each partner airline has a separate award chart and for several airlines they even break down the award costs for each individual route rather than by region. In fact, one of their partners, Air China, only allows mileage earning and redemption with Virgin Atlantic for one specific route (hint: it's worth looking at for redemptions).
The Virgin Atlantic South African Airlines partner award chart is grouped into regions for the most part though there is one exception that merits more attention. "Senegal – USA" is 40,000 miles round-trip for economy or 50,000 miles round-trip for business class. Despite the award chart making it seem as though the award needs to start in Senegal, I called Virgin Atlantic and confirmed that it prices out the same if you start in the US and I was able to place a business class award on hold starting in Washington, D.C. The taxes and fees on the award were surprisingly low, coming out to just $130.66 per round-trip ticket.
While Senegal to the US may seem like it covers a lot of territory, you have to keep in mind that this award chart is only good for flights on South African, South African Express and SA Airlink, of which only South African flies to the US.  Further, there is only one route that they fly between the US and Senegal and that is Washington, D.C. (IAD) to Dakar, Senegal (DSS). So while it may look like you could fly from Dakar to anywhere in the US at first glance, really this award only works with this particular city pair.
Getting Beyond Senegal:
On the off chance that you don't want to spend your entire vacation in Senegal, let me give you a couple quick tips on getting beyond Senegal without coughing up too many miles.
Strangely enough, the flight you just got off of in Dakar actually continues on to Johannesburg, South Africa. Yep, flight SA208 continues all the way to South Africa. Now there are 2 ways to use Virgin Atlantic miles to take this flight to Johannesburg.
Stopover in Dakar for 50,000 mile discount. One important caveat for the US to Senegal award is this little piece of verbiage "24-hour connection required if booked in conjunction with another reward." If you get off the flight in Dakar and then continue on to anywhere in Africa after waiting for 24-hours then you get charged the "South Africa – Central & Northern Africa" award price, which is 40,000 miles in economy or 50,000 miles in business class. If you want to stay on the flight and continue to South Africa then the price jumps to 150,000 miles for round-trip business class, which is the same price as if you simply booked the JFK-JNB direct flight (award space is rare on that flight though). Basically, Virgin Atlantic is trying to make sure that you can't fly from IAD to JNB for 50,000 miles less by transiting Dakar instead of taking the direct flight from JFK. If you stopover in Dakar on your way to South Africa, then you save 50,000 miles.
My suggestion for traveling around Africa, beyond just continuing onto Johannesburg, is actually to book with ANA instead of Virgin Atlantic. The issue with Virgin Atlantic awards in South Africa is that you are limited to South African flights and their hub is in South Africa, which is really far from anywhere you might want to go in Northern and Central Africa. It would be like flying from Bangkok to Phuket via Doha on Qatar airways. I think I'd rather walk/swim than add 12 hours of flight time onto that journey.
So the solution to not being stuck with transiting Johannesburg is to choose an alliance rather than just one carrier and the alliance that is by far the strongest in Africa is Star Alliance. Using a Star Alliance award means you can fly with Egypt Air, Ethiopian Airlines and South African Airways. The reason we choose ANA for intra-Africa awards is because they charge only 55,000 miles for a round-trip business class award anywhere in Africa or the Middle East. Lumping together Africa and the Middle East creates a massive area with which to construct your award and you will have access to all the Star Alliance award space for the region.
If that wasn't sweet enough, ANA also partners with Etihad, which has a strong network within the Middle East and throughout much of Africa. Even better, unlike with many Star Alliance partner awards, Etihad awards via ANA do not include any fuel surcharges! The one caveat is that you cannot combine Etihad and Star Alliance carriers on the same award. So if you are going to book Etihad flights with your ANA miles then the award can only have Etihad flights.
Getting The Miles:
One of my favorite things about booking partner awards with Virgin Atlantic is that Virgin Atlantic miles are really easy to get. All of the major transferable points currencies (Amex Membership Rewards, Chase Ultimate Rewards, Citi ThankYou Rewards, and SPG) transfer to Virgin Atlantic at a 1:1 ratio and the transfers from all of those programs, with the exception of SPG, are nearly instant. Bank of America also issues a Virgin Atlantic cobranded credit card that routinely offers a 90,000 mile sign up bonus (with a pretty hefty spend to get the full bonus).  Check Frequent Miler's Best Offers page to find up-to-date info about that offer.
The bonus on the credit card combined with the points earned meeting the spending requirement is enough to get two round-trip business class awards from the US to Africa, which I honestly can't say about any other sign up bonus I've ever heard of. To give you an idea about the amount of miles it usually takes to get from the US to Senegal, to book the same exact flights with your United miles would cost 160,000 UA miles. If you were to book flights to Senegal with AA miles it's 150,000 and with Delta, you get the pleasure of a 2-stop itinerary to Dakar starting at only 330,000 miles.
If you were to pay cash for this ticket it is currently pricing out at about $5,350 for the exact same flights that I put on hold, meaning you would be getting more than 10 cents per mile in value by using this sweet spot. This brings us to a very important part of the process; actually booking the award.
Booking The Award:
Virgin Atlantic's website might work for their own awards but it is useless when it comes to partner awards. Thankfully, their phone agents have great British accents and are pretty competent when it comes to booking partner awards, though not overly helpful. By this I mean that you must have the exact route and the exact dates that you wish to travel and then they will tell you if the flights are available for those days.
The specific flights you will be looking for with this award are flight SA208 that goes from IAD to DSS and flight SA207 that returns from Dakar to Washington, D.C. Both the outbound and return flights only fly on Sunday, Wednesday, and Friday. A good way to speed this part of the process up is to use the United Airlines award search engine to check whether there is award space for your particular travel dates before calling in to Virgin Atlantic.
I find that the South African Airways award space that United sees is usually bookable by Virgin Atlantic agents and it saves quite a bit of time over checking every date blindly over the phone. When you've got your dates picked out and have confirmed with United's award search engine that there is space available for those days you can get ahold of Virgin Atlantic at 1-800-365-9500. They can place the award on hold for you for 24 hours, giving you time to transfer in points from one of the transferable points currencies without having to worry about the seats disappearing in the meantime.
Drinking The Champagne:
In terms of comfort, South African Airways is decent but certainly not making any attempts to redefine the word "luxury." The flights to and from Dakar are right around 8-hours in either direction and South African flies an Airbus A330-300 on this route, which features a seat that reclines to a lie-flat bed in business class. So while you won't be rubbing elbows with famous travel bloggers at any in-flight bar, you will be able to have a nice, flat bed in which to catch some shut-eye on your way to Africa.
In A Nutshell:
By using a sweet spot on the Virgin Atlantic partner award chart you can get from the US to Africa and back in business class for only 50,000 miles and $131 in taxes and fees. This is about 70% cheaper than most other awards between the US and Africa and represents one of the best values for getting to Africa in a premium cabin. If you wish to continue your journey beyond Senegal or South Africa then you should look into ANA partner awards as a cheap and flexible option for intra-Africa travel. Virgin Atlantic is a transfer partner with all of the major transferable points currencies and also has a co-branded credit card with a large sign up bonus, making it very easy to get enough miles into your account for this award. Once you have the miles in your account the booking process is relatively straightforward and your flights to and from Africa should be comfortable. Note: I didn't know this when I first wrote this post, but The Lazy Traveler's Handbook also covered this deal here.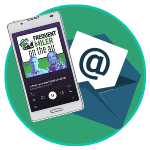 Want to learn more about miles and points?
Subscribe to email updates
 or check out 
our podcast
 on your favorite podcast platform.