You're probably aware that many credit card companies provide credit scores to their members for free.  And, recently, Discover has begun offering free FICO credit scores from Experian for customers and non-customers alike:
If you're interested in monitoring not just your credit scores, but credit inquires too (and other info as well), you'll have to look elsewhere.  Of course, you can get your complete credit reports from all three bureaus, for free, once per year from annualcreditreport.com.  These reports include details about credit inquiries, open and closed accounts, and much more, but they do not include credit scores.  The problem with the annual free reports is that you can only get them once per year and they don't help if you want to be proactively alerted to changes in your credit report.
Since I regularly sign up for credit cards in order to get signup bonuses, I like to keep track of credit inquiries.  Inquiries have a fairly small effect on your actual credit score, but banks are less likely to approve you for new cards if they see many recent inquiries, so they are important.  And, unlike most other credit factors, inquiries are credit-bureau specific.  When you request new credit, the lender will submit a credit inquiry to one or more of the 3 credit bureaus.  If they submit the inquiry to just one bureau, then they will only see inquiries previously made to that bureau.  Plus, the new inquiry will show up on only that one bureau's report.
I previously wrote about ways to monitor inquiries from all three bureaus for free:  Monitor credit inquiries for free from all three bureaus.  The problem with this is that true monitoring, in which you get alerted to new inquiries in near real time, is only available for free with inquiries made to the TransUnion credit bureau.  With Experian and Equifax, you can use free tools to check for new inquiries by logging in each month, but you won't be automatically notified at the time an inquiry is made.
Free Experian Credit Monitoring
If you have a AAA account and you live in a participating region, you can sign up for free Experian Credit Monitoring.  Simply log into your AAA account and look for "Identity Theft Monitoring".  You should be able to find an option to enroll for free.
AAA provides different services to different regions of the country, so I can't say with 100% confidence that free monitoring is available to you.  However, I did check a number of sites, and found free Experian credit monitoring available via ProtectMyID Essential in each of the following locations (note that the links below won't work correctly if your browser detects that you are in a different location than the one specified):
AAA offers different forms of ID protection in at least two states:
Sadly, I found at least one location in which free identity protection does not appear to be included with membership:
Buffalo NY (western central NY)
Keeping AAA
I've been a AAA member for decades.  I used to use AAA for trip planning, discounts, and occasional roadside assistance needs.  Now I use iPhone apps and the internet for virtually all trip planning.  I do sometimes benefit from AAA discounts, but not often enough to justify the annual fee.  And, some premium credit cards include premium roadside assistance which could be used instead of AAA (this should not be confused with regular roadside assistance available with many credit cards which simply helps you find a tow truck but doesn't pay for it).
Since my reliance on AAA has dwindled in recent years to nearly nothing, I've thought about giving up my membership but I've kept it "just in case".  Now, I'm happy I did.  Experian credit monitoring isn't worth a huge amount to me, but it is worth something – certainly enough to tip the balance firmly towards keeping my membership.  And, that's one less thing for me to worry about each year.  It's probably not the "peace of mind" that AAA was thinking of when they added this benefit, but it'll do for me!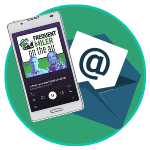 Want to learn more about miles and points?
Subscribe to email updates
 or check out 
our podcast
 on your favorite podcast platform.