With most Chase credit cards, Chase will not approve a new card application if you have opened 5 or more cards, with any bank, in the past 24 months.  This is known as the 5/24 rule.  Unfortunately, it's not obvious how to determine your 5/24 status.  That's where this post will help.
Since last publication, this post has been updated with new instructions for using the Experian smartphone app since the app has changed slightly.
Chase uses your credit report to count your 5/24 status.  If 5 or more less-than-24-month-old cards appear on your credit report, Chase will usually deny your application for a new card.  This is true even if you have already cancelled some or all of those new cards.  For information about credit scores, credit reports, and credit inquiries, please see: Complete Guide to Free Credit Scores, Reports, and Monitoring
3 Easy Ways Count Your Chase 5/24 Status
One complexity in determining your current 5/24 status is the fact that cancelled cards must be counted.  That is, if you opened a card within the past 24 months, it still counts against you even if you have since cancelled it.  Yet many tools that show your accounts only show the ones that are currently open (or they show the cancelled ones separately).
Fortunately, there are easy ways to get your 5/24 status…
Experian Smart Phone App
1) Install the Experian app on your smart phone
On an iPhone, open the App Store and search for Experian.  On an Android phone, open the Google Play Store and search for Experian.
Look for the app titled "Experian Credit Report".
Install the app and register or log in if you already have an Experian account.
2) Select "Credit" then "View report"
At the bottom of the screen you should see an icon labelled "Credit."  Click that.  Next, click "View report."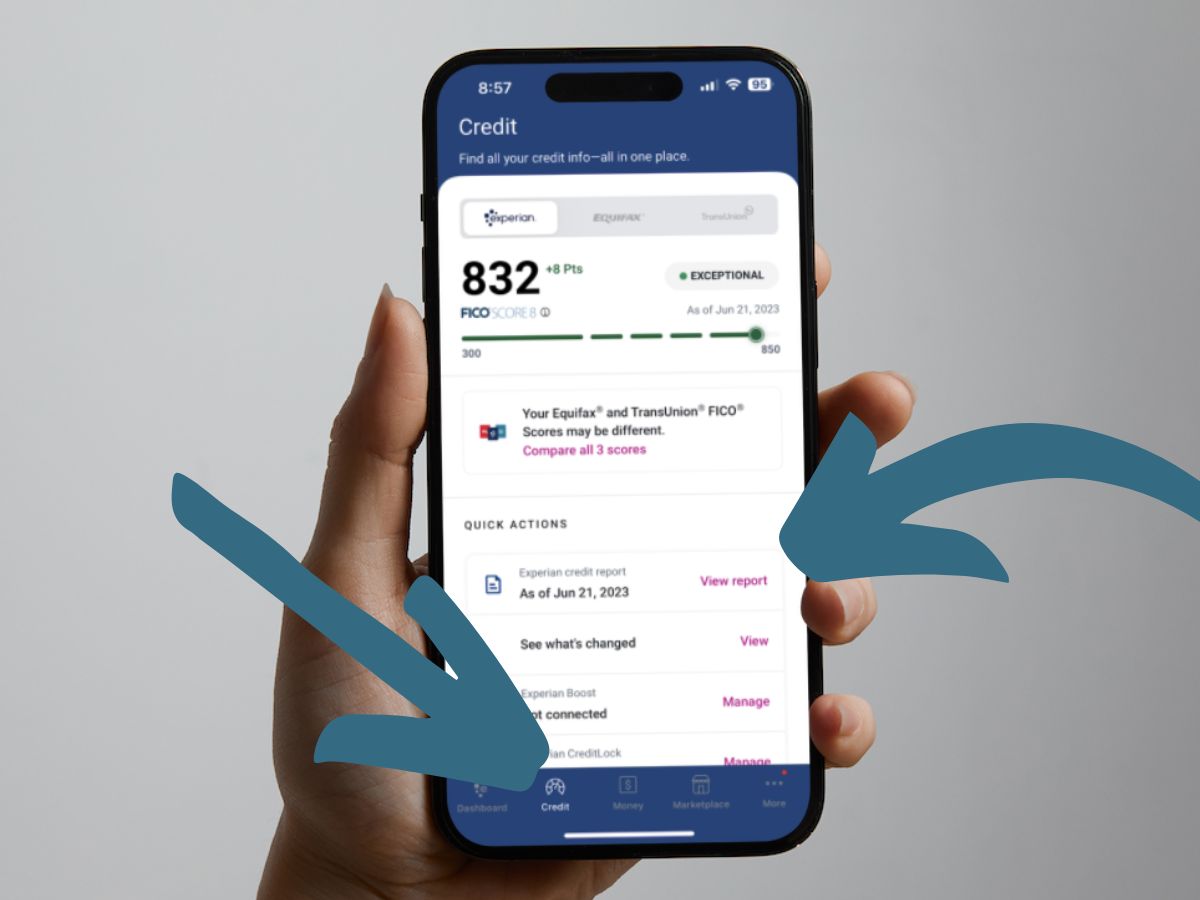 3) Click "Accounts"
4) Sort New to Old
Click Views… Date Opened (New to Old).
5) Count
Scroll down and count all accounts until you get one month past 24 months ago.  For example, in November 2022 you would count all accounts including those that were opened in November 2020.
If you count 5 or more, then you are over 5/24.
Travel Freely
Travel Freely does one simple thing: it guides you through the steps involved in earning points and miles through credit card bonuses.  Travel Freely recommends cards for you based not just on the current best offers, but also based on what cards you've signed up for previously.  And it's aware of most of the known multi-card rules.  For example, it won't recommend the Chase Sapphire Preferred or Sapphire Reserve if it has been less than 48 months since you obtained a signup bonus for either one.  Once you sign up for a card (and enter it into the website), you'll get periodic emails reminding you of the due date for meeting minimum spend.  Later, Travel Freely will notify you when it's a good time to sign up for another card.  Travel Freely will also notify you when an annual fee is coming up so that you can plan to downgrade, cancel, or seek a retention offer if the card's benefits don't outweigh the fee.  You can read more about Travel Freely here.
One great feature of Travel Freely is that it constantly shows your 5/24 status at the top of its card dashboard page (see above for an example).  Even better, it shows the date at which you'll be able to sign up for Chase cards again (assuming you don't sign up for any new cards in the meantime).
In order to get this information to show up correctly, you do need to enter details about all of your credit card signups.  I recommend doing so anyway with all new cards since the app will provide you with helpful reminders.  If you haven't used Travel Freely up until now, then I'd recommend entering in all of the cards you've signed up for in the past 25 months, if not longer.  Yes it can be a bit of work to get started, but it's worth it for all of Travel Freely's features and for the constant 5/24 display.
Sign up here for Travel Freely (it's free).
Credit Karma
Credit Karma is one of many available free services that estimate your credit score.  I particularly like Credit Karma because it gives you free access to your TransUnion and Equifax credit reports with details about the accounts that appear on your credit reports, and optionally provides active monitoring of your TransUnion report.
To use Credit Karma to get your 5/24 status, first log in (or sign up here: Credit Karma), then follow these steps (hat tip Joni):
1) Click on the partial-circle graph containing your credit score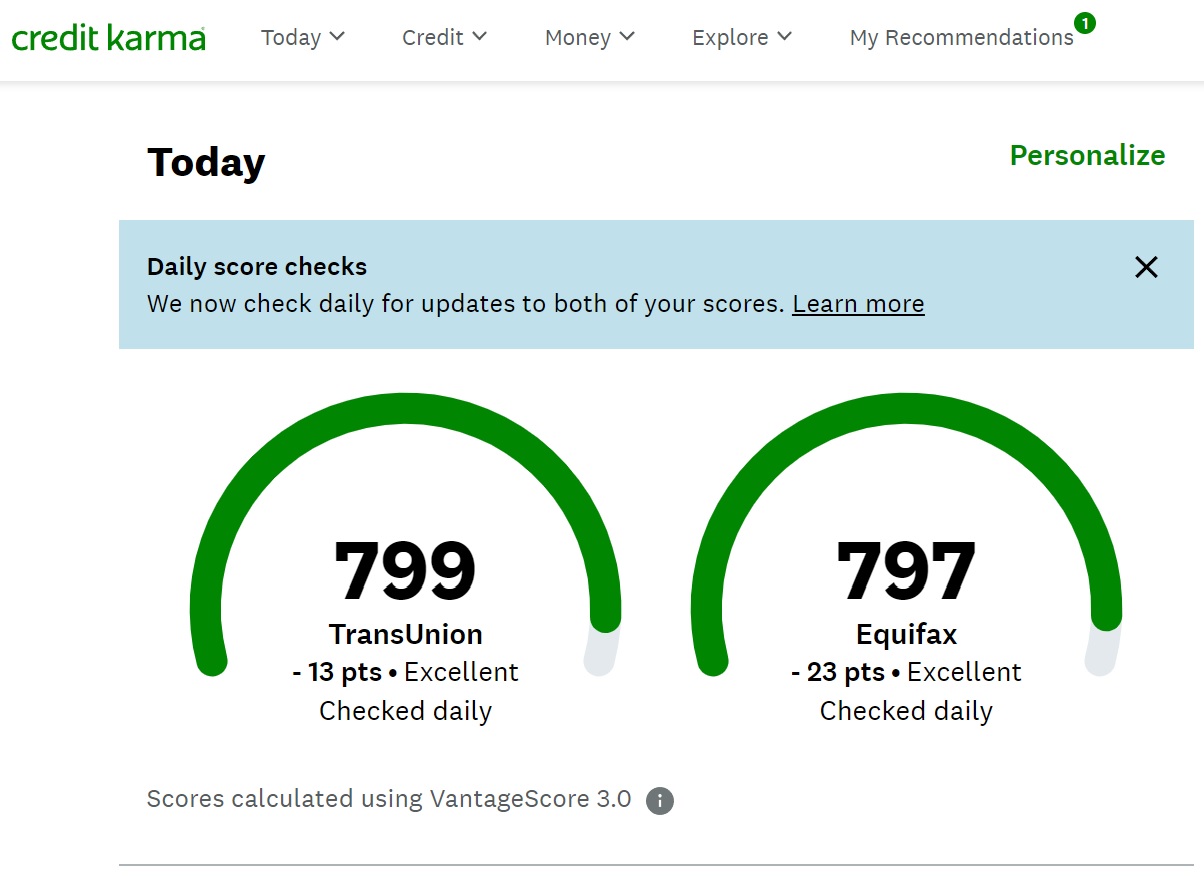 You can click on either the TransUnion or Equifax partial-circle, but I've found better results with Equifax.
2) Click "Credit Age"
After clicking through from a partial-circle on the home page, you may see a title saying "Take a look at your latest changes to see what happened."  Ignore the stuff at the top and scroll down until you see a section with boxes like those shown above.  Click on the box that says "Credit age" (bottom-left, above).
3) Count Cards Less Than 2 Years Old 
Scroll down and you'll now see the currently open credit cards on your credit report.  Count the cards that are less than 2 years old.  In the image above, I count 5 cards that were opened in the past 24 months and 1 card that was opened more than 24 months ago (I didn't show the many cards above that one that were opened earlier than that one).
4) Add Cancelled Cards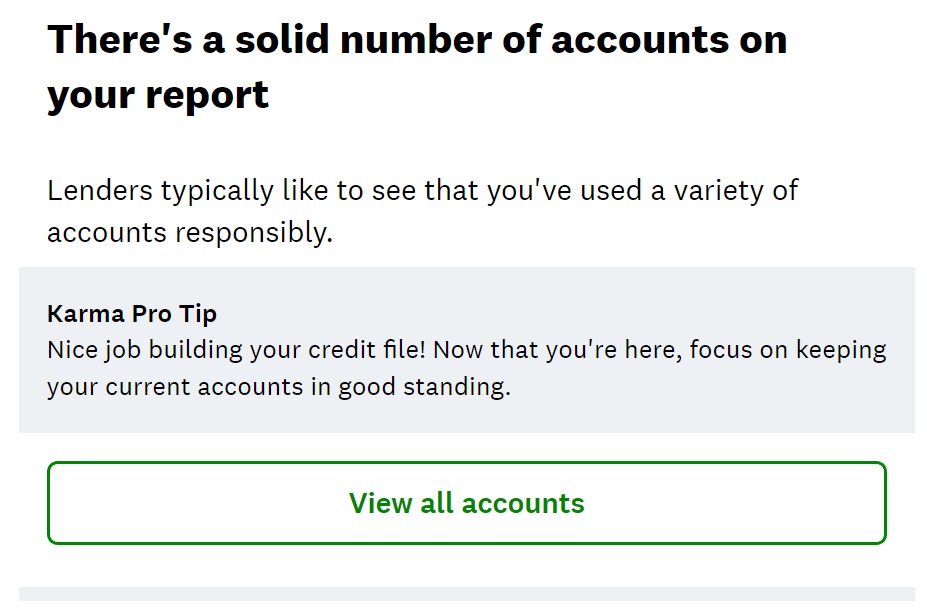 If you've closed any cards that were opened in the past 24 months, those add to your 5/24 count as well, but the Credit Karma technique shown here doesn't include those cancelled cards.
One way to find your cancelled cards is shown above.  Go to Total Accounts -> View All Accounts -> Show Closed Accounts (hat tip Biggie F).  An easier option is to click here after logging in: www.creditkarma.com/accounts/closed-accounts/equifax
Unfortunately, the list of cancelled cards doesn't show when each card was opened, nor does it sort in order of closing date, but you can easily scan the list to see if you've closed any in the past 24 months.  If so, click the card to see when it was opened.  If it was opened within the past 24 months, add it to your 5/24 count.
Frequently Asked Questions (FAQ)
Do Authorized User Cards Count?
Cards where you are the authorized user count towards 5/24 when they appear on your credit report.  Fortunately there's an easy work-around.  If you are denied for a new card due to having opened too many cards recently, you can call Chase's reconsideration line and explain that you are not responsible for the bills for any authorized user cards that were opened in the past 24 months.  Chase will then subtract these from the count and reconsider your application.
Do Business Cards Count?
Chase uses your credit report to count your 5/24 status, but business cards are not usually shown as accounts on your credit report.  As a result, most business cards won't add to your 5/24 count.  You could theoretically sign up for a new business credit card every month for two years and still have a 0/24 count with Chase because Chase won't see those new accounts.
Business cards from the following card issuers won't add to your 5/24 count: American Express, Bank of America, Barclays, Chase, Citibank, FNBO, Navy Federal, PNC, US Bank, Wells Fargo.
Some issuers do report business cards to personal credit bureaus: Canadian American Express, Capital One, Discover, TD Bank.  If you sign up for business cards from these issuers, those cards will add to your 5/24 count.  One exception is the Capital One Spark Cash Plus which is not reported to credit bureaus.
Do Chase Business Cards Count?
This is a confusing one.  When applying for a Chase Business card, the 5/24 rule is absolutely in effect.  This means that if your credit report shows that you've opened 5 or more cards in the past 24 months, Chase won't approve your new business card application.  That said, if you do get approved for a Chase business card, it won't add to your count.  For example, if your current count is 4/24 and you successfully sign up for a new Chase Ink Business card, your count will remain at 4/24 because Chase won't report this card to the credit bureaus.
Do Store Cards Count?
Store cards count towards 5/24 only if they can be used elsewhere (e.g. when they are Visa, Mastercard, or Amex cards).
What if Chase Denies Your Application?
If you are denied for a new Chase card and you believe that you are under 5/24 (or if authorized user cards put you over 5/24), I strongly recommend calling Chase's reconsideration line: 1-888-270-2127.  Ask them to reconsider your application.
If the reason for denial is being over 5/24 due to authorized user cards on your credit report, tell the agent that those are authorized user cards and you are not responsible for paying those bills.
If you are denied for any other reason and you have other Chase cards open, tell the agent that you are not looking to get additional credit.  Ask them if they can move credit from some existing cards to the new card.  Note that they can move credit from personal cards to other personal cards, or from business cards to other business cards, but they can't span the two (e.g. they can't move credit from your personal cards in order to open a new business card).
Why Does 5/24 Matter?
The easiest way to accumulate huge numbers of points is through credit card welcome bonuses and Chase has many of the best cards and welcome bonuses in the U.S. market.  If you want to take advantage of any of these, you'll usually have to be under 5/24 to get approved.
For example, Chase has a fantastic lineup of cards that earn Ultimate Rewards points.  Through these cards one can easily amass hundreds of thousands of transferable points through signup bonuses, and then continue to earn huge rewards by picking the right cards for the right type of spend (for example, pay your phone, cable, and internet bills with your no-fee Ink Business Cash card to get 5X rewards for these purchases).   You can read more here: Chase Ultimate Rewards Deep Dive.
Another key component of Chase's credit card dominance is that they issue Southwest Airlines credit cards.  This is huge because Southwest has the best deal in travel: if you earn enough qualifying points in a calendar year, you'll get a companion pass good for an unlimited number of flights booked with points or cash.  That companion pass is good for the rest of the year in which it is earned and all of the next year.  And, with Chase, it's often possible to get that companion pass simply by signing up for a personal Southwest card and business Southwest card and meeting the minimum spend requirements for both.  See our Southwest Companion Pass Complete Guide for details.
Chase also has some terrific hotel credit cards.  If you want to earn top tier Hyatt status (which is, by far in my opinion, the best top tier hotel status), you can earn that status through spend with the World of Hyatt card.  Similarly, you can earn top tier IHG status with spend on either the IHG Premier Card or IHG Premier Business Card.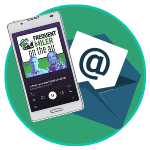 Want to learn more about miles and points?
Subscribe to email updates
 or check out 
our podcast
 on your favorite podcast platform.