Last year, we saw a 5x grocery store spending bonus offer on both of the no-annual fee cards that earn Ultimate Rewards and once again this year that same offer is back, with both the Chase Freedom Flex and Chase Freedom Unlimited now featuring welcome offers good for 20,000 points with $500 in purchases plus 5x on grocery for the first 12 months on up to $12,000 in purchases. That's a solid deal that gets a bit better this quarter: since grocery is a 5x quarterly category on the Freedom Flex card, you can actually earn 9x this quarter on the first $1500 in purchases. While that's less exciting than some of the recent multipliers we've seen from Amex, it is nonetheless a great deal for the Chase ecosystem.
The Offers & Key Card Details
Click the card details below to go to our dedicated card page for more information and to find a link to apply.
Quick Thoughts
When this deal ran last year, I said that one of these offers would be worth a 5/24 slot. In 2021, I'm less certain of that, but I think they would be a potentially great deal for someone looking for a simple no-fee card with strong return in year one. Keep in mind that you do need to be under 5/24 to be approved.
Chase's 5/24 Rule: With most Chase credit cards, Chase will not approve your application if you have opened 5 or more cards with any bank in the past 24 months.

To determine your 5/24 status, see: 3 Easy Ways to Count Your 5/24 Status. The easiest option is to track all of your cards for free with Travel Freely.
Remember that Chase markets the Freedom and Freedom Unlimited cards as cash back cards and thus the bonuses are framed in terms of cash back — $200 cash back after spending $500 in the first 3 months and 5% back on groceries — but those amounts are given in the form of Chase Ultimate Rewards points that can be redeemed for cash. If you have a Chase Sapphire Preferred, Chase Sapphire Reserve, or Chase Ink Business Preferred in your household, you can move points earned on the Freedom Unlimited to one of those cards and then transfer on to travel partners if you prefer to use the points with airline or hotel partners. Hyatt fans can no doubt see huge value in being able to rack up easy points via this card and then transfer them to Hyatt.
The way Amex has thrown around huge multipliers on the Platinum cards, 5x for a year seems less exciting than it once did, but given the lost cost of admission here this could be a great way to get into the Chase ecosystem. And it's a solid return on grocery spend, particularly if you are able to pair one of these cards with a Chase Sapphire Preferred or Chase Sapphire Reserve for the Chase Pay Yourself back feature.
Again, keep in mind that the extra 4x at grocery stores with this first-year offer will stack in quarters where grocery is a rotating 5x category on the Freedom Flex. This quarter is a grocery quarter, so you would earn 9x on the first $1500 in grocery purchases between today and the end of September. Spending $1500 at the grocery store in that timeframe would yield 33,500 total points: 20K from the initial welcome bonus and 13.5K from 9x on that spend. Considering that's just $500 per month in grocery spend, that's an excellent return.
Overall, I find these offers less exciting given the big offers we've seen on other cards recently, but now could be an excellent time for a student or rewards card newcomer to step into a Freedom or Freedom Unlimited given the great first-year bonus.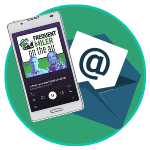 Want to learn more about miles and points?
Subscribe to email updates
 or check out 
our podcast
 on your favorite podcast platform.