Chase's "Pay Yourself Back" feature lets Sapphire Preferred and Sapphire Reserve cardholders exchange Ultimate Rewards points for statement credits against certain categories of purchases at full travel value.  Sapphire Preferred cardholders get 1.25 cents per point, and Sapphire Reserve cardholders get 1.5 cents per point.  Currently you can redeem points to offset grocery, restaurant, food delivery & takeout, home improvement store purchases, and select charitable contributions.
Pay Yourself Back is also available to Freedom and select Ink cardholders, but with those cards the eligible spend categories are severely limited.  For the purpose of this post I'll focus only on the two eligible Sapphire cards.  For complete details about Pay Yourself Back, click here.
Earn and redeem at once
Unlike most opportunities to redeem rewards points, with Pay Yourself Back you earn points on the same purchases that you redeem for.  For example, suppose you use your Sapphire Preferred card (which earns 2X for travel & dining) to spend $50 at a restaurant.  You'll automatically earn 100 points.  You'll also have the opportunity to reimburse that statement charge (via Pay Yourself Back) with 4,000 points.  In this way it works a lot like the Capital One Venture Rewards card which lets you reimburse travel credits from purchases where you earn points (which they confusingly call "miles").
When you compare this to rewards where you go through a rewards portal to redeem points for travel or merchandise, this is way better.  With a rewards portal, you're limited to the rewards options they have available, you're limited to the prices they list, and you won't earn points at the same time.  With Chase's Pay Yourself Back, you can get anything you want at any restaurant, grocery store, or home improvement store; pay the best discounted price; earn rewards on the purchase; and get full value from your points.  It's awesome.
Opportunity Cost
One concern some have is the opportunity cost of using a Sapphire Preferred or Sapphire Reserve card for purchases when another card would offer you better rewards.
For example, suppose you have the fee-free US Bank Altitude Go card which offers 4% cash back for dining.  Should you use your Go card at restaurants in order to get 4% or your Sapphire to get 2X rewards (Sapphire Preferred) or 3X rewards (Sapphire Reserve) plus the ability to "Pay Yourself Back"?
One way to think of it is that the Sapphire Preferred earns the equivalent of 2.5% back for travel & dining, and 1.25% everywhere else; and the Sapphire Reserve earns the equivalent of 4.5% back for travel & dining, and 1.5% everywhere else.  With those rebates in mind, you can figure out how much of each purchase you're "losing" by using your Sapphire card.  For example, if you use the Sapphire Preferred for dining (2.5% back) instead of your Altitude Go (4%), you're "losing" 1.5% on this spend.  On a hundred dollar dining charge, that amounts to $1.50 "lost".  On the other hand, if you have the Sapphire Reserve, you're better off paying with that card (4.5% cash equivalent for dining) than the Go card (4% cash back for dining).
A similar question comes up with cards that earn more points.  Let's consider, for example, the Amex Gold card which earns 4X at US Supermarkets (up to $25K per year, then 1X) and 4X at restaurants worldwide.  Now compare that to the Sapphire Reserve card which earns 1X at supermarkets and 3X at restaurants.  If you use the Sapphire Reserve card at supermarkets instead of your Gold card, you're effectively giving up 3 points per dollar (1X vs 4X).  At restaurants, you're giving up only 1 point per dollar (3X vs 4X).
I created a chart to show how much less value you get by choosing the Sapphire Preferred or Sapphire Reserve when compared to another card that earns more points.  This assumes that the alternate card's points are worth the same as Chase Ultimate Rewards:
| Alternate Card Points Per Dollar | Sapphire Preferred Cents Per Point Value | Sapphire Reserve Cents Per Point Value |
| --- | --- | --- |
| Same | 1.25 | 1.50 |
| +1 | 1.23 | 1.48 |
| +2 | 1.22 | 1.46 |
| +3 | 1.20 | 1.44 |
| +4 | 1.19 | 1.42 |
Since the Amex gold card earns 3 additional points for grocery purchases when compared to either the Sapphire Preferred or Sapphire Reserve, you would look at the "+3" row to see the cents per point value you would get by using your Sapphire card and then paying yourself back with points.  With the Sapphire Preferred card you would get 1.2 cents per point value and with the Sapphire Reserve you would get 1.44 cents per point value.  Either way, that's far more value than most points program offer to cash out points so I'd argue that for most people it's still worth it (unless you're keeping your points for more valuable transfer partners)
Maximizing Value (Simple Approach)
If you have a great alternate card for groceries, then use your Sapphire card only for dining.  Since both Sapphire cards earn only 1X at grocery stores, this is the place you're most likely to do better with other cards.
If you have a card that is more rewarding for dining, then once you've redeemed all of the points you want to redeem, switch to your more rewarding card for dining.  Similarly, if you have a short term promotion on one card that offers better dining rewards, you could simply switch to that other card until the promo is over and then go back to using your Sapphire card.
According to the US Bureau of Labor Statistics, the average US household spends about $3.5K per year eating out.  You would need to redeem 280K Sapphire Preferred points or 233K Sapphire Reserve points to Pay Yourself Back for that much spend.  My point is that dining spend alone should be more than enough for most households to cash out however many points they want to cash out.
Considerations for Manufactured Spending
Some people earn lots of points through "manufactured spending."  If that's you, then it may be the case that your regular dining spend isn't enough to cash out as many points as you would like.  In that case, you may want to use your well-honed techniques to increase spend at grocery stores with your Sapphire Reserve card so that you can cash out more points at 1.5 cents each.  Caution, please see: Why Chase shutdowns have increased and how to avoid them.
If you do this, you may think that you're losing out due to the opportunity cost of earning only 1X at grocery stores with your Sapphire Reserve card.  And that's true, but only if this spend is instead of manufactured spend you would have done anyway.  For example, if you spend $20K at grocery stores with your Sapphire Reserve and that stops you from your plan to spend $20K on your Amex Gold card, then there's a true opportunity cost.  In this case, use the table I presented above to figure out the true per-point value of Pay Yourself Back. For example, if you use the Sapphire Reserve (1X) instead of the Amex Gold (4X), then you lose out on 3X earnings and your true cash out value is 1.44 cents per point, not 1.5.
If the increased grocery spend you do with the Sapphire Reserve is in addition to other spend (rather than replacing other spend), then there's no real opportunity cost.  In this case, as long as the 1X earnings (1.5% value) are enough to cover your manufactured spending expenses, I think it's correct to think of the cash out value as being the full 1.5 cents per dollar.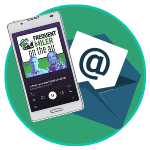 Want to learn more about miles and points?
Subscribe to email updates
 or check out 
our podcast
 on your favorite podcast platform.