I've taken a momentary break from vacation at the Andaz Maui (paid for with points, of course) to look over this site's stats for the past year. I owe a huge THANK YOU to readers for visiting this site. Every reader helps make this blog successful!
Here are the top posts of 2014 in ascending order (e.g. the top post is at the bottom):
This is the only post written in 2013 to make it to the top 10 list of posts viewed in 2014. Amex Sync offers have been an amazing way to save and earn money. This post was the first in a series showing how to maximize value from these offers.
In the first week or so of the appearance of REDbird (the Target Prepaid REDcard) at some Target stores, it was a lot of fun exploring this card's new features. This particular post is a bit out of date based on what we've learned since, but it generated a lot of buzz at the time.
All of these Amex prepaid cards are worth having if you're into collecting points and miles, but each person can have only one. Which is best? Why? Details can be found in this post.
When Evolve Money first hit the scenes it was an amazing new option for liquidating gift cards and other prepaid cards. Since the writing of this post, though, Evolve Money has implemented so many restrictions that it is now has limited use to most in the points & miles loving crowd. Of course, it can still be a very useful tool for its intended purpose – paying bills.
Visa and MasterCard gift cards with PINs are great tools for points & miles collectors. How best to buy these cards is a key part of the puzzle.
REDbird (the Target Prepaid REDcard) is awesome, but it is only available at this time in select Target stores around the United States. Here's a map to help you find one. Note that the data used for the map is taken from Target's own website, but it is not perfectly up to date. For example, REDbird has been removed from all North Carolina stores due to technical difficulties. Also, REDbird has been spotted at numerous stores that are not on the list. Still, this is a good start.
Amex gift cards are interesting because it is often possible to earn cash back or airline miles when buying these cards online through portals. This guide gives all of the needed details.
As people struggle to decide whether to get Bluebird or Serve (you can't have both), posts like this are relevant. Note, though, that this post is out of date in many ways. Please see The complete guide to Bluebird, REDcard, Serve, and SoftServe instead.
This was my first attempt to write a complete overview of REDbird, the Target Prepaid REDcard. For more up to date information, please see: The complete guide to REDbird: The Target Prepaid REDcard.
Every now and then something happens that significantly changes the points & miles game. REDbird, the Target Prepaid REDcard, is one of those things. This post was written the day that I discovered that REDbird could be reloaded at Target with credit cards, for free. Why is that so exciting? Details are in the post.
Happy New Year everyone!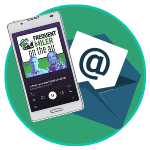 Want to learn more about miles and points?
Subscribe to email updates
 or check out 
our podcast
 on your favorite podcast platform.