Update 12/29/21: Hilton paused their status match program a few months ago, but AwardWallet noticed that they recently relaunched it.
What's interesting is that Hilton's status match has been relaunched with the exact same terms as when they launched the latest iteration of it at the beginning of 2021. That's a little bit of a shame because if you took advantage of that Hilton status match opportunity back in January 2021 and stayed 9 nights within 90 days, you would've earned Diamond status through March 31, 2023 which meant you'd have had that status for two full years.
This relaunch has that same March 31, 2023 expiry date, so if you register for the status match now and stay 9 nights, you'll only have Diamond status for one year. While earning top-tier status for staying only 9 nights is generous, if you earned Diamond status organically in 2022 it'd be valid through March 31, 2024.
These dates might be based on status matching in 2021 though. I'd therefore recommend waiting another few days to request a Hilton status match if you're interested because it might be that once 2022 rolls around, the Gold status you match to – and hopefully Diamond status you subsequently earn – will be valid through March 31, 2024. There's no guarantee on that, but it doesn't hurt to wait a few days unless you have some paid stays coming up before the end of 2021.
Here's the original post.
~
Hilton is offering a status match opportunity with reduced requirements, allowing you to earn Diamond status good through March 31, 2023 when staying only 9 nights.
The Deal
Hilton is offering a match to Gold status from other hotel programs. You can then earn/maintain the following status levels when staying the requisite number of nights within 90 days:

Gold – 5 nights
Diamond – 9 nights
Key Terms
Completing the required number of nights within 90 days will award status good through March 31, 2023.
Proof of status with other Hotel Loyalty Program required.
Proof of stay within the last 12 months with other Hotel Loyalty Program required.
Acceptable forms of status validation include a screenshot of your current and active account status. Acceptable forms of stay validation include a screenshot of your recent reservations or hotel receipt, redacting any personal information other than your name and membership number. We accept .jpg files only. Please do NOT send us any personal information (including your phone number, address, social security number, date of birth, user name, passwords, or credit card information). Only elite statuses from another hotel loyalty program that are listed in the status dropdown menu are eligible for status matching.
Hilton reserves the right to decline any application at any time for any reason. Please allow 5 -7 business days for Hilton Honors to process your request. Hilton may require additional validation in its complete discretion which may take an additional 5 -7 business days. The 90 day status match trial period starts once approved.
Only members who have not previously completed a status match challenge are eligible.
Reward stays do not count toward achieving the status match requirements.
Quick Thoughts
Anyone can, in theory, get Gold or Diamond status with Hilton by applying for the Hilton Surpass or Aspire credit cards respectively. Alternatively, one of the Amex Platinum benefits is Hilton Gold status.
If you don't want to go that route though, this is a relatively easy way to earn Gold or Diamond status due to the reduced stay requirements. Since August 2019, status matching to Gold has required staying 10 nights in order to maintain status and 18 nights to earn Diamond status. Requiring 5 or 9 nights respectively is therefore a halving of those requirements.
If you don't currently have Hilton status and are planning an upcoming stay, doing a status match could be a no-brainer. Note that it's only paid stays that will fulfill the stay requirements, so award stays don't count.
Seeing as you initially match to Gold status, there's a wide range of programs and status levels you can match from:
Marriott

Gold
Platinum
Titanium
Ambassador

IHG
Hyatt

Explorist
Globalist
Lifetime Globalist

Best Western
Choice
Accor
Radisson
Wyndham
Other
A couple of weeks ago, Greg explained that if you had an IHG free night certificate which was expiring on December 31, it could be worth redeeming it even if you didn't want to stay somewhere. The reason why was for precisely this type of status matching scenario. In addition to having status elsewhere, Hilton requires that you've had a stay with that other program in the last 12 months. In normal times that's less likely to be an issue, but many people have reduced or eliminated travel for the past 10 months due to COVID. Even if you have had the occasional stay, it might not have been with a program in which you have status, hence why using that IHG certificate could've been a good idea as it would show activity on your account.
The timing of these reduced requirements is excellent though. If you do stay 5 or 9 nights within 90 days, you'll get Gold or Diamond status good for the rest of this year, all of next year and then the first quarter of 2023. That means you could potentially get Diamond status for 26 months in exchange for staying 9 nights. You normally have to stay 60 nights in order to earn Diamond status, but Hilton has reduced that to 30 nights this year; this status match therefore drops those requirements by 70%, albeit only giving you 25% of the time in which to complete those requirements.
If all you want is Gold status and know someone with Diamond status, they can gift you Gold status this year, even if they only have that status via the Aspire card (see Gift Hilton status if you have Hilton Diamond (even from a credit card) for more on that). That could be a better route if it's available to you seeing as Hilton's terms suggest you can only status match once per lifetime. That being the case, it could be best to keep the status match option up your sleeve if you have other ways to gain status in the meantime.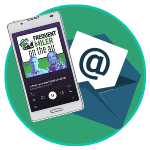 Want to learn more about miles and points?
Subscribe to email updates
 or check out 
our podcast
 on your favorite podcast platform.