Thanks to having either the IHG Rewards Club Premier card or the no longer available IHG Rewards Club Select card many of us have IHG Platinum Elite status and free night certificates that expire 12/31/2020.  Instead of extending those certificates, IHG added new ones that expire August 31 2021.  That means that many of us have extra free night certificates expiring very soon and with no plans to use them.  But there's a good chance that you should.  Here's why…
Hotel chains often have status match or status challenge opportunities where you can match your status from one chain to another.  And, often, those matches require showing that you have had stays at the competing chain within the past year.  One great example is Marriott's current status challenge where you can match IHG Platinum to Marriott Platinum status and keep that status for 90 days while you try to meet the challenge requirements.  If you haven't stayed at an IHG property for a year, though, you won't be able to sign up.  Using your expiring certificate will give you that one stay and pave the way for a status match.
Real world example
A friend has 3 Marriott free night certificates that will expire 8/1/2021.  Many of us have certificates expiring that exact same date thanks to Marriott's latest certificate extension.  My friend only has Silver elite status with Marriott, but he'd like to have Platinum status for these three free nights.  He also has points that he may redeem for additional nights and so will likely stay at Marriott hotels for 6 or 7 nights in the near future.
In order to have Platinum status for his stays, my friend's plan is to sign up for the Marriott status challenge before these stays.  Assuming Marriott doesn't revoke the status challenge soon, he will be able to time it such that 90 days of status will be enough to cover his stays.  He has no plans to meet the requirements of the challenge (15 paid nights in 90 days).  He wants to enroll in the challenge purely so that he'll get 90 days of Platinum elite status.
At most Marriott hotels, Marriott's Platinum Elite status offers 4PM late checkout, a welcome gift w/ breakfast option, room upgrades including to suites when available, and lounge access (which may not be too valuable during the pandemic, FYI).  My friend is hoping to at least get free breakfast and late check-out for his stays.
One little hitch in my friend's plans is the fact that enrolling in Marriott's status challenge requires showing stay activity in the competing chain within the past 12 months.  He has IHG Platinum status thanks to the IHG Rewards Club Select card, but he hasn't stayed at an IHG hotel in the past 12 months.
In order to meet the requirements of the Marriott status challenge, my friend's plan includes using his IHG free night certificate that expires 12/31/20.  He used it to book a local IHG hotel.  He'll check in, but won't stay overnight because he'd rather stay at home.  The purpose is only to get activity in his IHG account.  Once that's there, he should be able to match his IHG Platinum status to Marriott Platinum for 90 days.
Risks
There's a very real risk that Marriott will end their status challenge before my friend has a chance to sign up for it.  As a result, his plan is to try to sign up as early as possible.  In his case, he's planning Marriott stays in February and early March and so as soon as activity shows up on his IHG account, he should be able to sign up for the Marriott challenge and keep Platinum status through the dates of his stays.  If he was planning instead to stay at Marriott hotels in June and July, he would need to wait until around May 1st to sign up for the challenge.  There would then, of course, be a far greater chance that the Marriott challenge would have ended.
Another risk is if IHG didn't intend to give us two certificates.  Some fear that using the expiring certificate will cause IHG to take away the one that's good through end of August 2021.  I don't think that's likely at all.  IHG's email to members about the extended certificate stated "This change will be reflected in your account before the end of the year in the form of a new Anniversary Night certificate with an expiration of 8/31/2021."  The fact that they explicitly described the extended certificate as a new one rather than a replacement certificate suggests to me that the addition of a second certificate was deliberate.
Timing your stay
In the past we've been able to book stays for as much as 9 days past the expiration, but this time it appears that you have to book your 1 night stay for no later than 12/30/2020.
Our extra certificates expire 12/31/2020, but in the past we've been able to book stays 9 days past that expiration.  This suggests that it may be possible to book a stay for as late as January 9th check-in.  However, I believe you'll have to book that stay by 12/31/2020.
Wrap Up
If you haven't had a recent IHG stay, it can be worth spending your expiring IHG free night so that stay activity will be recorded in your IHG account.  The reason for this is that will then make you eligible for status matches that require showing stay activity within 12 months of application.  As described above, those with Marriott free nights expiring 8/1/2021 may be especially interested in the opportunities that this offers.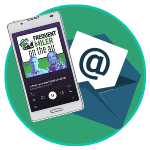 Want to learn more about miles and points?
Subscribe to email updates
 or check out 
our podcast
 on your favorite podcast platform.