During my recent stop in Muscat, Oman on our 3 Cards 3 Continents trip, I spent at night at the Grand Hyatt Muscat (before snorkeling with whale sharks and sea turtles off the coast of Oman!). This hotel certainly is a a grand-looking space and I was given a very spacious suite upgrade as a Hyatt Globalist. The property is showing some wear here and there, but it can be a good value whether with cash or points and I'd likely stay again the next time I'm in Muscat.
Grand Hyatt Muscat Bottom Line
The Grand Hyatt Muscat is an impressive-looking space on the grand scale, with gorgeous floor to ceiling windows in the main restaurant / breakfast area, a decent pool area, and spacious guest rooms. The public spaces in this hotel definitely evoke a feeling of grandeur. If you look closely, you'll see signs of wear — paint or carpet that could use some maintenance here or there — that make for a less immaculate impression on further inspection. However, I still found this property to generally meet Hyatt expectations in terms of service and quality and I'd likely stay again over paying more to stay at one of the Marriott properties in the city — with one exception. I'd love to have been able to book the Ritz-Carlton Al Bustan Palace via Amex Fine Hotels & Resorts. Go ahead – Google pictures and you'll see why. At $300 per night plus taxes bringing the total up to $368, that property is far more expensive than the Grand Hyatt and a completely unfair comparison, but it's worth noting that I'd probably spend at least a night there the next time I'm in Muscat.
In that regard, I was surprised by the relatively few chain hotel options in Muscat. While most chains had a property or two, the options felt more limited than I'd have expected. For instance, the only Hilton property was a Hilton Garden Inn (I originally considered staying there at just $73 per night all-in or something like 17K points). There were only 3 Marriott properties, all of which were more expensive than the Grand Hyatt. Again, there were a handful of options, just fewer than I expected before researching options. The Grand Hyatt therefore stood out as a good full-service hotel option at a solid value price whether with points or money.
Details
Points Price: As a Category 3 World of Hyatt property, the Grand Hyatt Muscat costs 9,000 points off-peak, 12,000 points standard, or 15,000 points per night at peak pricing. My stay happened during off-peak dates, so it would have cost 9,000 points per night if I had booked it as an award.
Cash Price: The "standard" rate was around $138 per night all-in, but I made use of a Hyatt Leverage Rate from Award Travel 101 that was good for a price of $115 per night all-in. Note that the Freelancers Union rate (likely another Hyatt Leverage rate) was identical. More about Hyatt Leverage rates here. The Award Travel 101 rate is publicly-available within their Facebook group.
Points Value: Potentially solid depending on the time of year. For instance, I looked up a Friday in March when the nightly Member Rate was about $230 all-in and the points price was 12K points as a standard award. On the other hand, during my date, it wouldn't have been a very good value to book with 9K Hyatt points when the property could be booked for $115 (though note that September is low season in the Middle East).
Resort or Destination Fee: There isn't one exactly, through there is a small service charge built into the taxes & fees on cash rates.
Parking: Complimentary. Parking is free for everyone. I'm not sure whether there is self-parking as I used the valet since I knew that would be complimentary as a Globalist member.
Room: Standard rooms are sizable. While I received a suite upgrade as a Globalist, I asked to see a standard room as per our challenge rules and I was impressed by its spaciousness.
Housekeeping: Not needed on my one-night stay, so I'm not sure whether it is provided daily with or without request.
Turndown service: I arrived very late, so not sure whether this was offered (though I didn't notice it having been done in my room).
Internet: Free for all guests. I found the speeds to be perfectly fine for uploading content to my Instagram stories (though I think some of my uploads of snorkeling with sea turtles may have been blocked locally due to swimsuits being visible in the videos; I hadn't thought about that prior to uploading).
Dining: I only ate breakfast, but it was on par with what one would expect of a Grand Hyatt in the Middle East. That is to say that there were plenty of options both in terms of Western food and Middle Eastern and Indian dishes. Nothing stood out as incredible, but all of it was solidly decent and I certainly didn't leave hungry.
Spa: I didn't notice one.
Fitness Room: Unfortunately, I failed to visit the fitness center.
Pool: Large outdoor pool area with a sort of lazy river feature, a waterfall, and a splash pad for kids as well as an outdoor play area with kids' furniture.
Welcome Amenities: As a World of Hyatt Globalist, I received a nice fruit platter that I enjoyed as I was awake for a while on my night of arrival.
Service: Service was pretty good. The desk agent who handled check in was very friendly as was the valet agent who took my car. A couple of people offered to help me with my bags (which was just my Tumi backpack and my T-Mobile Tuesdays drawstring bag that had been collecting some of my laundry). I wouldn't say that service was over-the-top, but it was pretty good.
Location: The hotel is about 20 minutes away from the airport by car and it was convenient enough to reach it. When I went to the beach, there was a sign indicating that the hotel is in a diplomatic area and basically that you should avoid taking pictures of the surrounding area to avoid issues with local authorities. I didn't explore the immediate area as I arrived late and left early in the morning for my snorkeling trip, then returned to shower and change before heading right back out to the airport.
Elite Benefits: As a Hyatt Globalist, I was proactively upgraded to a 1-bedroom suite that felt incredibly spacious (while just two rooms, a combination of the ceiling height and room dimensions almost made the rooms feel under-furnished since there was so much space, but I found it rather relaxing to be able to walk around in my room). Breakfast was also complimentary for Globalists and there was a club lounge, though I only found limited snacks there during my one stop in the lounge and the coffee machine appeared to be switched off during the mid-day hours. A 4pm late checkout was extended without hesitation upon request.
Would I stay again? Yes, I would given the fact that either cash or points prices are likely to make this property a good value, particularly considering elite benefits like free breakfast and late checkout (the latter of which can be very valuable in a region where most flights take off at night as is the case in much of the Middle East because of the heat).
Pros:

Value: Good price whether cash prices are cheap or as an award when cash prices are more expensive, particularly with free breakfast and lounge access as a Hyatt Globalist or on a Guest of Honor Stay.
Breakfast: Breakfast included a wide array of both Western and Middle Eastern and Indian dishes. It wasn't the mode impressive breakfast I've seen, but it was a solid start to the day.
Elite recognition: It's always nice when a property proactively provides a suite upgrade and extends late checkout without issue (in fact, I ended up getting to the desk around 4:15pm and there was no issue).

Cons:

Location: While I didn't explore the surrounding area closely enough to get to know it well, the hotel did seem like a car ride away from most other things you would likely want to see in Muscat. The sign at the beach warning not to get photos of nearby diplomatic buildings disappointed me a bit.
Signs of wear: As noted above, the hotel does show some signs of wear that could use some maintenance. Particularly in the pool area, paint was peeling a bit from some surfaces and the property showed a bit more age. It certainly didn't look bad, just not as pristine as it looks in photos.
Photos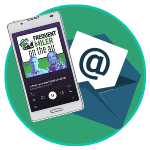 Want to learn more about miles and points?
Subscribe to email updates
 or check out 
our podcast
 on your favorite podcast platform.