Last week, on the third day of my #3Cards3Continents trip, I visited Muscat, Oman for a day. I arrived just after midnight and left Oman at 9pm (about 21 hours later), which gave me plenty of time to check in to the Grand Hyatt Muscat (bottom line review coming) and catch a few hours of sleep before jumping on a boat with Oman Sea Tour for a snorkeling excursion to the Dayanimat Islands. This 4-hour tour that cost $100 (minus 15% cash back from the Capital One Shopping app) was worth every penny and has without a doubt been the highlight of my 3 Cards 3 Continents trip so far. I couldn't recommend this highly enough.
Check out the reel on Instagram
You have got to check out this reel showing a snippet of what we saw on our tour. I was there and yet I have watched it numerous times myself and my wife and I are already talking about planning a trip for next year because I want to go baaaaack.
View this post on Instagram
Dayanimat Islands and why I wanted to go
As I began perusing things to do in Oman, I was surprised to find snorkeling among the activities. I expected there to be a beautiful mosque or two to visit and once I saw pictures of the mesmerizing mountainscape of the Al Hajar Mountains, I knew there were likely hiking expeditions to be tackled. Snorkeling hadn't remotely been on my radar.
However, I quickly learned that the Dayanimat Islands are a famed locale for spotting sea turtles, especially during the nesting season from July to October. During this nesting season, the beaches of the Dayanimat Islands are off-limits (other times of the year you can actually camp on the beaches, which must be an incredible experience!). On our tour, we encountered at least 7 turtles, many of whom were happy to swim around the snorkelers, coming up for air and a swim now and then and heading back down to fight over whatever they were eating (including fighting the fish! it was quite a sight to see!).
While I first got a scuba diving license more than 20 years ago, I got certified in a quarry in Ohio in October when it was flurrying outside and then I proceeded to never use my scuba diving license until I met my better half almost a decade later. I owe my love for marine life entirely to my wife. Given another lifetime to live, I don't think she would regret becoming a marine biologist. In college, she thoroughly enjoyed a marine biology program in Belize and spent a semester at James Cook University in Townsville, Australia — a university well known for its marine biology program and where she spent a good deal of time exploring the Australian seas. In the years since I've known my wife, we have scuba dived in Honduras and Ecuador and snorkeled in places like Saipan, Hawaii, the Maldives, Bora-Bora, and The Great Barrier Reef. I have found an absolute love of tropical fish and other ocean life and these days I could be happy spending hours with my face in the water living in the aquarium that is the sea. It truly is a relaxing, happy place for me and I have her to thank for it.
And so that's why I was so excited when I saw that sea turtles could be seen so reliably — and then I stumbled on the fact that one can sometimes be lucky enough to see whale sharks in the waters between Muscat and the Dayanimat Islands. Snorkeling with whale sharks has long been a dream of my wife's and as such it is a dream I have inherited from her. If there was a chance to maybe do that during my short layover in Oman, that sold me on booking a tour.
Oman Sea Tour
I booked my snorkeling trip via Viator with Oman Sea Tour. I've documented my displeasure with Viator in the past, but I have to admit that they do offer a simple platform to find activities. I may have instead booked directly with Oman Sea Tour except that they didn't list a clear price on their website (rather you had to submit an email for a quote). I therefore booked through Viator to know what I was getting. The tour cost $100 through Viator, but I clicked through the Capital One Shopping app (open to anyone, no Capital One card required) for 15% back to pay a net $85 (the cash back posted within a day or two). Here is a link to the tour I booked and here is a direct link to Oman Sea Tour's website.
A couple of days before I arrived, I received a Whatsapp message from Oman Sea Tour asking if I could switch my tour to another date. Unfortunately, as I would be in Oman for only one day, I couldn't. I was relieved when they said it was no problem to keep my original date. It turned out that our group was only 3 guests, our guide named Yusef and Captain Ilyas. The other two guests on the trip with me were an Italian couple on their honeymoon (and I hope to see them in Rome in a few weeks on a trip I'm taking after my 3 Cards trip!).
All of us were full of excitement when Yusef and Ilyas mentioned having seen whale sharks the day before and having taken a look at a video on their phone. Shortly after heading to sea, Ilyas said that he'd received a report of a whale shark sighting and so we sped off to the spot where several other boats were already stopped. I couldn't believe my eyes when whale sharks began passing directly past our boat right at the surface of the water. As we hopped off the boat and into the water, Yusef explained to us that we should not attempt to get closer than 3 meters from the whale sharks and that we needn't try to swim toward them as they would likely swim toward us.
We were in open ocean and there was no sort of baiting and so I couldn't believe my eyes when we saw at least six different whale sharks and one after another came swimming within feet of us. At one point, as you'll see at the end of the Instagram reel below, one came up right behind me and I didn't notice until it was passing me within an arm's reach. As I turned to try to get out of the way, my leg brushed against it. In hindsight, it was silly to think that I needed to move since the whale shark obviously saw me and certainly wasn't intimidated, but it was a gut reaction at a fish that large (and because I knew I was supposed to keep a distance — though I clearly didn't have any control as to how close the shark came to me).
We spent about an hour snorkeling with the whale sharks and then they moved on to other waters, at which point we climbed back on the boat and continued onward to the Dayanimat Islands, where we saw the promised sea turtles with ease. There were a few other boats around (you'll see some other snorkelers in the video), but for the most part people were spread out and it didn't feel crowded at all.
Bottom line
I know that the fast pace of my trip hasn't been for everyone. Some people would never consider stopping in a place like Muscat, Oman for just 21 hours. I didn't see famed sights like the Blue Mosque or the various Wadis. I probably had time to hit the Mutrah Souq before I left, but in my attempt to get videos organized and uploaded (which didn't work out), I missed my chance. That was totally fine with me: I got four hours of absolute heaven on that boat and memories that will last me a lifetime. I don't for a second regret spending "only" 21 hours in Oman because the alternative would be not having seen those whale sharks and sea turtles. Thanks to miles and points, I know I can always go back to the places that catch my interest and believe me when I say that I will go back and look for this experience again. Next time, I'll spend more time in Muscat, but I'm glad that I stopped there for 21 hours on this trip to figure out that I can't wait to go back.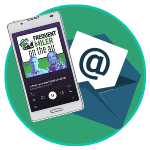 Want to learn more about miles and points?
Subscribe to email updates
 or check out 
our podcast
 on your favorite podcast platform.