Note: Frequent Miler has a business relationship with Bilt.
Bilt Rewards announced a couple of cool enhancements today that both make the program more exciting in a broader sense as well as specifically more rewarding for Bilt Mastercard cardholders. Note that to see Bilt's full info about Rent Day, you'll want to update to the latest version of the app which has a "Rent Day" tab.
If y
Bilt makes "Rent Day" twice as rewarding
For a 24-hour period on the 1st of each calendar month, Bilt will offer members with the Bilt Mastercard double points on all non-rent purchases. Not only does this make the base earning rate 2x on rent day, it also doubles existing bonus categories, meaning that cardholders earn 6x dining and 4x travel on the first of the month. That could make the first of the month a great day to buy a gift card at your favorite restaurant or to book pending travel (though it would likely be harder to plan that specifically for the first of the month given the fluidity of pricing).
Note that your earnings potential won't be infinite: you can earn up to 10,000 bonus points on rent day. Still, that's a fairly high ceiling given that it would take $3,333.34 or more in dining purchases to exceed the 10K bonus point cap (or $10K in non-bonused purchases). While it is certainly possible to envision scenarios where you could hit the cap pretty easily (like with new furniture purchases for your new home and/or catering for an event that codes as dining), most people will find the 10K bonus point cap to be plenty generous to make the card worth using on the first of the month.
Also remember that you'll still only earn 1x on rent. The double rewards is for non-rent purchases. In that regard, remember that you need to make 5 non-rent purchases per month in order to earn 1x on the rent. This double rewards deal on the first of the month should make it increasingly easy for cardholders to meet that threshold.
Virgin Voyages discount for Bilt Rewards members (no Bilt Mastercard required)
The part of today's news that I find most broadly interesting is that Bilt Rewards is teaming up with Virgin Red to offer 50% off the original advertised fare on Virgin Voyages cruises booked between September 26, 2022 and October 31, 2022 and completed by December 31, 2022.
It is worth noting the phraseology: you'll get 50% off the original advertised fare, which isn't necessarily 50% off the actual current fare. I haven't closely tracked the price of Virgin Voyages cruises, but it is fairly common cruise pricing practice to cross out some "original" price and display a "sale" price at pretty much any time one looks to book.
That technique appears to be at play to some extent here. For instance, here is one Mediterranean cruise I price-shopped before the Bilt discount:
As you can see, the "original" total was $3596, but it is currently being offered for $2,771 before the Bilt discount.
The Bilt 50% off code takes half off the "original" price of $1650 per passenger. You're still on the hook for full taxes & fees of course.
As you can see, the Bilt discount isn't 50% off of the currently advertised fare, but the discount is nonetheless quite substantial — in this one example, a couple would save more than $800 on the above cruise. That's no small potatoes discount.
Some of the Caribbean cruises on the docket during the rest of this year become very affordable for those interested in trying out Virgin Voyages. Frankly, I'd be tempted to book one of the Caribbean cruises just to check it out if I were looking to plan a getaway with just my wife. Keep in mind that Virgin Voyages cruises are adults-only.
While this specific deal won't appeal to everyone, I find it exciting that Bilt has partnered with a popular loyalty program to offer a substantial discount on something that certainly will be of value to many members. The limited-time nature on this deal tells me that Bilt has more up its sleeve and I'm excited to see what other broadly-available deals come about for those loyalty members who do not have a Bilt Mastercard.
On that note, this Virgin Voyages discount is available to all Bilt Rewards members. In other words, you do not need the Bilt Mastercard to get the discount code. All you need to do is head over to the "Rent Day" tab in the Bilt Rewards app for instructions on creating and linking your Virgin account and then you can find info about the discount code in the app (it is said that you'll receive the code via email, but I found it in the app first).
Note that I didn't find linking my Virgin account to be entirely intuitive. Bilt Rewards (like Capital One) partners with Virgin Red, which is sort of like a hub account that you link with your Virgin Atlantic Flying Club account. You'll need to set up a Virgin Red account here and during the account setup process you'll be prompted to link your Virgin Atlantic Flying Club account number (make sure your name and date of birth match your Virgin Red account).
Then, in the Bilt app, head to the "Travel" tab and scroll down to the transfer partners section to link your Virgin Red account. While the Bilt app prompts you to enter your Virgin Atlantic Flying Club number or your Virgin Red ID, I got an error when entering my Virgin Atlantic Flying Club number saying my account was not found. I had to go into my Virgin Red account profile to find my Virgin Red ID (which is a string of random words). I was able to link with that Virgin Red ID and I received 500 Bilt points almost immediately. Speaking of that . . .
Get 500 free Bilt points for linking your Virgin Red account
For a limited time, when you link your Virgin account with your Bilt Rewards account, you'll receive 500 free Bilt points. I believe this should stack on top of the 100 points you ordinarily receive for linking a rewards program, though only the 500 bonus points posted to my Bilt account immediately. Still, I was happy to earn 500 cheap / easy / free points.
SoulCycle "bring a friend" benefit
On the first of the month ("Rent Day"), Bilt Rewards members will be able to book a special class where they can bring a friend for free at 50 SoulCycle locations. I believe that bookings open on Mondays at noon, so you'll presumably need to book for the 1st of the month on the Monday preceding it in order to take advantage of this. I have no idea off the top of my head how much this is worth, but for those who can take advantage I'm sure it'll be a nice benefit.
Bilt trivia and contests for points and free rent
Finally, on Rent Day, Bilt will be offering opportunities to win free Bilt points or possibly even free rent. You'll wan to head over to BiltRewards.com/RentDay on October 1st for more details about how to enter. Bilt will be offering a Bilt Point Quest TikTok virtual trivia game with an opportunity to answer a series of questions for 350 free Bilt points on October first, so you'll want to check it out for what will presumably be some more easy points.
Bottom line
I really like that Bilt is getting creative with its offerings. The double rewards on rent day won't move the needle for everyone, but it is hard to argue with 6x transferable points on dining, whether you're planning a big dinner on the first of the month or you can buy a gift card at a restaurant to sort of time-shift your spend for the first of the month. Double points on unbonused purchases could also be a great deal as there aren't otherwise straightforward ways to earn 2x Hyatt, United or American Airlines points on all types of unbonused purchases (sure, you could buy gift cards and then use them for unbonused spend, but this isn't always practical with larger purchases or items where you may want to make a return or have credit card protections). The Virgin Voyages discounts could be awesome for someone who was already tempted to try a Virgin cruise, and overall I like the idea of monthly offerings on rent day that will make Bilt Rewards worth keeping top of mind at the beginning of every month since other offers will presumably launch each month — and not just for cardholders, but for anyone who joins Bilt Rewards.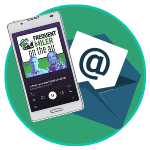 Want to learn more about miles and points?
Subscribe to email updates
 or check out 
our podcast
 on your favorite podcast platform.