Hyatt Prive is Hyatt's proprietary program that works similar to Amex Fine Hotels & Resorts or the Chase Luxury Hotel Collection (but better). I'd seen One Mile at a Time write about it now and then over the past year or two, but honestly hadn't paid much attention to it until I recently took it for a test drive. I am impressed. This can be a great way to both save money and get the Hyatt Globalist experience — or arguably better than the Globalist experience — without any status required. To be transparent, I did book my stay through the group affiliated with OMAAT, but I don't think the agent I worked with had any idea that I work at Frequent Miler, nor did I mention writing about my experience. We do not have any financial arrangement with them — indeed, this post is going to explain why you shouldn't be ignoring this program whether you book with Ford's Travel Society or you Google for some other Hyatt Prive agent. The benefits are just too good to pass up.
What I got that you might want
I'm going to start this post at the end of the story by telling you the deal I got. I spent this past weekend in New York City and I got:
2 nights at the Grand Hyatt New York
A 1-category room upgrade at the time of booking (note that I could have done better than I did here and I'll explain how)
$100 in property credit (to be used on food & beverage)
Free breakfast for 2 each day in the restaurant (which was quite generous as I'll explain later)
A welcome amenity that could have consisted of 2 bottles of wine and some snacks (I'll delve into this more later)
The $40++ per day destination fee was waived (note that this is not a published benefit but apparently varies by hotel)
Elite credit and Hyatt points (just like booking direct)
My total cash cost was $298.
Believe it or not, that's not the best deal I could have gotten in New York: rates dropped at some other properties and I could have potentially gotten a better deal at a nicer property, but any way you slice it I feel like I came out of this a winner. I was so enthusiastic about it that I had already made a second Hyatt Prive booking before I checked in for my stay this past weekend (and that second booking is arguably a better deal).
Hyatt Prive published benefits
When you book with a Hyatt Prive agent (which is necessary to get these benefits), the benefits are nearly as good as Hyatt Globalist benefits (with some notable exceptions for better and worse). All Hyatt Prive bookings get:
Free breakfast for 2 each day (which consists of restaurant breakfast rather than just club lounge breakfast)
A 1-category room upgrade roughly at the time of booking based on availability (requested with the hotel right away and said to be confirmed within 24 hours; in practice it takes a couple of days for the hotel to confirm). Note that the program terms indicate this is a room-to-room or suite-to-suite upgrade, though I think there is some variance here.
A welcome amenity
Early check-in (as early as 9am) subject to availability
Late check-out at Park Hyatt properties (as late as 4pm) subject to availability
A $50 or $100 property credit per stay (it's always $100 at Park Hyatt hotels but can vary between $50 or $100 at other brands)
Full Hyatt elite credit / benefits
For Park Hyatt and Andaz properties, there is no minimum stay length to receive the above benefits (and all properties in those brands participate). For other participating hotels, you'll need a 2-night stay at minimum.
For those comparing to Globalist, you'll see that late checkout is only listed as a benefit at Park Hyatt (and even then not guaranteed). On the other hand, getting a confirmed upgrade in advance is better than the Globalist benefit of upgrade subject to availability at check-in. Obviously the $100 credit beats standard Globalist benefits. Overall, this is quite good for paid stays.
And you don't give anything up: these bookings are treated as though direct with Hyatt. You get elite credit, elite benefits, and earn Hyatt points. You're getting better value and the only thing you're giving up in return is that you have to book at the standard rate. If you have a corporate rate or convention rate or something that's significantly better than the standard rate, you'll have to compare how much it saves you versus how much you gain. But if you were booking a regular paid rate already, you'd definitely want to do it through a Hyatt Prive agent.
Which hotels participate in the Hyatt Prive program?
I was pleasantly surprised at how many properties participate. You can find a list here at One Mile at a Time. As you can see, the list includes all Park Hyatt and Andaz properties, select Hyatt Regency and Grand Hyatt properties, and even select Alila, Thompson, and Joie de Vivre properties. A few days before check-in, a couple of the Thompson / Joie de Vivre properties became even cheaper than the Grand Hyatt, but I stuck with the Grand Hyatt for its location and club lounge.
Taking the Hyatt Prive program for a test drive
I'd long assumed that Hyatt Prive would only apply at properties out of my price range for cash stays, and/or only apply to inflated rates I wouldn't want to book, and/or only apply to properties I didn't want to visit, or some combination of the above. I was wrong.
Cash rates on winter weekends in New York City can often be pretty reasonable, but I think a combination of this past weekend having recently followed school holidays here in New York State and an overall drop in tourism due to uncertainty over COVID-19 led to a notable decrease in cash rates. A few Marriott Manhattan properties dipped as low as $75-$85 per night in the days leading up to the weekend, though the more desirable properties were mostly still in the $150-$200+ range.
Seeing low rates at a few Hyatt properties, I decided to Google Prive and I stumbled on this post at OMAAT and the list of included properties.
I wouldn't have expected to find the Grand Hyatt New York on the list, both because I know that paid rates at the Grand Hyatt have been very reasonable for the past couple of years and because it had been announced a year ago that this property would eventually be torn down (which hasn't exactly propped up cash rates in the interim). Interestingly, while I'd originally read that it would be torn down in 2020, I noted that a manager responded to a Trip Advisor Review saying that they are intending to take reservations through July 2022 for now. While the Grand Hyatt is the largest hotel in New York, it isn't found on services like Fine Hotels & Resorts or Chase Luxury Hotels — neither its price point nor reputation support that, so it was a pleasant surprise to find it through Hyatt Prive.
Given the "standard" rate of $129 for my dates, I figured that the Grand Hyatt would only offer the smaller $50 Hyatt Prive property credit. Wrong again: the Grand Hyatt New York includes a $100 property credit when booking through a Prive agent (with a 2-night minimum stay).
Note that there was a member rate of $127 for my dates. I was told that Hyatt Prive books into the "standard" rate rather than the member rate. Based on my final invoice, I think I actually got charged the Member rate of $127 per night, but I may have gotten lucky. At any rate, I wrote to ford@fordbtravel.com (which I got from the One Mile at a Time post) and the response I received from the Hyatt Prive agent who responded (it wasn't Ford but rather another agent) indicated that the total for 2 nights would be about $303 with taxes, which matched the total on Hyatt.com for two nights at the standard rate. I had him book it.
A day later (over a weekend), I was looking at my stay details in the World of Hyatt app and I saw a message indicating that the Grand Hyatt New York adds a daily destination fee of $40 (!!!) plus tax. I rolled my eyes hard enough for anyone nearby to hear it. That represents nearly a third of the nightly rate, which is ridiculous in my opinion. At $129, I was willing to try out the Grand Hyatt. At $169, I'd be considering different options.
I nearly canceled the reservation myself in the app on the spot, but instead I emailed the Hyatt Prive agent saying that I didn't realize they added a ridiculous destination fee and that I would need to cancel. I asked if he could do that for me or if I should contact Hyatt myself. I obviously knew I could cancel it myself; my aim in asking the agent to cancel was just to have someone at the hotel receive the email from the Prive agent telling them I was canceling because of the fee. I'll admit that it was somewhat petty, but I wanted the property to know why I was canceling.
Imagine my surprise when the agent wrote back to say this:
Hi Nicholas,

I hope this finds you well!

Thank you for bringing this to my attention.  The Hyatt Prive rate is not subject to the $40/day destination fee.  The total for your stay is $303.06 inclusive of all taxes/fees.

I will let my contacts at corporate know they need to update their confirmations for this particular property to omit this language from Hyatt Prive confirmations and I'm sorry if this caused any panic or confusion.

Please let me know if you have any questions or requests.

All the best,

Aaron
I definitely didn't have "The Hyatt Prive rate is not subject to the destination fee" on my radar of expected responses. I wrote back asking if this was unique to the Grand Hyatt New York or if Prive rates were not subject to resort or destination fees in general. Aaron wrote back to say:
This is a case by case basis and depends on the hotel. I'm not able to say as it is not clearly defined in Hyatt's terms for the Hyatt Prive rate. I know many hotels don't charge a destination fee/resort fee for Hyatt Prive rates, OR they are already included in the totals I provide my clients. It comes down to the hotel.
I was very surprised. Over a five-night paid stay at the Grand Hyatt, one would stand to save $200+ by booking the Prive rate. In my case, I wouldn't say that I saved $80 because I wouldn't have stayed if I had to pay it, but this is obviously valuable nonetheless.
Truth be told, I'd have ordinarily booked the AAA rate, which was $117, so I thought I was signing up to pay a little bit more to book through Hyatt Prive. As it turns out, that $117 is really $157 with the destination fee — so the Prive rate is cheaper.
How my benefits played out
Immediately after booking, my agent Aaron wrote to tell me that he had requested my room upgrade and would let me know when the hotel confirmed it. Within a couple of days of booking (and in advance of my stay), I had been upgraded from a 1 King bed to a 1 King Bed Deluxe. That's a very small upgrade: the 1 King Bed Deluxe was only $7 per night more expensive than the room I'd booked. In hindsight, I should have booked the King Deluxe room to get upgraded into a meaningfully better room. You live and learn. The King Deluxe room was nothing special – just a room. Actually, the first room I got was kind of dirty. I switched to a second room that only had a few dirty parts. Not kidding. I didn't have high hopes for the Grand Hyatt New York and the quality of the rooms didn't exceed them, but I don't intend for this post to be a review of the property but rather a review of the benefits. I'd recommend checking out the Andaz Wall Street or maybe the Hotel 50 Bowery or Gild Hall for what I perceive to be nicer properties that are sometimes in the same price range and should have similar benefits.
Speaking of benefits, those were solid.
Upon arrival, I received two of the following cards outlining my welcome amenities (in other words, I got this times two as a welcome amenity).
Each card had a value of 15 "points" and could be used in the 1st-floor marketplace. This could be used to put together a decent welcome amenity and one that I think I'd prefer over a plate of fruit and nuts or something that they may have otherwise sent to the room. For example, we could have had a full bottle of wine and some packaged cheese with 15 points and then used the other card to pick up a nice handful of snacks to go with it.
Hyatt's Canvas Merlot is actually a guilty pleasure of mine. I'm admittedly not much of a drinker (I only drink wine and even then usually only when I'm flying in first or business class or I'm in a hotel/airline lounge and only a few times per year). But for whatever reason, I do like the Canvas Merlot, so I was happy to pick up a bottle of it (not to consume on this trip but rather to bring home for some future occasion). While it's surely not a $30+ bottle of wine, the market had it marked at $33. I also grabbed a chocolate chip muffin. My wife got some fancy juice (that we later found costs $11 in the market), some type of chocolate pudding dessert, and a chocolate chip cookie.It was about $60 worth of stuff at the market's inflated prices. I was happy with that.
We also enjoyed restaurant breakfast each morning, which was pretty good. My wife likes Eggs Benedict, but she often finds the eggs a little overcooked. She was pleased that the Grand Hyatt New York got it spot-on.
Furthermore, breakfast benefit was generous. On the first morning, we told the waitress that our rate included breakfast and asked her what that meant since the menu didn't stipulate.
We were told that it included coffee or tea and juice plus one breakfast each. She didn't say precisely what "one breakfast" would mean, so we just ordered what we wanted: Eggs Benedict for my wife and the Bircher Muesli for me. The waitress gave us a bill to sign (with coffee and OJ and tax, it came to around $80 that first morning), but she wrote a note at the top of it indicating that breakfast was included. It wasn't until sometime before breakfast on morning #2 that I opened the card I received at check-in that outlined the benefits in more detail when I realized she may have been wrong.
Note that the card says you get a 20-point Market Voucher, but I got two 15-point vouchers (which are clearly pre-printed in 15-point denominations), so I'm inclined to think that the welcome letter could be wrong. If it's wrong about the vouchers, maybe it's wrong about breakfast being limited to two eggs? We got two breakfasts that were better than what the card suggests.
We had originally intended to eat dinner at the restaurant on either Friday or Saturday to use our $100 property credit, but we didn't end up doing that. We ordered pizza from a nearby pizzeria on Friday night. If you stay at the Grand Hyatt, I recommend Uncle Paul's.
We didn't end up having dinner on Saturday night either, so we entered breakfast on Sunday morning determined to order whatever we wanted and to let the $100 credit cover whatever isn't included. My wife had an omelet and I had the muesli again, but this time we each added an antioxidant smoothie and I had a bagel as well (in addition to coffee and orange juice for each of us). The bill at the end came to $102.34.
This time, I hadn't mentioned to the waiter that breakfast was included in our rate but merely gave him our room number. He wrote a note at the top of the bill saying that breakfast was included. Sure enough, we weren't charged anything for either breakfast apart from the tip that I wrote in.
That left us with $100 to spend from the Prive credit. Since I completed 30 nights with Hyatt last year, I had Club Lounge Access Awards in my Hyatt account. These can be applied to award stays or paid stays of up to 7 nights. I applied one of my awards to get us lounge access. As a result, we had easy access to coffee and cookies during the day and appetizers and desserts at night. On Saturday night, we ended up just eating in the club. Between some nice salad options, small sandwiches, and these mini deep dish pizzas, we were all set.
The night before they had sushi and grilled eggplant. The food was decent.
Lest you think that I went all the way to New York and only ate pizza, fear not. Part of the reason for this trip was a lunch reservation on Saturday for a tasting menu at Eleven Madison Park. Neither of us were particularly hungry for dinner on Saturday night after a fancy lunch.
And so on the way out of the Grand Hyatt on Sunday, we used the balance of our $100 credit to stock up on bagels, pastries, drinks, and snacks in the market for the ride home.
For those extra curious about details, note that the $100 Hyatt Prive credit is only meant to cover food and drink in the market and restaurant. We didn't realize that it could only be used toward food and we rented a movie on Saturday night in an effort to put the credit to use (don't get excited, we rented a Hollywood movie. With a 2-year-old at home, we haven't been to the movies in a couple of years and were happy to kick back and see one of the many movies we've missed, in this case Bombshell). On Sunday morning, I checked on my bill and the agent explained that the credit is only meant for food and beverage, but she removed the movie anyway. She also told me that tips in the restaurant are not normally covered by the credit, but she removed those as well. Note that she removed those charges proactively without me asking her to do so and just explained how it should work for next time. I thought that was great service.
Was booking through Hyatt Prive worth it?
Even though we didn't make use of the $100 credit as well as I intended on this trip, I think the Hyatt Prive booking was well worth it. While my breakfast needs are met with a club lounge, my wife is always happy to order eggs the way she likes (and indeed I think most people would far prefer restaurant breakfast over club lounge breakfast). Especially given that on the second morning we had orange juice, coffee, smoothies, and I added a side dish and it was still all included, I was quite happy.
I further think that the confirmed room upgrade can be a great benefit (see the next section). We also arrived at the hotel ahead of check-in time and had no trouble checking in early despite a line of people waiting for rooms (note that one of the benefits is early check-in as early as 9am subject to availability). Finally, the fact that there was no destination fee on the Prive rate is terrific. I'd never book this property on a cash stay if I saw that fee. Not having to pay the fee made this a win in my book.
My next Hyatt Prive stay may be even better
I have an upcoming need for a 1-night stay in Washington, DC. The Park Hyatt is $199 for the night I need. While there are some other options in the area that would suit me well enough for around $150 before tax (or I could use a Hyatt Cat 1-4 certificate at a different property), I figure that I'll likely spend at least $50-$60 on dinner that night if I stay somewhere else (as I'll be with my wife and son). Therefore, getting a room at the Park Hyatt with free breakfast, some type of welcome amenity, late checkout (at least 2pm given my Explorist status, but possibly 4pm via Prive), and a $100 credit towards dinner in their restaurant (which lost its Michelin star in October but I assume is still above-average) for $199 plus tax sounds like a deal to me.
Furthermore, my confirmed upgrade was a kinda suite deal. That's because I booked the entry-level 1 King Bed room and the next category up is a Junior Suite. I wasn't sure that I'd get a confirmed upgrade to that room as I didn't think the Prive benefits included an upgrade from a regular room to a suite. Is a Junior Suite really a suite? It's just a bigger regular room in my book, but at any rate I am pleasantly surprised that I was confirmed in a Junior Suite 2 days after booking the standard room.
That ought to easily give me the space I need for a pack and play. For less than the Hyatt Place  by the White House and only $15 more than the Hyatt Place by the US Capitol, I'll be happy with the Park Hyatt.
It also made me realize that I could have potentially done better at the Grand Hyatt: had I booked the 1 King Deluxe for $7 per night more, the next room category up would have been a Junior Suite.
Bottom line
I'll offer a separate bottom-line review of the Grand Hyatt New York following the format that Greg has laid out for hotel reviews, but with this post I wanted to outline the awesome benefits of Hyatt Prive. I will not get to Globalist status any time soon; while I have been fortunate to enjoy Globalist perks thanks to Guest of Honor stays, I'll be on the lookout for opportunities where room rates are cheap and I can leverage Prive for outsized value. For relatively cheap paid stays, the value of a confirmed room upgrade and $100 property credit exceed Globalist benefits and you may also get resort/destination fees waived and early check-in or late check-out. This is going to be a no-brainer when I'm looking at future stays. In my opinion, it's even more of a no-brainer for someone chasing Hyatt status but not there yet: buy yourself the benefits of being a Globalist before you even get there and without spending much more (or maybe even spending less).
A side benefit of the Grand Hyatt New York: It's within walking distance of the New York Yacht Club. While your Niue Yacht Club Membership isn't technically enough to get you into the club, the nice gentleman at the door did still let me in to the Model Room, and it was gorgeous. You can see pictures and a video on their website.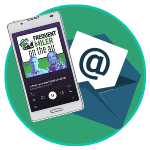 Want to learn more about miles and points?
Subscribe to email updates
 or check out 
our podcast
 on your favorite podcast platform.