This week's Frequent Miler on the Air Main Event was all about Citibank: does the ability to redeem Shop Your Way points for gift cards Sears-iously make ThankYou points any stronger? Is the Double Cash now the ideal starter rewards card because of this redemption? Greg argues yes, but I temper his enthusiasm with a dose of rationality. Also on this week's episode: how mattress run-worthy is Marriott's new targeted promo, which credit cards to use to accelerate retirement savings, and more. Watch, listen, or read on for more from this week at Frequent Miler.
FM on the Air Podcast
For those who would rather listen than watch, the audio of our weekly broadcast is available on all popular podcast platforms, including:
You can even listen right here in this browser:
If you can't find the podcast on your favorite podcast platform, send us a message and let us know what you'd like us to add.
This week at Frequent Miler:
Has Citibank Sears-iously improved?
Greg got way more excited about this than I did, and I let him know why I was less enthusiastic on Frequent Miler on the Air. I think that if your cup runneth over with ThankYou points, this is a good way to get acceptable value out of them. But I can't get very excited about redeeming points at a value of 1.2c each for Hotels.com gift cards when those gift cards can regularly be purchased for 10-20% off of face value. Walmart may be a solid option, but the rest would be a pass from me. On the other hand, in this post, Greg tells you why this option is significant to him.
Again, Greg got very excited about the ability to redeem Shop Your Way points for gift cards and re-published our guide to the Double Cash card. On Frequent Miler on the Air, I conceded that the Double Cash and Rewards+ cards make a fantastic no-fee card combination, but I don't think these gift card redemptions are the key strength that makes it a terrific combo. Don't get me wrong — I see where the gift card angle makes the Double Cash more valuable in some scenarios, but since you can buy many of the available gift card brands at a discount, I find it a stretch to say that Double Cash rewards are worth quite 2.4%. When you add the complexity necessary to get a bit more than 1c per point in value, I'm less sold on the huge-ness of the new gift card redemption. Is it good? Sure. Just not quite 2.4%.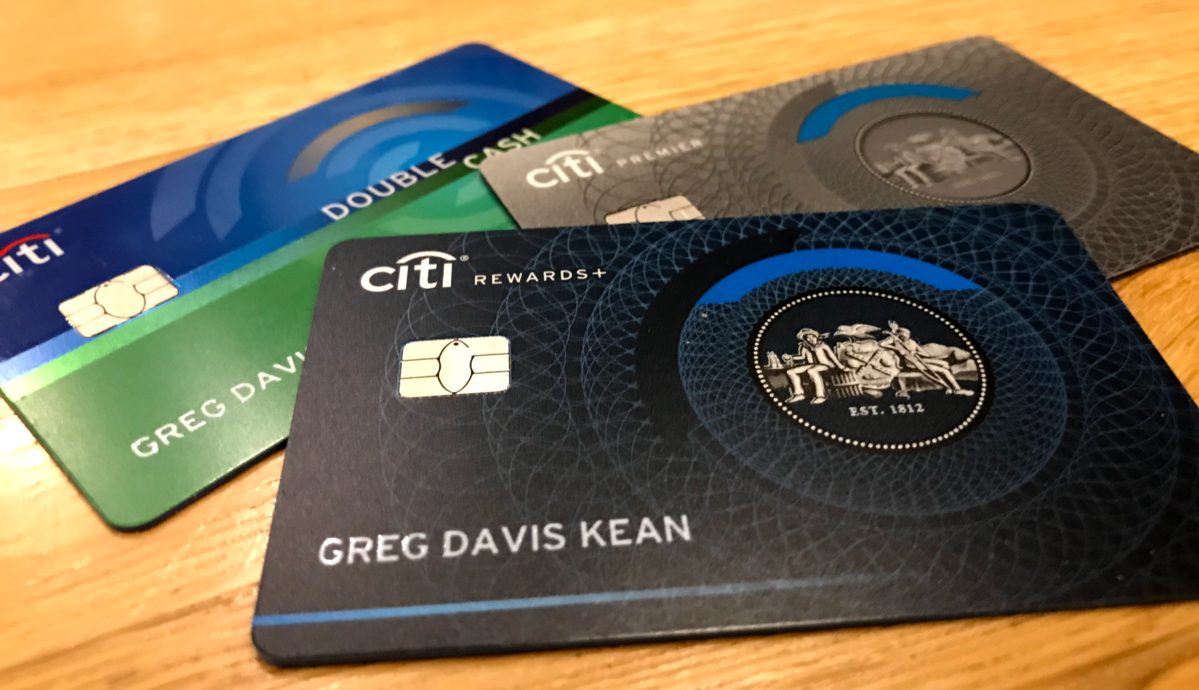 Don't be thrown by the title: I'm a fan of Citi ThankYou points. However, in considering a question from a reader, I realized that they just don't offer a compelling reason to branch out if you're already invested in Amex and Chase. Citi can offer a good chance to pick up a bonus and pad your balances from other currencies, but in a time when your next booking might be a distance in to the future, it seems that now is a time to leave Citi be if you're not yet in the ThankYou points ecosystem.
In credit card spending:
I'm not someone who chases airline elite status and I'm even less inclined to go after Delta status given how rarely I ever fly Delta, but every time Greg does a post like this it feels like it makes sense to spend your way to Delta status. If he's able to convince me that maybe it's not such a bad idea, then you should definitely read this one if you live near a Delta hub and can handle some heavy spend.
I didn't see this one coming despite several tips from readers: Chase is allowing Ritz cardholders to apply 2020 travel incidental credits to restaurant and grocery purchases from 7/1/20 to 12/31/20 (they've just for some reason held off on letting cardmembers know!). Still, this is very good news that will feel overdue for Ritz cardholders.
You might ordinarily think that 5x times two is worth more than 9x, but in this case you   wouldn't be right. Double dipping Whole Foods right now is the play for those who can. See this post for more on how I double dipped the bonus category.
How perplexing is it that Radisson decided to open their Maldives property now? Still, that gives Radisson Rewards a crown jewel for which too strive (While Radisson is known to have some pretty nice properties in Europe, they are pretty weak in the United States). Suddenly the credit card might be a bit more interesting if you're looking to manufacture a bunch of free nights in paradise. Personally, I'd not plan a trip around this place until we see some more reviews — and given the current environment, that might be a while.
Other updated resources:
The Deal of the Week
The deal of the week was without a doubt the DoorDash deal for $20 off of $20, which was so popular that it got pulled early. This week was otherwise light on great deals, but if you're looking for an interesting one to consider for the future, check out how you can now Earn status with award tickets & other Virgin Atlantic changes. While that isn't a right now sort of deal, the ability to mix award flights and credit card spend might make Virgin Atlantic elite status more interesting down the road.
---
That's it for this week at Frequent Miler. Check back soon for our week in review around the web and this week's last chance deals.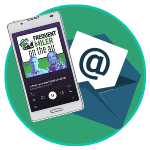 Want to learn more about miles and points?
Subscribe to email updates
 or check out 
our podcast
 on your favorite podcast platform.