When opportunities arise to purchase elite qualifying miles, should you go for it?  How do you know if it's a good deal?
Background
Delta is running a promotion through December 30th in which they are allowing people to buy elite qualifying miles, with prices between 9 and 11 cents per mile.  Should you do it?  Is it a good deal?
Note: Delta refers to their elite miles as MQMs (Medallion Qualifying Miles), but since many others use the term "elite qualifying miles", I'll stick with that.
Elite qualifying miles (EQMs) are completely different from the regular kind of miles that can be redeemed for travel.  EQMs can't be traded for anything at all.  Instead, they are used to earn airline elite status.  Typically, airlines require you to earn 25000 EQMs per year to reach the lowest level elite status, 50,000 per year to reach mid level status, and 75,000 to 125,000 to reach upper/top level status.
The Value of EQMs
It is extremely difficult to determine the value of EQMs in any broad way.  With most airlines, EQMs don't roll over from year to year.  So, if you collect 25000 EQMs in a year, then each EQM has measureable value since it got you to elite status.  If you collect something short of that, say 24000 EQMs in a year, then the value is essentially zero since the miles didn't get you to elite status and you will loose them all at the end of the year.  An exception to that is if you are trying to get to lifetime "million miler status" with an airline, then those lost EQMs at least do count towards that goal.
See why this is hard?
In other blogs I've seen people estimate that low level status is worth $400 to $500, mid level status is worth $900 to $1200, and top tier status is worth $2800 to $3500.  I see these as useful benchmarks as long as you keep in mind that elite status is worth nothing at all if you don't fly!  The more you use your elite status benefits, then the more it should be worth to you.
EQM Fair Pricing
Another way to look at this is to determine the going rate for buying EQMs.  Just as I published fair trading prices for redeemable points and miles, we can use similar techniques to determine fair trading prices for EQMs.  This won't tell you how much value you'll get from EQMs, but it will give you an idea of whether or not you're getting a good deal if you do buy them.
There are two usual ways to "buy" EQMs.  One is to fly.  Many people do "mileage runs" where they fly for the sole purpose of earning EQMs.  Another option is through credit card spend.  There are several credit cards that will award you with EQMs when you reach certain high level spending targets.  Let's look at the trading price of each approach:
Mileage Runs:
Mileage runners look for opportunities to get the most EQMs for the smallest price.  A great mileage run is considered to be one in which the cost per EQM is 3 cents or less.  It is not easy to find deals like that, however, so let's set the benchmark at an easier to achieve 6 cents per EQM.  This does not mean, though, that the going rate for buying EQMs through mileage runs is 6 cents per EQM.  The reason is that mileage runners also get redeemable miles from those runs.  Since elite flyers get bonus miles, let's assume that, on average, a mileage runner will earn 1.5 redeemable miles for each EQM.  Since the average fair trading price for redeemable miles is about 1.3 cents each, that means that the mileage runner earns roughly 2 cents in the form of redeemable miles for each EQM earned.  So, going back to the 6 cents per EQM estimate, if we subtract the 2 cents worth of redeemable miles, we get to a fair trading price of 4 cents per EQM.
Credit Card EQMs
Now let's go back to credit cards that earn EQMs for reaching large spending thresholds.  The number of EQMs one can earn ranges from .2 to .5 per dollar spent.  For the purpose of this analysis, let's split the difference and say that it is possible to earn .35 EQMs per dollar spent on certain credit cards.
In previous posts, I've pointed out that when you put spend on a point earning credit card, you are giving up the 2% back you could get if you put your spending on a 2% cash back card.  So, when you put your spend on an EQM-earning credit card, you are essentially paying 2 cents per dollar in exchange for the bonus miles and EQMs you get in return.  Since the average fair trading price for redeemable miles is about 1.3 cents each, we can say that the difference between 1.3 cents and 2 cents is the price you pay for EQMs.  Since, on average, these cards deliver .35 EQMs per dollar, we can divide the cost (.7 cents) by the EQMs (.35) to get to a fair trading price of 2 cents per EQM.
Conclusion
The calculated fair trading price for EQMs in this analysis ranges from 2 to 4 cents per EQM.  Since it can be quite difficult to reach the high spend requirements of EQM-earning credit cards, I believe that it makes sense to split the difference between the two approaches and state that the fair trading price per EQM = 3 cents.
Now, let's get back to the original question: is Delta's "Buy MQM" promotion a good deal?  The answer is no.  However, it is clearly too late in the year to start running up credit card spend, and it's getting near the end of mileage running opportunities, so it might still make sense for you.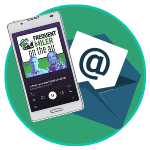 Want to learn more about miles and points?
Subscribe to email updates
 or check out 
our podcast
 on your favorite podcast platform.