Update: This post references a card offer and benefits that have since expired. See our Best Offers page for current offer information.
Yesterday I called Barclaycard to see if they would offer me a retention bonus for keeping my Arrival Plus card another year.  The card's $89 annual fee recently came due and I was hoping that they would offer to waive that fee (see "Cancelling my favorite cards").  The account specialist I spoke with said that there were no offers available at the current time.  This made me think that there was a chance that offers would be loaded into the system later.  She didn't think that a flat out retention offer was likely to come up, but she did mention that there are often offers of either 1,000 points or 10,000 points for downgrading to the no-fee Arrival card rather than cancelling.  At the moment, only the 1,000 point offer was available.  Since 10,000 points are worth about $110 in travel expenses, I decided it would be worth calling again in the future.
I confirmed with the account specialist that I had until the end of March to cancel and get my annual fee back (60 days from the date that the annual fee posted).  And, I asked her what would happen if I first paid the annual fee with points and then cancelled or downgraded.  She checked with her manager and then told me that the annual fee would be reimbursed to my account.  In other words, this is a one-time option for converting points to cash at their full travel redemption value.  I may need to explain that last sentence… When redeemed for travel expenses, or the card's annual fee, points are worth 1 cent each and you get a 10% point rebate.  That makes points worth about 1.1 cents each.  When redeemed for cash back instead of travel, points are worth only half a cent each.  So, if you prefer cash back, but still want 1.1 cent in value, you have to resort to goofy approaches like this one: pay for the annual fee with points before downgrading the card.
To cover the card's annual fee, I applied 8900 points to the statement charge.  Then, as expected, I immediately received the 10% rebate: 890 points.  In total, it cost 8,010 points to cover the annual fee.  This had me rethinking a bit whether I should really cancel this card.  Since the card earns 2 points per dollar for all spend, I could earn enough points to cover the annual fee each year with just $4,005 in spend.  That wouldn't be too difficult, but it would mean lost opportunity of spend on other cards.  If I were to spend the same amount on a no-fee 2% cash back card, I'd earn $80.10.  Or, if I used the same spend to meet minimum spend requirements for a new credit card with a sizable bonus, I would earn substantially more.
Because I'm fond of the Arrival Plus card, I tried to think of other ways to justify paying the annual fee.  What if I redeemed enough points each year such that I could use the accumulated 10% rebates to cover the annual fee?  That way, the card would be equal to or better than a no-fee 2% cash back card.  In order to earn 8,010 points via 10% rebates each year, one would have to redeem 80,100 points per year. To earn that many points, one would have to spend $40,050 per year.  That's the break-even point when comparing a no fee 2% cash back card to the Arrival Plus card.  And, it assumes that you have enough travel expenses to get full value, including the 10% rebate, from your Arrival points.
For me, $40,050 is too much spend to commit to just to make the card break even with a 2% cash back card.  So, rather than try any harder to convince myself to keep the card, I put a reminder on my calendar to downgrade the card in late March.  If I'm lucky, maybe I'll be offered 10,000 points for downgrading rather than cancelling.  Regardless, by downgrading to the no fee Arrival card, I'll keep my remaining points alive and I'll still be able to redeem for travel at 1.1 cents per point.  And, while the no fee Arrival card doesn't offer 2X for all spend, it does offer 2X for travel and dining.  My strategy will be to use it solely for travel expenses so that I can always get full value from points earned.  And, at some point in the future, I'll try my luck at applying for the Arrival Plus 40,000 point offer once again.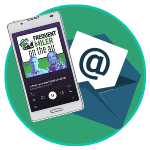 Want to learn more about miles and points?
Subscribe to email updates
 or check out 
our podcast
 on your favorite podcast platform.