Note: This post is the second installment in a series about business class awards to Europe for less than 100,000 miles. The first post goes over Korean Air awards and can be found here.
Avoiding Fuel Surcharges To Europe with ANA
What if you could pay a few more miles for business class awards to Europe but avoid paying those hefty fuel surcharges that Korean Air levies? I think more than a few of us would cough up an extra 8,000 miles if we could avoid $1,000 in fuel surcharges. All Nippon Airways (ANA) is a great airline that flies no flights between Europe and the US. Yet their award chart to the US is pretty stellar and, unlike with Korean Air awards, it's possible to dodge fuel surcharges with some of their partners for business class awards to Europe.
ANA is part of the Star Alliance and has access to quite a bit of space headed to Europe and back. They charge only 88,000 miles to go from anywhere in the US (except Hawaii) to anywhere in Europe (including Canary Islands and a few other spots that aren't in Europe). Other Star Alliance airlines like United and Air Canada charge 120,000 – 140,000 and 110,000 – 115,000, respectively for the same Star Alliance partner business class flights to Europe (United charges more for flights on Star Alliance partners than for United flights and Air Canada divides Europe into 2 zones with different pricing). So again you are saving a lot of points by using ANA to book rather than some of the other Star Alliance airlines.
Jedi Mind Tricks To Avoid Surcharges

Given that ANA has partnered with Star Wars TM to design some of their livery you might expect that the best way to avoid fuel surcharges would be to tell the agent that "these aren't the fuel surcharges that you're looking for." That may or may not work, depending on your skill level, so I have compiled a list of carriers that have no fuel surcharges with ANA, no mind tricks necessary.
No Fuel Surcharge Carriers for ANA Awards (airlines that fly from the US to Europe are in bold):
Air Canada
Scandinavian Airlines (Note: thanks to Kate and several other readers for bringing this to my attention)
Air China
Air New Zealand
Avianca
Copa Airlines
United
In addition to having several no-surcharge partner airlines ANA also has a few airlines that they charge low fuel surcharges with.
As you can probably see from the above lists, the only surefire way to avoid fuel surcharges when booking business class awards to Europe with ANA is to fly United, Air Canada or Scandinavian Airlines. That may not be everyone's cup of tea, so I also included a list of carriers that they charge limited fuel surcharges on, most of which I would personally rather fly than United.
Low Fuel Surcharge Carriers for ANA Awards (airlines that fly from the US to Europe are in bold):
ANA
Asiana
LOT Polish
Turkish (kinda)
Keeping it in the Extended Family
Family is very important in Asian cultures and nowhere is that more apparent than when you are trying to book an award ticket. Much like Korean Air, ANA publishes a list of eligible family members that you may purchase an award ticket for. Unlike with Korean Air, they do not require you to furnish proof of this relationship before they will issue the ticket.
I have never encountered an instance where any of my clients have had to provide any sort of proof with regard to their relationship to the other traveler on their itinerary. You will have to register your travel companion in order to issue a ticket for them, but as I said, I've never had them request any additional documentation.
Routing Rules and Stopovers

One of the lamer rules regarding ANA Mileage Club awards used to be that the only way you could get a stopover on a round-trip flight is if your itinerary originated in Japan. Thankfully, they have eliminated that requirement and now you can have both a stopover and two open-jaws on your round-trip ticket.
For Star Alliance partner awards with ANA, all flights must be round-trip. What's interesting is that the definition of "round-trip" that ANA uses simply states that the award must begin and end in the same region. There are a couple ways to get around this particular hurdle, though neither of them offer that much of a discount over just paying the return ticket price and not flying the return segment. For the purposes of this article I was unable to get the computer to cooperate with my scheming for flights to Europe and back so I won't really waste any digital ink on covering it in this article.
If you are interested in using their round-the-world award chart to effectively create a "one-way" award that is cheaper than just paying for the round-trip award and not flying the return then Lazytravelers does a good job covering that hack in a fair amount of depth here. Be forewarned that even Andy's best example still has you paying 82% of the round-trip mileage cost. So in reality you will very likely find much better value in just booking with a different Star Alliance partner that allows one-way awards for half the cost of a round-trip.

Award Holds, Change Fees and The Booking Calendar

It used to be the case that if you had the miles in your account then ANA would let you hold an itinerary for 24 hours. As of late, agents have not been cooperating with my requests to hold award tickets even when the account has all of the miles necessary to ticket the award. So at this time it appears that award holds for partner awards with ANA are not possible.
A great feature of ANA awards is their low award change fees. They charge only 3,000 miles to cancel and refund an unused partner award. They also allow you to change the date and/or time of your reservation for no additional fee. The negative here is that you can't change the carrier, routing, origin or destination on a partner award ticket. Instead, you will have to cancel the reservation, incur the 3,000 mile cancellation fee, and then make a new reservation. This strategy can be dicey if you had hoped to include some of the original flights from your previous reservation in your new reservation, as there is no guarantee that those seats will go back into award inventory.
One additional advantage to using ANA miles that increases their value but doesn't get much discussion is that ANA opens their award booking calendar 365 days before departure. That is before any other airline and it means that, if the seats have been loaded into inventory, ANA members will get first crack at Star Alliance award space. This can be huge when you are trying to score business class seats to Europe for the Summer months or when you are trying to find seats for larger groups of travelers. Keep in mind that not all carriers release seats into award inventory at 365 days out, but for those that do, ANA gives you an edge in booking those award seats.
Earning Those Miles
ANA is a transfer partner of both American Express Membership Rewards points and Starwood Preferred Guest Starpoints, both of which are solid options for building up your balance of ANA miles. Keep in mind that transfers from both programs to ANA are not instant and it usually takes 72 hours or more for the miles to appear in your ANA account.
Miles in your account will expire after 36 months and additional activity will not reset the 36 month counter. This is a little frustrating as the slow transfer times from Starwood and American Express means that those award seats you just found might disappear before your points land in your ANA account. Your first instinct might be to have a nice little stash of ANA points ready and waiting for when you want to book your trip, which isn't a bad strategy overall, except that it means that your points will be locked into one program, which can devalue at any time. Further, those points will disappear after 36 months, regardless of additional account activity.
ANA also has its own co-branded credit card with an abysmal sign-up bonus of half of a ham sandwich on rye or something equally not worth your time (5,000 miles after first purchase, $70 annual fee). I would only apply for the ANA card if I had first applied for every other credit card on earth and I wanted a sandwich.
Searching For Award Space
Japan prides itself on both its efficiency and getting you to eat fish without actually cooking it and their search engine is both efficient and slightly fishy. It typically finds the same award space as other Star Alliance search tools but some of the time it will refuse to find certain flights or it will only see them when you search for the legs independently. After finding space on all the segments, when you are assembling the award segment-by-segment, it will omit some flights that have available seats from the search results. This is annoying to be certain and the only way around it is to call in and have an agent ticket the award. In my experience agents have been able to see the space and ticket the award without any issues.
That being said I will usually search for Star Alliance award space with United's tool or with the Aeroplan website. The reason being that they are better at putting together routings that require more than one-stop and have more handy calendar views that allow me to get a better idea of what award space is looking like around my target dates.
Actually Booking The Award
The best tool on their site is definitely their multi-city tool. If you try simply using the round-trip award booking tool then more often than not it will omit some results. If instead you find the seats with United or Aeroplan's site first and then recreate the itinerary by entering each segment individually using their multi-city tool you will have much better luck.
When itineraries get too complex, involve more than one open-jaw, or sometimes for no apparent reason at all, the multi-city tool will fail and you will have to call in to book the award. Their agents are solid and will be able to put the award together and book it for you. The booking process can be a little strange for ticketing the award over the phone as agents will often put the award together and then call you back within 24 hours to get your payment information and ticket the award.
Recap
ANA partner awards to Europe represent a great value and are one of the cheapest ways to get business class awards to Europe and back on miles. They have access to award space from all of the Star Alliance carriers, which means that award space can be quite good, especially if booking far in advance. Despite the cost in miles being quite low, ANA does pass on fuel surcharges, so it is best to select a no-fuel-surcharge or low-fuel-surcharge airline when selecting which carrier to fly across the pond (e.g. Air Canada, United, Scandinavian or LOT Polish). ANA's inexpensive award cancellation and redeposit fees, as well as their early access to the award booking calendar, makes the program even more valuable when compared to competing Star Alliance programs. ANA specifies that you may only book award tickets for certain members of your family, but, unlike Korean Air, does not request verification of your relation prior to ticketing. They are a transfer partner of both American Express and Starwood Preferred Guest and also have their own co-branded credit card. All of these factors combine to make ANA awards to Europe one of the best values for award tickets to Europe.
Happy Hacking!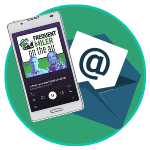 Want to learn more about miles and points?
Subscribe to email updates
 or check out 
our podcast
 on your favorite podcast platform.