Update 3/13/20: Running With Miles has reported an awesome change of heart from Hyatt: they will delay the introduction of peak and off-peak pricing for award stays until 2021. Those changes were set to go into effect on March 22nd but surely in light of reduced demand across the board Hyatt has decided to delay the introduction. Furthermore, only five properties will change categories this month.
Direct link to more information
The five hotels which will change category on March 22nd are:
Parky Hyatt Mallorca – From Category 6 to Category 5
Hyatt Centric Park City – From Category 6 to Category 7
Park Hyatt Shenzhen – From Category 4 to Category 5
Alila Yanshuo – From Category 4 to Category 5
Park Hyatt Ningbo – From Category 3 to Category 4
At first glance, those five changes look fairly inconsequential for most US-based members.
The delay in the introduction of peak and off-peak pricing is likely good news for most of us as we have assumed that high-demand properties will likely see a lot of peak pricing. Of course, for those who were hoping to qualify for Globalist status with off-peak Category 1 stays, this means you will have to wait until next year. That said, Hyatt's announcement about COVID-19 fee waivers (see our Coronavirus cancellation policies complete guide) notes the following:
Given the quickly evolving nature of the situation, it is simply too early to suggest revised elite tier qualifications and award expiration beyond members in Asia Pacific. However, we know that adjustments will need to be made, and we are committed to communicating these as soon as we can.
In other words, we will likely see reduced status qualification requirements this year. That could be great news for World of Hyatt credit card holders.
Read on for our original post with more information about peak and off-peak pricing:
~
Hyatt announced a couple of significant changes today. First, starting in March 2020 Update: 2021, they will introduce peak and off-peak pricing on all types of redemptions (standard rooms, club rooms, suites, etc). They will additionally introduce the ability to redeem points for dining & spa experiences on-property at potentially much better value if you're spending a lot at once. While I'd label the changes as "less bad than I was expecting", these are clearly still a net-negative. You can read Hyatt's announcement of the changes here.
You have three months until 2021 before this takes effect
On the bright side, Hyatt is giving several months of advance notice before these changes take effect, with the new pricing set to debut in March 2020 2021. That gives you a few months to take advantage of the current model before peak pricing makes some properties more expensive.
Further, if you book a hotel now and the rate changes to off-peak in 2021, Hyatt says that they will automatically refund the difference in points between what you paid and the new rate. If you book a property that later invokes peak pricing, you will keep your booked points rate provided you don't make any changes. Changing or re-booking your reservation after the introduction of peak and off-peak pricing 2021 will mean that the new rules will apply.
So the moral of the story here is that you have until next year to lock in current standard award pricing and you won't be losing out if your chosen property ends up with off-peak pricing since you'll get the difference back. Just do your best to solidify plans before March so you don't have to make changes after peak pricing takes effect. My advice would be to book consecutive one-night reservations rather than a single multi-night reservation. This way, if you need to change your arrival or departure date, you can simply cancel the nights you don't need rather than making a change that causes your award to re-price.
Peak and off-peak standard room awards
Hyatt's award chart will now have 3 redemption levels of each category: off-peak, standard, and peak. The variance doesn't look bad on the surface, differing from current rates by 1,500 to 5,000 points. To put it simpler, in peak season the most you'll pay is an additional 5,000 points per night. Here's the new chart for award nights (at this link you can find the same type of chart for standard suites, premium suites, club rooms, etc).
Taken out of context, the changes don't look awful. If you're a percentages person, a 30% increase for Category 1 peak pricing looks large, but given the relative ease of earning Hyatt points and the standout value that will probably still be present at Category 1 peak pricing, it's hard to get too riled up. Further, with the very top tier increasing 12.5%, it's not quite on par with the recent Best Western Rewards devaluation (which saw some properties double in price at the top end). Honestly, I've expected a Hyatt devaluation at some point and given their really nice award chart that has remained fairly static (the addition of some 40K SLH properties notwithstanding). I would have bet on a bigger devaluation that didn't include the opportunity to get some properties for 3500 points per night.
However, the problem with this change is that Hyatt is setting no minimums or maximums in terms of the number of peak or off-peak nights. In other words, a property like the Andaz Maui, which already games the system by making award nights as difficult as possible to redeem, could potentially be at "peak" pricing 365 days a year. What I (think I) like even less is that peak and off-peak pricing will be determined by the geographic market, with all hotels in the market adhering to peak or off-peak pricing at the same time. That's a bummer to me for two reasons:
It makes the distinction clear that this is about peak pricing rather than peak season for a particular property. That's not altogether surprising given that Hyatt hasn't had significant changes to the award chart in years, but it's still disappointing to members.
It means that properties that may be in a less popular part of town or a lower-level brand may still end up with peak pricing even when not particularly busy (if the larger / more expensive properties want to opt for peak pricing).
Really, those two points are one and the same. I think of properties like the Hyatt Place Waikiki or some of the Hyatt properties around Chicago that are regularly available at low redemption rates. At times when the flashier Hyatt properties in the market are busy and lobby Hyatt for peak pricing, that same peak pricing is going to apply even at properties that may not be as busy. For example, during the weekend of the Chicago Marathon, the Hyatt Regency McCormick Place in Chicago will surely want peak pricing (since McCormick place is home to the marathon expo), but I don't imagine that the Hyatt Regency Schaumburg is nearly as busy that weekend. I don't know that one Hyatt will be able to sway the entire region in terms of when the peak and off-peak calendars will be set, but I have to expect that a Park Hyatt's input will have more sway than a Hyatt Place.
Those who travel during shoulder seasons may see some better values here (though I'd guess that in many cases, room rates during the off-peak pricing periods may not represent a great value for your points). Time will tell.
On the positive side, Hyatt says that peak and off-peak pricing will be shown as soon as rooms become bookable and will not change or vary, so properties will need to commit a year in advance to the peak and off-peak calendars.
Using points for experiences might get better
Those who would like to use points for dining, spa credits, and more experiences may be happy to see the possibility to get north of 1.5c per point in value beginning in January 2020. In order to get the best value, you'll need to redeem 65,000 points for $1,000 in dining & spa credit. Here's the new chart:
While that's a lot of points to spend for the highest redemption rates, those who might otherwise consider redeeming points through the Chase portal for 1.5c each might be happy to turn a trip at any Hyatt property into an all-inclusive-like experience. I could see this being a particularly attractive redemption for those looking to stay in markets where dining and spa experiences are particularly expensive, like at the Park Hyatt Maldives. If you're considering a trip to a property like that, you're probably going for more than 2 or 3 nights and therefore will likely be looking at a dining bill of $1,000 or more. Redeeming points to cover it may certainly be attractive, particularly to those who value the joy of free.
On the other hand, at the bottom end, the value is a paltry 1c per point — not enough to make it worthwhile to redeem 1,000 points for a $10 credit in my opinion (and certainly not to transfer Ultimate Rewards points rather than redeeming them for a statement credit to cover the charges).
Free night certificates are now more valuable
One particularly bright note is that free night certificates become potentially more valuable given the new peak and off-peak pricing. That's because a Category 1-4 or 1-7 certificate will continue to be valid at all properties in those categories, regardless of whether pricing is off-peak, standard, or peak. That means your Category 1-4 certificate could buy you an 18K peak night. Some will tell me that it's a stretch to call them more valuable since they will continue to buy you the same hotels that they have before March 2020, but on the other hand they will save you 18,000 points on nights when peak pricing is in effect. It's a relief that those certificates will not lose their value.
Bottom line
I have to give some credit to Hyatt here: while I'm not excited about the devaluation, it isn't as bad as I'd have expected and we have a few months' notice. On the other hand, I think the devil is in the details; the fact that an entire geographic region could be at peak pricing literally every single day is a big time bummer that means this could be more of devaluation than it appears on the surface. Still, in those markets where demand is truly at a peak year-round, I expect that even at a few thousand points more per night most Hyatt hotels will be worth the award price. If this makes award availability any easier to come by, it may be a win in that regard as well.
H/T: One Mile at a Time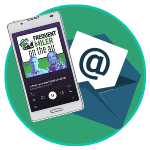 Want to learn more about miles and points?
Subscribe to email updates
 or check out 
our podcast
 on your favorite podcast platform.