Update 11/30/23: I just had the opportunity to meet with World of Hyatt management at Hyatt's headquarters in Chicago and learned that true integration (
not just that gift card stuff
) is expected "early next year".  I've added a section to this post with the few details I know at this time.
Points and miles make it possible for ordinary people to experience extraordinary things.  For me this has meant flying some of the most luxurious flights imaginable (such as Etihad Apartments), and staying in wonderfully luxurious hotels and resorts (such as Ventana Big Sur or even Necker Island).  These are crazy-expensive experiences that I would never pay cash for, but they are accessible to those with points.  On the luxury lodging side of things, World of Hyatt has been my go-to program ever since IHG, Hilton, and then Marriott moved to dynamic award pricing.  Dynamic award pricing means that the top-end most expensive hotels can sometimes charge nearly unlimited numbers of points.  Hyatt, meanwhile, has kept their award chart and so there's a cap on award pricing.  Even the most expensive Hyatt hotels (not including some all-inclusives that have their own award chart) won't charge more than 45,000 points per night for a base room.  And this is why I'm super excited about Hyatt purchasing Mr & Mrs Smith…
Integration Info (Added 11/30/23)
At a meeting with World of Hyatt management on Nov 29, 2023, I learned the following:
Hyatt expects to integrate "100's" of Mr & Mrs Smith properties by early 2024.
Integration will be much tighter than with their SLH partnership
There will be some form of on-property elite recognition, but

don't

expect to be able to apply Suite Upgrade Awards.
We were also told that the collection of Mr & Mrs Smith hotels is very highly curated.  Specifically, we were told that 80% of hotels that apply to join Mr & Mrs Smith are turned down.
My take:
True integration coming: It's a relief to learn that the gift card approach to integration is just a stop-gap.
April 1 2024 integration likely: Given that the gift card integration ends March 31, 2024, I'm willing to go on the record that "early 2024" integration means April 1, 2024.  Or, at least, that's their target date.
Tighter integration than SLH: This is exciting for a guy who has top-tier Globalist status, but may be disappointing to those with lower or no status.  The SLH partnership offers free breakfast to everyone who books through Hyatt.  I expect that free breakfast will only be offered when the guest has Globalist status.  That said, I bet a large percentage of Mr & Mrs Smith properties provide free breakfast to all guests, so that probably won't change.
Is the SLH partnership doomed?  This is just a question in my mind at this point.  I don't know the answer.
The original post follows…
Hyatt to acquire Mr & Mrs Smith
Last week Hyatt announced the agreement to purchase Mr & Mrs Smith:
CHICAGO (April 28, 2023) – Hyatt Hotels Corporation (NYSE: H) and Mr & Mrs Smith today announced an agreement for a Hyatt affiliate to acquire London-based Mr & Mrs Smith, a platform offering direct booking access to a carefully curated and growing collection of over 1,500 boutique and luxury properties in some of the world's most desirable locations. Hyatt will acquire 100 percent of the asset-light Mr & Mrs Smith platform for an enterprise value of £53.0 million in cash consideration.
Mr & Mrs Smith isn't a hotel chain.  They don't manage any properties.  Instead, Mr & Mrs Smith is a hotel booking platform that specializes in boutique luxury hotels.  It's like a luxury hotel travel agency.  Hotels booked through Mr & Mrs Smith provide an extra perk for your stay such as a bottle of champagne, a free massage, a picnic lunch, etc.  Properties bookable through Mr & Mrs Smith are also bookable through other channels.  I imagine that it is always possible to book these hotels directly and often possible through third party travel agencies (like Expedia), and sometimes through other similar platforms like Small Luxury Hotels of the World, Preferred Hotels, etc.
What will this mean for Hyatt members?
We really don't have any details yet about what this acquisition will really mean, but there are some clues in the announcement:
The transaction is anticipated to close in the second quarter of this year, subject to customary closing conditions. At a later date following the closing, Hyatt plans to unveil direct booking access to properties within the Mr & Mrs Smith platform through Hyatt's distribution channels, including Hyatt.com and the World of Hyatt app. The anticipated move will have the potential to unlock access to more than twice the number of global boutique and luxury properties within Hyatt direct booking channels, and Hyatt is exploring ways to enable World of Hyatt members to earn and redeem points across eligible hotels in the Mr & Mrs Smith collection. World of Hyatt members are some of the most valuable travelers in the industry who spend more and stay more, generating high-quality revenue for hotel owners.
I think its fair to assume the following:
Mr & Mrs Smith properties won't automatically become full fledged Hyatt properties.  Sure, Hyatt might buy some of them individually down the road, but short of that, we can expect that Hyatt will continue to operate Mr & Mrs Smith as just one of several booking platforms for these properties.
Sometime after the deal closes, some but probably not all Mr & Mrs Smith properties will become bookable through the Hyatt website and points-booking should become available at the same time or soon after.
Hyatt will probably follow the same model that they did with their SLH (Small Luxury Hotels of the World) partnership.  There, many SLH properties became bookable through Hyatt.  Over time, more and more SLH properties became bookable but still not all of them.  All SLH properties bookable through Hyatt were assigned categories and became bookable with Hyatt points accordingly.  I bet we'll see a similar thing with Mr & Mrs Smith.
Some Mr & Mrs Smith properties may never become bookable with points.  For example, it's currently possible to book Moskito Island through Mr & Mrs Smith starting at only $20,250.00 per night (including a free rum tasting for booking through Mr & Mrs Smith).  I highly doubt properties like this will ever become bookable with Hyatt points.
What about IHG?
IHG no longer partners with Mr & Mrs Smith.
Why I'm excited
Given that we can already used to be able to book Mr & Mrs Smith properties with IHG points, it might seem strange that I'm excited about the possibility of booking with Hyatt points.  The excitement comes down to one thing: Hyatt still maintains award charts.  Except for certain all-inclusive Hyatt properties, the most expensive properties in the world bookable with Hyatt points (including SLH properties), never cost more than 45,000 points for a base room (see Hyatt's award charts here).
Mr & Mrs Smith's website shows one hotel starting as high as $20,250 per night (Moskito Island), and then a number of hotels ranging from around $4,000 to $10,000 per night.  While I'd love it if Hyatt makes these bookable with points, I'm doubtful.  But the vast majority of Mr & Mrs Smith hotels cost $3,000 per night or less.  Now we're in range of hotels that Hyatt already offers with points.  Examples of expensive hotels currently bookable with Hyatt points include Calala Island which usually costs over $3,000 per night, Alila Ventana Big Sur which usually costs over $2,000 per night, Eichardt's Private Hotel which usually costs over $2,000 per night; etc.
Let's take a look at some of the pricey Mr & Mrs Smith properties that just might be bookable with Hyatt points in the near future, and I'll explain why I'm excited about each…
Post Ranch Inn

Big Sur California is one of my favorite places in the world.  It's strikingly beautiful and rugged, with ocean on one side of the road (Highway 1) and mountains covered with giant redwood trees on the other.  Hyatt's Alila Ventana Big Sur is a fantastic oasis on the mountain side amidst the redwood trees.  And right across the street, on the ocean side, is an even more exclusive resort: Post Ranch Inn.  I don't know much about this property except that I remember one time when the road had become inaccessible (which happens fairly often unfortunately), I read that the Post Ranch Inn was flying all of their guests in and out via helicopter.  Wow.  I didn't think I'd ever actually stay there, but if this Mr & Mrs Smith property becomes bookable with Hyatt points, I'll definitely try it out!
Virgin Limited Edition
I've long been interested in staying in one of the Virgin Limited Edition properties in Africa which include 2x daily safari outings: Mahali Mzuri in Kenya, and Ulusaba in South Africa.  Both of these properties have long been bookable with Virgin points, but neither was a particularly good deal with points.  But, since both are listed under Mr & Mrs Smith, there is a chance that they'll soon be bookable with Hyatt points!

Six Senses
25 Six Senses resorts are listed on Mr & Mrs Smith.  IHG bought Six Senses luxury resorts several years ago and has been slowly incorporating them into IHG 1 Rewards.  For a while, some of the Six Senses properties were bookable with a reasonable number of IHG points, but that has since changed.  Prices now are sky high.  It's very unlikely that IHG will let Hyatt list Six Senses properties through Mr & Mrs Smith, but you never know.  If they do allow it, it could be a great way to book these desirable resorts.
Aman hotels and resorts
I've never stayed in one, but Aman hotels and resorts are known to be among the most luxurious hotels in the word. Mr & Mrs Smith lists 35 Aman hotels and 2 Aman villas.
Belmond hotels
Like Aman, Belmond is a luxury brand that I've heard of but never tried.  If things go as expected, that will change!

Rosewood Hotels
Rosewood is yet another highly regarded luxury brand that I haven't tried, but Mr & Mrs Smith lists 12 of their hotels and 10 villas!
Miscellaneous hotels and resorts
I don't have any particular reason to call out the following properties except to say that they caught my eye…

Conclusion
With Hyatt's acquisition of Mr & Mrs Smith, a huge number of top-end luxury hotels may become bookable with Hyatt points.  If that happens, chances are that Hyatt will slot them into the current award charts and that will mean that we will be able to book many of these amazing properties with reasonable numbers of Hyatt points.
All of this is just conjecture at this point, but it seems likely enough to happen to make me very excited about the possibilities!  OK, enough dreaming.  Time to get back to the important stuff… earning more Hyatt points.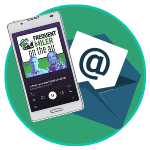 Want to learn more about miles and points?
Subscribe to email updates
 or check out 
our podcast
 on your favorite podcast platform.