Hyatt has today announced the launch of a new program called FIND, which is essentially an "experiences" add-on similar to SPG / Marriott Moments and similar offerings from Hilton and IHG. Interestingly, these experiences will give you the choice to earn 10x points (better than the 5x base earning rate on a paid Hyatt stay) or use Hyatt points at a value of about 1.4 cents per point. While that's not amazing, some of the experiences look pretty unique and may therefore be kind of interesting.
You can check out the experiences available for yourself at this link. Some of the example experiences Hyatt included in its press release included:
Create Your Own Herbal and Organic Beauty Products — San Francisco
Insiders Tour of the Chicago Farmers Markets Classic Experience with Aram Reed — Chicago
Join the Founders of Goat Yoga Las Vegas for a Private Feeding and Yoga Session with Baby Goats — Las Vegas
Paragliding Tandem Flight Experience — Los Angeles
Private Bonsai Class with New York City's Premier Professional Bonsai Artist — New York
Guided Hike Through Forever Wild Old Growth Forest Untouched by Man — Miami
Masters of Food and Wine: Tastemakers Masterclass and Dinner — Sydney
Calligraphy with Delhi Hero Qamar Dagar — Delhi
A Taste of Buddhism — Siem Reap
Where Culture Meets Cuisine, A Vietnamese Cooking Class — Saigon
My first thought was: Goat yoga? I'm from the country. I know a thing or two about that.
But in all seriousness, there are a variety of different experiences. Notably, this program isn't run by Hyatt — it's essentially a Hyatt skin over the site "Ifonly.com", which bills itself as a "marketplace of incredible experiences".
While Hyatt says that these experiences are, "Designed to go beyond the guide books and explore deeper parts of the world", some of them look very….pedestrian. For instance, there is the Chicago architecture tour.
At just $26 or 1,858 World of Hyatt points, it's fairly run-of-the-mill. I'm sure you could book a similar tour through the Chase Ultimate Rewards portal or Citi ThankYou portal.
However, other experiences are more unique. Most aren't quite this expensive, but foodies might be intrigued by this opportunity for a bike tour, private meal, signed book and other goodies with a celebrity chef. I don't think I'd personally blow that many Hyatt points for the experience, but some may.
Or you could hike with wolves.
As you can see by the prices above, these experiences yield a point value of 1.399 cents per point. That's not a great deal for your Hyatt points as they can often be worth more toward paid stays. In fact, our Reasonable Redemption Values has the median value of Hyatt points at 1.74 cents each when used towards hotel stays.
On the other hand, if you are flush with points and/or your cost of acquisition on more points is lower than 1.39 cents per point, that may matter less to you. In that case, some of the experiences here that aren't available through other major portals will probably be the big draw.
Bottom line
This new "FIND" program represents Hyatt's attempt to tap into the "experiences" market. Clearly, this market is one that appeals to a wide range of customers as everyone is competing for a piece of your inner explorer (err…Explorist as the case may be). Unlike some of the experiences offered by SPG and Marriott, these are experiences that money can buy. Still, that may be appealing for some when packaged with the ability to earn 10 Hyatt points per dollar. Using points for these experiences isn't a terrible value, either. While they certainly can be worth more when used toward a hotel stay, shared travel experiences certainly aren't worthless, even if worth less.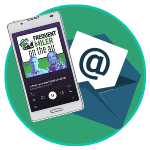 Want to learn more about miles and points?
Subscribe to email updates
 or check out 
our podcast
 on your favorite podcast platform.