Update from Nick 12/27/21: Some people are getting 3,000 points per World of Hyatt Club Access award. That's a fantastic deal for an award that is otherwise useless for Globalist members.
Personally, I chatted with Hyatt through the World of Hyatt app this morning. I am a Globalist (with more than 60 nights) and I had six Club Access awards expiring on 12/31/21 (All six of these had previously been extended. I earned 4 more this year, but those don't expire until February 2023 and as such weren't eligible for any points even though they are useless.).
The chat rep initially said she could offer me 2,000 points per upgrade, but I pushed back saying that a couple of my friends had gotten 3,000 points per club access award (which is true). The agent said she would have to check with management, but a few minutes later she came back and confirmed that she had issued me 18,000 points for my expiring club access awards. Considering the fact that those awards are entirely useless for Globalist members since a Globalist already gets club access and you can't use the club access awards on a stay for anyone else, it was a nice surprise getting eighteen thousand points out of those. Stephen had heard that the 3,000 point offer may only be for Explorists, but I know a couple of Globalists who have gotten it.
I was then additionally able to get 10,000 points for a Category 1-4 award and 20,000 points for a Category 1-7 award that were set to expire on 12/31. While Hyatt has frequently offered points for those certificates after expiration (at least for top-tier Globalists), I was happy to be able to get the points a few days ahead of expiration. The unexpected score on the club access awards certainly eased the sting of accepting less than full value on the free night certificates.
In total, I redeemed 6 club access awards and 2 free night certificates (a Cat 1-4 and Cat 1-7) for 48,000 points this morning. It is kind of a bummer that Hyatt isn't proactively offering this but only offering it to those who ask for it, but given that the points don't expire and can be used as I see fit, you won't hear me complain about the resolution I received. I don't know if you have any recourse if you previously accepted fewer points, but I would be surprised if Hyatt retroactively offered you more than you had accepted.
It is worth chatting whether via the app or the desktop site if you have expiring awards. Stephen's original post follows.
Marriott, Hilton and IHG have all done the decent thing and extended some free night certificates where guests hadn't been able to redeem them yet.
Hyatt had been a notable holdout but there's been a little movement on that front and, when it comes to Club Access Awards, they're being unexpectedly generous. Their generosity might only be getting extended to Globalist members, but it's still worth reaching out to them if you don't have top-tier status.
There are a few different approaches Hyatt seems to be taking based on the type of awards, so here's a breakdown of what you can hopefully expect to get.
Free Night Certificates
For category 1-4 certificates due to expire at the end of 2021, Hyatt is offering either a 6 month extension or 10,000 bonus points. For category 1-7 certificates, Hyatt is offering either a 6 month extension or 20,000 bonus points.
Suite Upgrade Awards
If you have hard-earned Suite Upgrade Awards expiring on December 31, 2021, Hyatt is extending those for 6 months from the date of extension rather than 6 months from the end of the year itself (the same might be happening with free night certificates too). That won't make a huge difference for most people, although it's something to bear in mind if you're planning a stay for the last week of June 2022.
Club Access Awards
The most surprising aspect of all this is that Hyatt is also offering bonus points for Club Access Awards that are due to expire on December 31, 2021. Many Globalist members will have a full suite of Club Access Awards because a Globalist benefit is access to the Club Lounge and so those awards are moot once you move past Explorist status.
Initial reports were that members were getting 500 bonus points per Club Access Award, but reader Pam reports that she received 1,000 bonus points per Award. That's excellent because if you still have all four Club Access Awards earned in 2020 (which are therefore expiring on December 31, 2021), that's 4,000 bonus points which is almost enough for a free night at a category 1 property – not bad for an otherwise useless (for Globalist members) benefit.
Update: Some readers are reporting in the comments that they've gotten 3,000 points per Club Access Award which is an incredible offer, so it could be worth pushing them for more if you're only offered 500 or 1,000 points per award.
Globalist Members Only?
One downside to this newfound flexibility from Hyatt is that it appears that they're only extending generosity to Globalist members. If you only have Discoverist or Explorist status and have expiring certificates and/or Club Access Awards, in theory you'll be out of luck.
Don't assume that'll be the case though. Even though you won't have access to the concierge that 60 night Globalist members receive as one of their Milestone Rewards, you can reach out to Hyatt Concierge on Twitter. Although they've recently been constrained as to what changes they're able to make, they're still very helpful and you'll hopefully get an agent who's willing to either extend certificates and/or awards or give you some bonus points in exchange for them. The Twitter Hyatt Concierge team is available for all World of Hyatt members, not only those with Globalist status. Update: Readers are reporting success in using the Chat function in the Hyatt app too.
My Experiences
My wife had a category 1-4 certificate expiring on December 19, 2021. A couple of days before that I reached out to Hyatt Concierge on Twitter as she's only Globalist-lite (i.e. 30 nights in 2021) and so doesn't have a concierge of her own. That agent offered 10,000 bonus points which we gratefully accepted.
I then messaged Hyatt Concierge on Twitter last night for my own account as I figured I might get a swifter response from them than I'd get from my own concierge seeing as yesterday was Christmas Day and she might have Sundays off.
I have four expiring Club Access Awards and three expiring Suite Upgrade Awards, so I was hoping to get points for the former and an extension for the latter. I'm still waiting to hear back from them, but it's only been 24 hours and I'm sure they've been getting a ton of similar requests since these changes were published on sites like Loyalty Lobby, Traveling Well For Less and The Points Guy.
Update: I've heard back from Hyatt Concierge on Twitter. They've awarded 1,000 points for each of my four Club Access Awards, but only extended one of my four expiring Suite Upgrade Awards. Looks like it's time to try out the chat function on the Hyatt app.
Your Experiences
Have you had any luck getting extensions or bonus points for any of these certificates or awards? Let us know in the comments below, especially if you've had success without having Globalist status.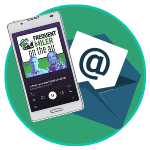 Want to learn more about miles and points?
Subscribe to email updates
 or check out 
our podcast
 on your favorite podcast platform.