If you're a regular Frequent Miler reader, then chances are good that you either have Hyatt's top-tier Globalist status, are well on your way towards it, or have at least considered pursuing it.  That's because Hyatt has made it ludicrously easy to earn that status this year.  [As an aside, despite a great influx of new top tier elites, I don't believe that Hyatt elite perks will be watered down.  You can find my argument here: Hyatt's Elite Devaluation (On My Mind).]
Anyway… even if you've only thought about pursuing Hyatt elite status, you're probably familiar with some of the headline Globalist elite perks:
Waived resort fees on all stays
Room upgrade at check-in, including to suites
4PM late check-out
Club access or free full breakfast
Free parking on award stays
But… did you know that you can also book award stays when you don't yet have enough points?
Hyatt Points Advance
If you find an award stay that costs more than the number of points in your account, the website will tell you that you can "always purchase points."  Well, sure, but that's rarely a good deal.  Plus, what if you expect to earn enough points for the stay in other ways?  Maybe, for example, you're working towards a Chase Ultimate Rewards signup bonus and plan to transfer points to Hyatt — but you don't want to wait to book the award because availability for the room may go away.  In that case, it's time to take advantage of your Globalist elite status.
If you have Globalist status, you can contact Hyatt to book awards for you even when you don't have enough points.  If you have access to a My Hyatt Concierge, I recommend booking through them.  Otherwise, direct message Hyatt Concierge on Twitter.  Either way, as long as you have Globalist status, they'll make the booking for you.
Important: Be sure to get the required points into your account more than a week before your stay.  If you don't have the points 7 days before your stay, the reservation will change to a paid rate.
Is this official?
In the most recent Ask Us Anything episode on YouTube, Nick and I were asked if this points advance feature was an official Globalist perk.  I confidently replied "yes," but when I checked the World of Hyatt Terms & Conditions under Globalist Benefits, I couldn't find it.  I knew it existed though. I've taken advantage of this feature as recently as October 2020.
After more digging, I did find hints of the feature in the Terms & Conditions in a section regarding booking stays with points.  I found this:
In some instances, a Member with elite status may be permitted to make an Award Reservation even though the Member does not have a sufficient number of points or the voucher required for the particular award, in anticipation of the Member accumulating the necessary points or voucher prior to the check-in date of the Award Reservation. If the elite Member does not have the sufficient number of points or the applicable voucher in his or her account as the check-in date of the Award Reservation nears (as determined by Hyatt in its sole discretion), the reservation may be canceled or changed by Hyatt in its sole discretion to the then-current Standard Rate for the applicable room. If the award the elite Member attempted to use is a Room Upgrade Award, the upgrade may be refused.
Well… that's very interesting.  From the above, I conclude that it might be possible for Explorist or even Discoverist elites to book point advance reservations, but the terms are completely unclear on the conditions required for this.  All I can say for sure is that I know that Globalists can do this.  It's also interesting to learn that you can get a points advance for a room upgrade award (where you book the cash rate for a standard room and pay points to upgrade).
How this compares to Marriott's similar feature
Marriott offers a very similar feature.  Here's how they compare…
Marriott Advantages:
Unlike Hyatt, Marriott's Points Advance is available to all Marriott Bonvoy members. You do not need elite status.
Unlike Hyatt, Marriott's Points Advance can be booked online.  If you don't have enough points or free night certificates in your Marriott account, you'll automatically be offered the option to book as a points advance reservation.
Hyatt Advantages:
A Marriott Points Advance reservation does

not

lock in the award price at the time of booking.  The reservation holds the room, not the award price.  With Hyatt, I believe you can lock in the price at the time of booking.
With Marriott, you must have enough points to pay for the booking 14 days ahead of the reservation.  Hyatt requires only 7 days.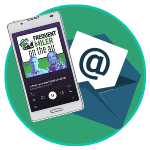 Want to learn more about miles and points?
Subscribe to email updates
 or check out 
our podcast
 on your favorite podcast platform.