Earlier this week, Hyatt surprised us with the news that they were going to make elite status ridiculously easy to earn in 2021.  They cut in half the requirements for earning status in 2021 and they extended their double elite night promo through the end of February. Usually, you need to spend 60 nights at Hyatt hotels within a calendar year to earn their awesome top-tier Globalist elite status.  But now, if you plan right, you can earn that same status with only 15 nights (or less if you have their credit card) and that status will last two full years!  I covered these topics here:
For those who never would have earned Globalist status otherwise, this is all great news. For those who already have Globalist status (or already had plans to get it), the news sparked fear.  Will a huge influx of Globalist members water down our benefits?  Will Hyatt reduce Globalist benefits because it's too expensive to provide them to so many people?  In this post I'll provide my best guess of what will happen.  My high-level advice: don't worry — it won't be as bad as you think.
Influx of Globalist members?
There's no doubt that many points & miles blog readers will jump on this and thereby increase the ranks of Globalist members.  Keep in mind, though, that most of these new elites are people who didn't before stay at hotels enough to earn high level status and they probably won't do so after qualifying for Globalist in 2021 either.  In other words, yes there will be many new elites, but you won't necessarily run into them more often when you travel.  The exception is when staying at hotels that are often praised in points & miles blogs.  There, you will undoubtedly have more elite competition than before.  I'll address whether that really matters later in this post.
Outside of the points & miles crowd, my bet is that Hyatt's moves will, at best, get their elite ranks back to pre-COVID levels.  I expect that the vast majority of top tier elites are business travelers.  Given that most business travelers are now Zoom meeting-goers, these elites would be very unlikely to spend anywhere near 60 nights in Hyatt hotels in 2021.  Hyatt's move to double elite nights through Feb 2021 was intended to encourage people to book their hotels during a time when hotel occupancy is in the toilet.  And their move to cut in half 2021 elite requirements makes sense.  It's reasonable to expect that travel won't resume at anywhere near previous levels until, at best, mid-2021.  Long story short, my bet is that Hyatt's top tier elite ranks (outside of the points & miles crowd) will actually decrease a bit, but not by nearly as much as would have happened had they not halved the 2021 requirements.
Reduced Benefits?
The idea that Hyatt will have to reduce their top-tier benefits is predicated on the belief that their Globalist ranks will swell out of control and that those new Globalists will use those benefits a lot.  In the above section I argued against both of those possibilities.  I bet that even if the number of Globalist members grows out of control (which is unlikely in my opinion), most of those new elites will use the benefits sparsely.  Without business travel, there just aren't that many people who spend lots of time in hotels.
Even if I'm wrong about the number of elites and the amount of usage of the benefits, I don't believe that Hyatt will cut those benefits in any way.  Those elite benefits are the reason many people prefer to stay with Hyatt.  During a travel recession, it makes more sense than ever for hotels to do what they can to encourage customers to come and to return.  They'd be shooting themselves in the foot if they were to reduce those benefits now.
More perk competition?
A reasonable fear is that an influx of Globalist members will mean that there will be more competition for the same perks.  Here's a summary of Globalist perks:
30% point bonus
Waived resort fees on all stays
Room upgrade at check-in, including suites
4PM late check-out (subject to availability at hotels with a casino, Destination Residences, and Hyatt resorts)
Club access or free breakfast
Free parking on award stays
Guest of Honor bookings
Book awards w/ insufficient points
Free Exhale classes during paid stays
The only perks that are likely to be affected by having more Globalist members are as follows:
Room upgrade at check-in, including suites: Competition could make it much harder to score a great upgrade at check-in.
4PM late check-out (subject to availability at hotels with a casino, Destination Residences, and Hyatt resorts): This perk tends to be most valuable at resorts. If there's more competition for late check-out at these "subject to availability" properties, there will likely be fewer granted requests.
Club access: Sometimes hotel club lounges can be overcrowded.  An influx of Globalist members can certainly make that worse.
All of these are legitimate concerns. My bet is that they will be most problematic at Hyatt hotels that are raved about in points & miles blogs.  Off the top of my head, I think this means more competition in the near term at Ventana Big Sur and Alila Marea Beach Resort Encinitas (opening soon), and once Hawaii more fully opens up at Grand Hyatt Kauai and the Andaz Maui.
In my opinion, the biggest problem will be for those who fail to get a nice upgrade at check-in.  Fortunately, Milestone Rewards provide an answer to that…
Milestone Rewards
In addition to elite status levels, Hyatt provides rewards to those who achieve various numbers of elite nights each year:

| Elite Nights Earned | Milestone Reward |
| --- | --- |
| 20 Nights | 2 Club Access Awards |
| 30 Nights | 1 Cat 1-4 Free Night and 2 Club Access Awards |
| 40 Nights | 5K bonus points or $100 Hyatt gift card or 10K Find Experience Savings |
| 50 Nights | 2 Suite Upgrade Awards |
| 60 Nights | 1 Cat 1-7 Free Night and 2 Suite Upgrade Awards and Access to My Hyatt Concierge |
| 70, 80, 90, and 100 Nights | 10K Bonus Points or 1 Suite Upgrade Award |
Completely separate from elite status, Milestone Rewards are available to everyone and are based on the number of nights you stay in a calendar year. Club Lounge Access Awards and Suite Upgrade Awards are valid for the rest of the current calendar year and 14 months beyond. Free night awards are valid for 180 days from the date issued. FIND Experience discount must be used within 6 months of issuance.
---
The requirements for earning Milestone Rewards hasn't changed for 2021.  Yes, the Bonus Journeys' double elite night promo will help people earn Milestone Rewards for stays through the end of February, but my bet is that few people will value these high enough to mattress-run their way to these perks.
In my mind, Suite Upgrade Awards are the key to overcoming the problem of having too much competition for upgrades at check-in.  These can be applied at the time of booking to a stay booked with cash or points in order to upgrade as many as 7 nights with one certificate.
I think this is fair.  Those who earn Globalist status in 2021 with only 30 elite nights will get most Globalist perks, but won't get these suite upgrade awards unless they spend 20 more nights at Hyatt hotels before the end of 2021.  This means that those of us who earned suite upgrade awards this year will have a while to use them with little competition for time-of-booking upgrades.
Conclusion
While I understand the fear of devaluation, I don't believe it is a likely outcome.  Yes there will be some situations where upgrades will be harder to come by, but overall I don't expect this to be a big problem except at Hyatt hotels that are very popular with the points & miles crowd (hello Ventana).
Disagree with my conclusions?  Please comment below.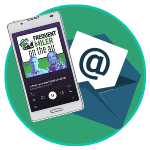 Want to learn more about miles and points?
Subscribe to email updates
 or check out 
our podcast
 on your favorite podcast platform.