My wife and I visited Tucson specifically to go to Hyatt's Miraval resort, but we arrived two days before our Miraval stay.  Originally I had used Marriott 50K certs to book a return to the Ritz-Carlton Dove Mountain, but when I realized near the end of 2021 that my wife had two $200 Fine Hotels & Resorts credits that would be lost if not used immediately, I looked for other options.  I found that we could book the Loews Ventana Canyon resort for $268 per night after taxes.  Since my wife currently has two Amex Platinum cards that each offer annual $200 Fine Hotels & Resorts credits, we booked the two nights separately: Friday night was booked with one of her Platinum cards, and Saturday night with the other.
Trip Background
: In January, 2022, my wife and I vacationed in Arizona to escape Michigan's freezing weather. We flew to Phoenix where we got a good deal on a rental car thanks to AutoSlash.  From there, we drove two hours to Tucson where we stayed two nights at Loews Ventana Canyon and then four nights at
Hyatt's Miraval Arizona
.  We then drove four hours to Sedona where we stayed three nights at the Hyatt Residence Club, Piñon Pointe. Finally, we returned to the Phoenix area to stay three nights at
Hyatt's Royal Palms Resort and Spa in Scottsdale
.  Look for a review of the Hyatt Residence Club, coming soon.
Loews Ventana Canyon is a very nice resort located on Tucson's east side close to the Sabino Canyon Recreation Area.  The resort offers free shuttle rides to Sabino Canyon, but unfortunately we didn't have a chance to try that out during this brief visit.  Next door to the resort is the Ventana Canyon Trailhead which is the start of an excellent hike through the canyon to the Maiden Pools (we did this and loved it).  On property, Loews Ventana Canyon offers very good food and stunning grounds, including a paved path to a beautiful waterfall.
Loews Ventana Canyon Bottom Line Review
Bottom line: If you can find good paid rates like we did, Loews Ventana Canyon is a fantastic use of the Amex Platinum card's annual $200 Fine Hotels & Resorts credits.  If all else was equal, I'd still prefer the more luxurious, and closer to nature Ritz-Carlton Dove Mountain, but the Ritz was far more expensive than Loews for that same weekend.  I wouldn't hesitate to stay at Loews Ventana Canyon again.
Price: We booked the weekend for $268 per night, after taxes.  We booked through Amex Fine Hotels & Resorts and prepaid in order to qualify for the Platinum card's annual $200 rebate.  By booking each night separately with two different Platinum cards (both in my wife's name), we received two $200 rebates for a net room rate of only $68 per night (or, more accurately, $100 per night when considering the daily resort fee).
Fine Hotels & Resorts Benefits: We received the following benefits during our stay thanks to booking through Fine Hotels & Resorts:

Room upgrade: We were upgraded to a room with a nice balcony and pretty view, but we didn't score a larger room or suite.
Free breakfast for two: $75 credit per day (that was plenty!).  Tip is not reimbursed.
$100 resort credit (food & beverage): This is normally limited to $100 per stay, but since we booked the two nights separately, they awarded us the credit once per night.  This was very generous of them and not at all required by the program.  Some people try to trick hotels into providing this credit on both nights by booking the two nights under different names and checking out after the first night and checking in again for the second night.  None of those shenanigans were required here.  Note that the resort credit at Loews Ventana is limited to food & beverage charges only.  And tips are not included.  On our first night, our dinner charge came to $80 and so we added a $20 tip in order to use up the $100 credit, but the tip was not reimbursed.
Complimentary Wi-Fi: We were told at check-in to select the premium wifi option and that we wouldn't be charged for it (which was true).
Noon check-in when available: We arrived too late to try to take advantage of this.
4pm late checkout:  When we checked in, we were proactively offered 4pm late checkout.  We didn't end up using it, but it was great that it was offered.

Resort Fee: $29 per night plus tax ($32.49 all-in).
Parking: Free self parking.
Turndown service: None.
Housekeeping: Provided daily.
Internet: Good? (I didn't use the internet often enough to test its speed)
Dining

Breakfast: Very good.  We sat outside at the Canyon Cafe.  There was a buffet option, but we each ordered off the menu instead.
Lunch at pool: We each ordered salads which were excellent.
Dinner: Very good.  We ate each night at the Flying V Bar & Grill's outdoor patio.

Would I stay again? Yes.  If all else was equal I'd prefer to return to the Ritz-Carlton Dove Mountain or to the Miraval Resort & Spa, but I would definitely return to Loews Ventana Canyon to use Fine Hotel & Resort credits again.
Pros:

Stunning resort grounds.  Paved walkways through the grounds are lovely and offer an easy path to a beautiful waterfall.
Very nice view from our room's deck.
Food was very good.  I wouldn't say that it was great, but we enjoyed every meal (two breakfasts, two dinners, and one lunch).
Excellent nearby hiking.  Take the free shuttle to Sabino Canyon or walk next door to the Ventana Canyon Trailhead.

Cons:

Check-In: While the woman who checked us in was friendly and clearly explained our Fine Hotels & Resorts benefits, she didn't offer any information about the resort even after asking us if we've stayed before.
Room: For a luxury resort, our room seemed a lot like a very ordinary hotel room.  The bathroom was small, but with a huge tub.
Photos and Captions Follow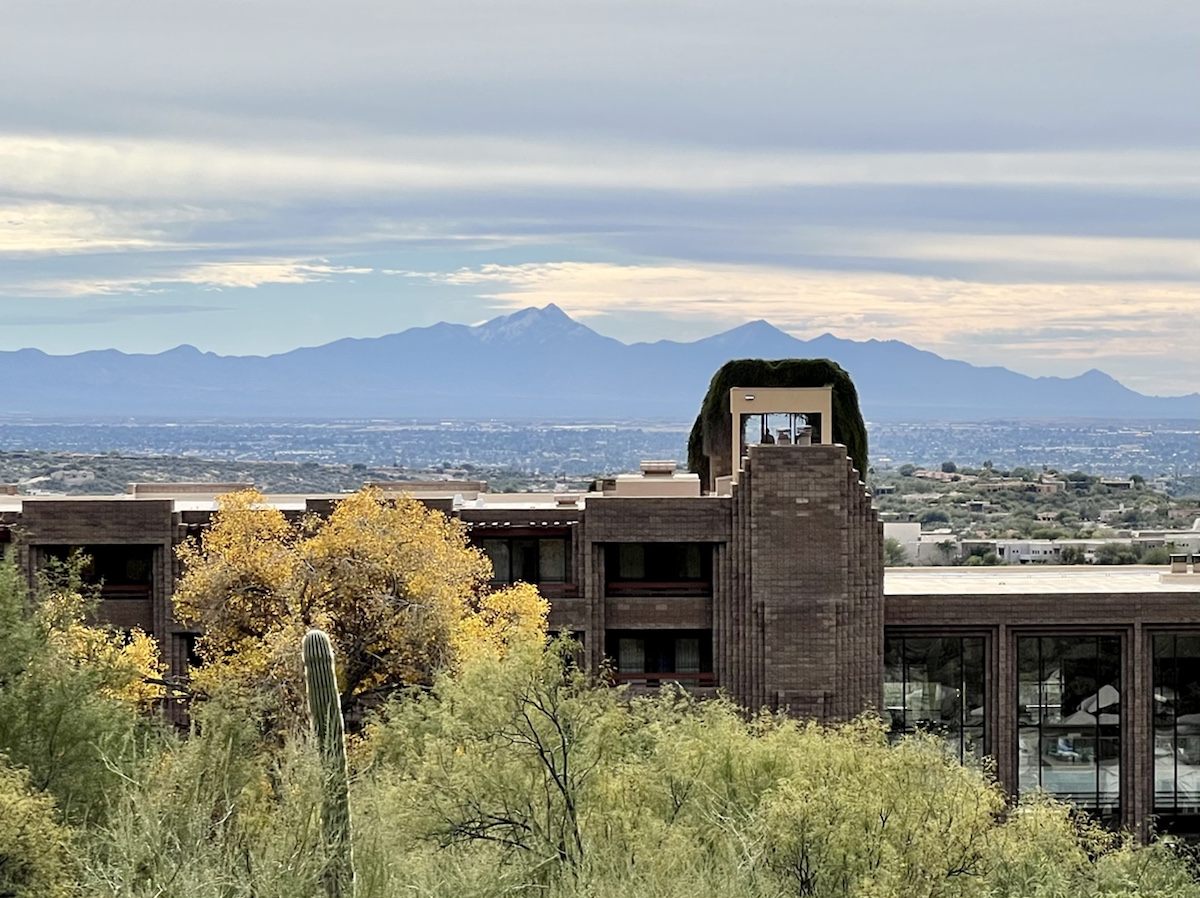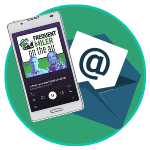 Want to learn more about miles and points?
Subscribe to email updates
 or check out 
our podcast
 on your favorite podcast platform.